The Immigration Service Delivery has announced a new temporary electronic facility for first time registration applicants as part of its response to Covid-19 crisis.
---
This coincides with an announcement by the Department of Justice that the email facility to apply for a change of immigration permission will be extended to 20 July 2020.
Temporary Email Facility Now Available for First Time Residency Registrations
On foot of the closure of all Immigration Service Delivery (formerly GNIB) offices, The Department of Justice has announced new temporary measures to allow for non-EEA nationals currently in the State and awaiting their first registration for Irish Residence Permissions to register using an email registration facility. The measure will also apply to non-EEA nationals who are due to arrive in the State in the coming months.

First registration applications can now be emailed with all the required documentation to bqregofficeapplications@justice.ie.

A successful application will result in a letter being provided that states that the applicant has a valid residency permission.

Applications can be made for the following permissions;
Stamp 1 – The applicant has a right to reside in the State and can work provided they have a valid work permit;
Stamp 1A – The applicant has a right to reside in the State on foot of a valid trainee accountant contract;
Stamp 1G – Affords a right to reside as the spouse or partner of a Critical Skills Employment Permit holder;
Stamp 2 – The applicant has a right to reside as they are enrolled in a full-time course of study;
Stamp 4 – The applicant has a right to reside as a spouse of an Irish national/ is the beneficiary of another form of family reunification.
A condition of a successful application is that the applicant must present themselves at a registration office as soon as possible once the offices have reopened. The Department of Justice has represented that when the registration offices reopen priority will be given to those seeking to register for the first time.

Anyone who had an appointment that was cancelled as a result of the closure will have their appointment automatically rescheduled. Other appointments will be made available exclusively for first time registration applicants.
Online Application Procedure to Change Immigration Permission Extended
The Department of Justice has announced that the temporary electronic application facility to change a non-EEA national's immigration permission has now been extended until 20 July 2020.

Previously this temporary application process was to expire on 20 May 2020.

Applicants seeking to update their permission in one of the following cases can apply by emailing the application and all relevant documentation to burghquayregoffice@justice.ie.
| | | |
| --- | --- | --- |
| Current Stamp | Applied for Stamp | Notes |
| Stamp 1 | Stamp 4 | After the required period working under an Employment Permit. |
| Stamp 2 | Stamp 1A | To work under a Trainee Accountant Contract |
| Stamp 1G, 2 or 3 | Stamp 1 | Where an Employment Permit has been secured for the applicant |
| Stamp 1, 2 or 3 | Stamp 1G | Where the applicant is the Spouse of Critical Skill Employment Permit holder |
| Stamp 1, 2 or 3 | Stamp 4 | Where the applicant is the Spouse of an Irish National |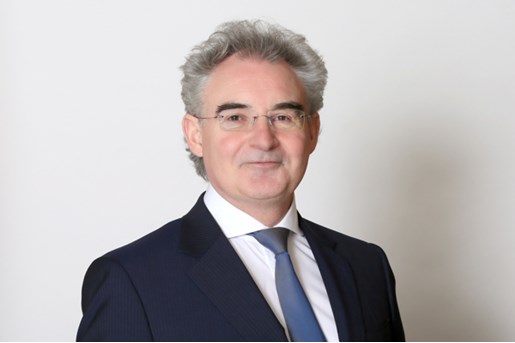 David Cantrell
Partner, Immigration & Dispute Resolution
Dublin, Ireland
View profile