In response to concerns regarding the trajectory of coronavirus cases in Ireland, the Irish government has announced that the entire country will move to Level 5 restrictions as part of the previously published "Living with Covid-19" plan.
---
Level 5 Restrictions Generally
Level 5 represents the highest level of restrictions under the plan and came into effect at midnight on Wednesday 21 October 2020 for a period of six weeks in order to curb the spread of the virus. These restrictions are reminiscent of the lockdown that was in place in Ireland earlier this year and includes the following:
Under Level 5 every person in Ireland is asked to stay at home except to exercise within a 5km zone of their house
People are only permitted to travel beyond 5km if it is deemed essential or if the person is an essential worker
People are asked to work from home unless working in health, social care or another essential service that can't be provided from home
Social and sporting events will be severely restricted or banned completely
Bars, cafés, restaurants, hotel restaurants and hotel bars can only provide take away food or delivery services
Hotels and accommodation can open only for those with essential non-social and non-tourist purposes
Essential retail such as supermarkets will remain open but all other retail and personal services such as hairdressers, beauticians and barbers must close
Schools and childcare facilities will remain open
Impact on travel to Ireland
We do not anticipate that the move to Level 5 restrictions will have any impact on the ability to travel to Ireland as the country's borders will remain open.

However in circumstances where there are currently no countries on the Irish 'Green List', all passengers arriving in Ireland from overseas will now be asked to restrict their movements for 14 days.

"Restricting movements" means staying indoors and avoiding contact with other people and social situations as much as possible.

Passengers will also be required to complete a passenger locator form, a link to which is here: https://www.gov.ie/en/publication/ab900-covid-19-passenger-locator-form/

Those arriving into Ireland from overseas will also be required to comply with the Level 5 restrictions as summarised above.
Impact on Employment Permits, Visas and Residency Permits
Employment Permits
It is worth noting that the Department of Business, Enterprise and Innovation (who administer the Irish employment permits regime) have been working remotely since the previous phase of lockdown and so the move to Level 5 is unlikely to have any impact on the processing of employment permits.
Entry Visas
When the Irish authorities announced a limited resumption of visa services from Monday 22 June 2020, it was on the basis that they would only be accepting Long Stay "D" visa applications as well as those identified as Emergency/Priority visas.

It has now been confirmed that the Irish authorities have recommenced issuing decisions on a broader range of long-stay visas including categories such as third level study at primary degree and postgraduate level, employment and join family.

While the authorities continue to accept applications for English languages studies, decisions on applications will remain on hold in light of the move to Level 5 COVID restrictions and pending further consideration by the relevant authorities.

It remains the position that the Irish authorities are not accepting any short stay visa applications, except for cases that fall under the Emergency/Priority criteria. The up to date list of exemptions deemed to fall into the Emergency/Priority cohort is as follows:
Healthcare professionals, health researchers, and elderly care professionals
Immediate family members of Irish citizens (who are returning to their ordinary place of residence in Ireland)
Persons legally resident in the State
Persons entitled to avail of the provision of the EU Free Movement Directive
Transport personnel engaged in haulage of goods and other transport staff to the extent necessary
Frontier workers
Seasonal workers in agriculture
Diplomats, staff of international organisations and people invited by international organisations whose physical presence is required for the well-functioning of these organisations, military personnel and humanitarian aid workers and civil protection personnel in the exercise of their functions
Passengers in transit
Passengers travelling for critical family reasons
Seafarers
Third-country nationals travelling for the purpose of 3rd level study
Highly qualified third-country workers if their employment is necessary from an economic perspective and the work cannot be postponed or performed abroad
Irish Residency Permits ("IRP")
It has been announced that the Burgh Quay Registration Office will temporarily close to the public for first registration appointments from 7.00pm on Wednesday 21 October 2020.

All renewals of Irish residency permissions in the Dublin area will continue to be processed online via https://inisonline.jahs.ie/user/login. Renewal applications will continue to be accepted and processed online and passports will be returned to applicants by post as normal.

We are awaiting an update as to how the move to Level 5 restrictions will impact upon the processing of applications by the regional GNIB offices (i.e. for those applicants living outside the greater Dublin area).

We are monitoring this (and any other possible travel restrictions) closely and will provide a further update as matters develop in the coming days.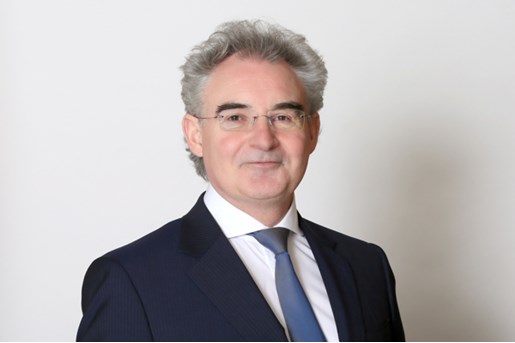 David Cantrell
Partner, Immigration & Dispute Resolution
Dublin, Ireland
View profile