On Saturday 25 July, the UK government announced that UK travellers returning from Spain, the Balearic Islands or the Canary Islands on or after 26 July must self-isolate on their return for 14 days. But where does this leave employers? Are staff entitled to be paid during quarantine? As further quarantine restrictions are likely to imposed when required, we look at how employers can manage the impact and minimise potential disruption.
Background
On 8 June 2020, the government introduced a 14 day quarantine period for most people arriving from overseas. In England, this was implemented by the Health Protection (Coronavirus, International Travel) (England) Regulations 2020 under the Public Health (Control of Disease) Act 1984 (and under similar regulations for Wales, Scotland and Northern Ireland)
On 3 June 2020, guidance was issued on how to self-isolate when entering or returning to the UK. This is a mandatory requirement and those entering the country are expected to remain at their address for 14 days without leaving to go to work or school. Anyone who fails to comply will commit a criminal offence and can be fined £1000
However, on 10 July, the rules changed in England, Wales and Northern Ireland to remove the requirement to self-isolate where the arrival is from one of the "travel corridor countries" (England and Northern Ireland). Welsh travel corridor countries are set out in the Welsh government written statement: International Travel Regulations and the exempt countries for Scotland are similar to that the list for England, but subject to independent variation
The government's latest announcement demonstrates that the countries on the travel corridor list can change with little or no notice. On 26 July, Spain was removed from the list of exempt countries with less than 24 hours' notice. As such, it is clear that employees may be required to unexpectedly quarantine on return from a country that it was considered safe to travel to when they left the UK. These staff face working remotely, or otherwise being absent for two weeks upon their return, leaving employers with question of what pay is due in these circumstances and how to best manage the situation going forward
What pay should employees receive during quarantine?
Where employees are required to quarantine following international travel from a country which is not exempt from the travel restrictions, the options for pay are:
1. Where employees can work from home during a period of mandatory travel quarantine, they should do so and receive full pay
2. Where employees cannot work from home, there is no automatic entitlement to Statutory Sick Pay (SSP) during the quarantine period. Currently, entitlement to SSP will only be triggered where employees:
test positive for COVID-19 or has been in contact with someone with COVID-19;
have COVID-19 symptoms or lives with someone with COVID-19 symptoms;
are shielding due to an underlying medical condition; or
have been told to self-isolate via a notification from the NHS Test and Trace system
However, although employees and workers are not entitled to SSP, employers can choose to pay employees SSP, or a higher rate of sick pay, in these circumstances if they choose to.
3. If the employee has enough annual leave left, they may choose to take a longer period of annual leave to cover their quarantine. NB: Employers can consider requiring employees to take holiday, but would have to give double the amount of time as notice (ie one month for 2 week's leave) to comply with the requirements in the Working Time Regulations 1998
4. Otherwise, it may be appropriate to agree the time spent in quarantine is treated as unpaid leave
It may be possible to furlough employees under the Coronavirus Job Retention Scheme (CJRS), provided that they agree, have already been furloughed for a minimum of three consecutive weeks before 30 June and meet all of the other requirements of the scheme, including having an agreement dated prior to the furlough period (which cannot be backdated) where the employee consents to being put on furlough. The ACAS Guide on holidays and coronavirus suggests furlough as an option in these circumstances. However, clause 2.5 of the Further Treasury Direction (25 June 2020) provides that "no claim may be made in respect of an employee if it is abusive or is otherwise contrary to the exceptional purpose of the CJRS", so employers would need to be satisfied that claims in these circumstances fall within the exceptional purpose of the CJRS, which is to help employers who cannot maintain their workforce because their operations have been affected by coronavirus. From 1 August 2020, employers will also need to contribute towards the cost of furlough leave.
How can employers minimise business disruption caused by the UK's rules on travel quarantine?
To help set expectations across the business and manage the potential disruption of the travel quarantine rules, it is a good idea to establish a foreign travel policy (or supplement an existing policy) to addresses issues such as:
Notification obligations: whether employees will be required to tell their employer when booking time off whether they intend to travel abroad (and whether or not that country is currently on the exempted list) and/or to notify their employer as soon as they become aware that their destination is not on the exempted list
Expectations for work and pay during any quarantine period: what will happen if a period of travel quarantine is imposed, how that time will be accounted for (eg work from home, holiday, unpaid leave) and what pay, if any, will be due
Any differences in approach: whether there will be any differentiation between holidays booked before or after the pandemic and/or holidays booked before or after travel quarantine has been imposed for a particular country
Disciplinary action: whether failure to comply with any aspects of the policy may result in disciplinary action
It will be sensible to publicise the new rules and policy and communicate with staff about them, to help set expectations around pay, discuss individual travel plans and flush out any other related issues.
Comment
It is worth remembering that employers have the right to cancel any pre-authorised leave as long as the notice of cancellation is as long as the duration of the leave itself (subject to any specific provisions in the employment contract, staff handbook or holiday policy). However, this is likely to be unpopular and employees may argue that this is unreasonable behaviour in breach of the term of mutual trust and confidence. Instead, establishing a clear and thorough policy and then following it will help both employees and managers to have clear expectations of what is required of them and help to provide some certainty during a changeable time. It should also help the business to make a plan to mitigate the effect of any absences within the business.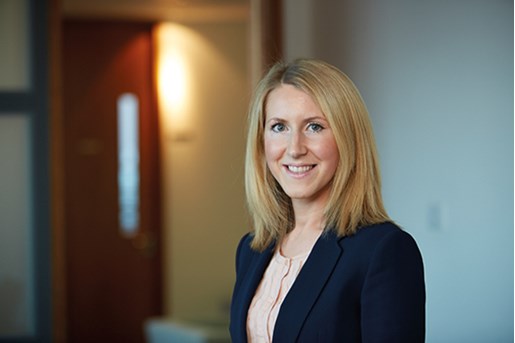 Helen Almond
Principal Knowledge Lawyer, Employment & Immigration
Manchester, UK
View profile