Driven by the need to be more competitive in the post-Covid-19 world, the government has begun a consultation on measures to reform post-termination non-compete clauses in contracts of employment. The consultation closes on 26 February 2021.
---
Broadly, two measures are being considered. One is to impose mandatory compensation for the post-employment period that the employer wishes the employee to be restricted (similar to other jurisdictions such as France, Germany and Italy). There are two complementary measures (transparency and a maximum period of non-compete), which are also being considered alongside this option.
The other proposed measure is to ban non-compete clauses altogether (as is the case in California).
Mandatory compensation
Scope
The consultation asks whether the mandatory compensation should only be introduced for non-compete clauses, or whether it should be extended to other restrictions such as non-solicitation, non-dealing, non-poaching and goodwill protection clauses.
Views are also being sought on whether the requirement should be applied to "wider workplace contracts or other contracts that have a bearing on the workplace". The consultation lists "contracts for services, consultancy agreements, partnership agreements, LLP agreements, employee share options and franchise agreements" as examples of such contracts, but notes that these are "to name but a few," so it is likely that this also includes agreements for the sale of a business (whether asset or share purchase agreements), shareholder agreements, JV agreements and investment agreements.
Compensation level
The government is proposing to introduce a reasonable level of compensation during the non-compete period and suggests setting this as a percentage of the ex-employee's weekly average earnings prior to termination. What should such a level be? Suggested options in the consultation document range from 60% to 100% of average weekly earnings, or for those responding to the consultation to specify some other amount.
Waiver
In circumstances where an employer wishes to waive the non-compete requirement, the consultation asks whether employers should be able to do this unilaterally or only in agreement with the relevant employee? Given that an employee relying on that post-termination income could be adversely affected if it is taken away on the whim of the employer, the consultation goes on to ask whether there should there be a minimum notice period before the employer is relieved from their obligation to pay compensation? If so, what should such a period be? The government is considering a 6-month grace period but it could range from 3 to 12 months.
Complementary measures
Two complementary measures are also being considered alongside the proposed mandatory compensation. One is to impose a transparency obligation on employers to disclose the terms of the non-compete agreement to the employee before the employment starts. The other is to impose a maximum non-compete period, which could range from 3 to 12 months. Failure to comply with either of the proposed complementary measures would result in the clause being unenforceable.
Ban on non-compete clauses
A nuclear option is to ban non-compete clauses altogether in order to foster innovation and competition. Again, views are being sought on the risks and unintended consequences of such a move, as well as whether any such ban should extend to other restrictive clauses and to wider workplace contracts. The most fundamental question for businesses would be whether their business interests can properly be protected with a ban.
Comment
Clearly, the government is looking for ways to kick start the UK economy, as we start to emerge from the Covid-19 pandemic in a post-Brexit world. In the consultation document, the government states that it is "looking at measures to unleash innovation, create the conditions for new jobs and increase competition." The question is, are these proposals likely to achieve those aims?
According to the consultation document, prohibiting the use of non-compete clauses would "provide greater certainty for all parties…have a positive effect on innovation and competition [and] increase labour mobility…as employees move between businesses and there is a spill over effect of skills and knowledge." The consultation refers to other jurisdictions where such measures have been successful in encouraging and attracting innovation and investment, such as California (where non-compete clauses are void), and Israel (where the courts have significantly limited their enforceability).
As summarised in Section C of the Employment Lawyers Association (ELA) response to the Call for Evidence in 2016, similar provisions already exist in other jurisdictions including Austria, Belgium, Canada, China, France, Germany, Italy and Spain. However, there is no "one-size-fits-all" approach. Aspects that vary between jurisdictions include whether there is a salary threshold and/or maximum length of term, any requirement for certain circumstances on termination, the level of compensation and whether liquidated damages (payment of a pre-agreed amount by the employee for any breach) are permissible.
Germany
For example, in Germany, post-contractual non-compete restrictions must be agreed in writing and provide for certain minimum compensation - essentially 50% of previous overall remuneration - to be made throughout the restricted period to be valid. Such covenants require a reasonable scope (not usually valid globally) and period (not exceeding two years) to be enforceable. Not meeting these requirements would allow employees to choose whether to comply with the covenant anyway, or whether to compete without restriction and without compensation. Employers may waive the post-contractual non-compete before the end of the employment relationship, with the effect that the employee is free to compete but still receives the compensation for 12 months from the date of the waiver.
Non-solicitation clauses either in respect of clients, customers or employees of the former employer may be agreed within slightly wider limits. In particular, whilst an ex-employee who sets up business on his or her own account is restricted from poaching employees, there are no restrictions on ex-employees poaching employees for a new employer. Under German law, liquidated damages are permissible and common in this context, given the likely difficulties in presenting evidence of actual damage. Different rules may apply for restrictions on service and consultancy agreements as well as on partnership agreements.
Wider workplace contracts
Another question that the consultation throws up is the potential reach of any reform. Should the requirement for compensation (or a ban on non-compete) apply to wider workplace contracts as well as employment contracts?
As the ELA cautioned in their response to the Call for Evidence in 2016, "restrictions in investment agreements, business sale and purchase agreements, partnership and LLP agreements and shareholder agreements, for example, may all be caught by any legislation to restrict or prohibit the use of post-termination restrictions….[which] could hamper investment in UK business, and the sale and purchase of UK businesses…[and] in turn…adversely impact the UK economy."
What's next?
So, how likely is the government likely to press ahead with either of these radical proposals? Initiating this consultation now after the previous Call for Evidence closed back in 2016 certainly suggests that the government is serious about instigating change of some sort in this area in the near future. The consultation closes on 26 February 2021. After that, a response from the government will be awaited, which we'd expect to be within a few months.
In the meantime, it will be a good idea for employers to start thinking about future-proofing by reviewing what protections are currently in place for key individuals within the business and to what extent these may need to change if the government decides to proceed with either proposal. As the consultation does not seek views on confidentiality clauses, intellectual property law or other means to protect legitimate business interests, these are all areas which might be worth revisiting to see whether protection can be bolstered. In the New Year, our Business Protection team will share further thoughts on what steps employers can take in early 2021 to protect their business and prepare for future change in this area.
If you would like to respond to any of the questions in the consultation and would like us to submit comments on your behalf, please let us know by emailing: renee.lofthouse@addleshawgoddard.com.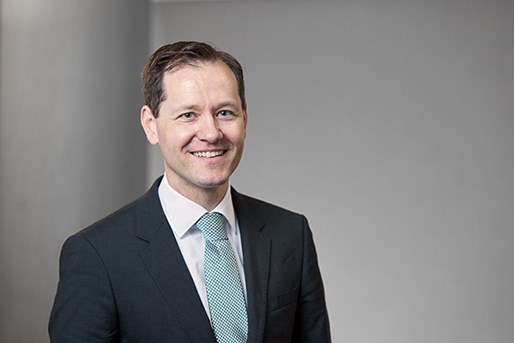 Dr. Martin Lüderitz
Partner, Employment
Germany
View profile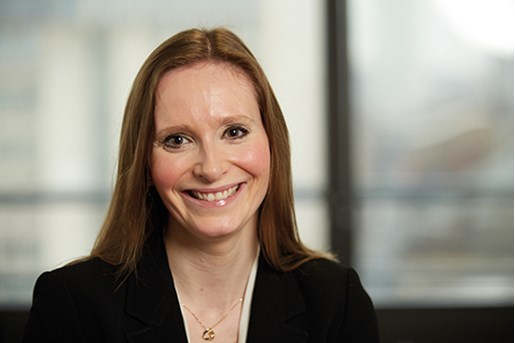 Victoria Davies
Legal Director, Employment
Manchester, UK
View profile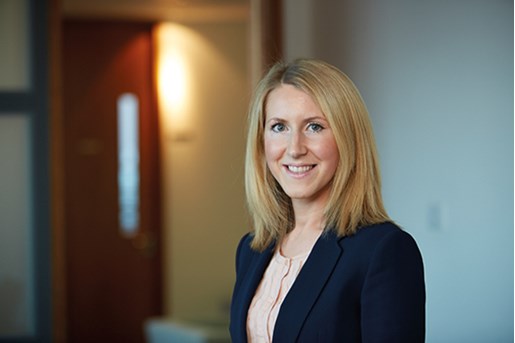 Helen Almond
Principal Knowledge Lawyer, Employment & Immigration
Manchester, UK
View profile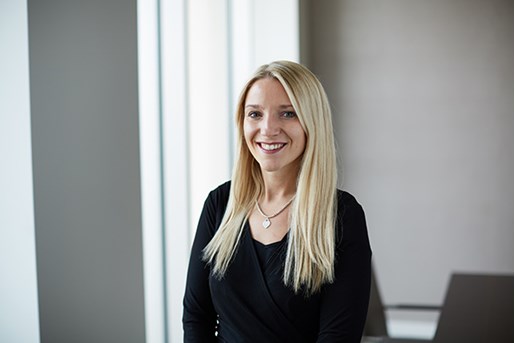 Hannah Nelson
Managing Associate, Commercial Litigation
Manchester, UK
View profile