COVID-19 continues to impact on how businesses are staying connected. This is particularly relevant for the requirement to hold virtual annual general meetings (AGMS).
---
All Irish companies are required to hold an AGM of its members within 15 months of its preceding AGM. Single member companies and private limited companies may dispense with the holding of an AGM if its members pass a unanimous written resolution dispensing with the need to hold an AGM for that year. However, this option is not available to PLCs, and is also subject to any contrary terms contained in the constitution of each individual company.
Holding Virtual AGMs
While directors' meetings may be held entirely by remote means, there is no corresponding provision applicable to meetings of shareholders. The Companies Act 2014 (the 2014 Act) does however provide for some degree of electronic participation (Section 176 Companies Act 2014), though this may be expressly disapplied by a company's constitution.

In light of this, many companies have found themselves in a situation where they are not authorised to hold a virtual AGM as the company constitution prohibits it, and it is not possible to amend the constitution of the company to so authorise without the holding of a physical AGM or extraordinary general meeting. A recent survey conducted by the Institute of Directors (IoD) found that almost one third of IoD members say their company's constitution does not allow them to hold a virtual AGM.
Government Intervention
As a result of the above, the government was urged to temporarily amend company law to allow and promote the holding of virtual meetings, with any decisions and motions carried during such AGMs to be declared legally binding and effective. This pressure resulted in the publishing of the Companies (Miscellaneous Provisions) (Covid-19) (Amendment) Bill 2020 (the 2020 Bill).

The 2020 Bill provides for temporary changes to various company law requirements, with these temporary measures due to expire on 31 December 2020 (extendable to 30 July 2021 by the Minister for Business, Enterprise and Innovation). Under Section 6 of the 2020 Bill, companies will have the option of postponing AGMs until 31 December 2020. Further, companies may hold general meetings wholly or partly by the use of electronic communications technology, provided all attendees have a reasonable opportunity to participate in the meeting.

Directors will also have power to cancel or change the venue of an AGM any time up to the end of the day prior to the day on which a general meeting is scheduled.
Current Available Options – Hybrid AGMs
Pending the changes envisaged by the 2020 Bill coming into effect it is worth considering other means of navigating the current requirement to hold a physical AGM. Although fully virtual AGMs are not expressly permitted under Irish law, a "hybrid AGM" may be a workable alternative for some companies.

Hybrid AGMs involve both virtual and physical attendance, and may be held so long as they are not prohibited by the company constitution. A quorum must be physically present at the meeting in order for the AGM to be validly held, with the remaining participants accessing remotely. Crucially (save where the company constitution specifically provides for electronic participation at AGMs), voting rights are reserved to members physically present at the meeting, though other members may exercise their votes by way of proxy.
Conclusion
Once the 2020 Bill comes into operation some of the practical issues that have arisen during the COVID-19 pandemic in complying with company law under the 2014 Act will be addressed. Notwithstanding the wording of a company's constitution, companies will be able to hold virtual general meetings and AGMs. It is important to remain cognisant of the fact that given the 2020 Bill as drafted provides for temporary changes to company law, and the alteration of a company's constitution to authorise the holding of virtual AGMs with full member participation and voting could result in time and cost efficiencies in the medium to long term.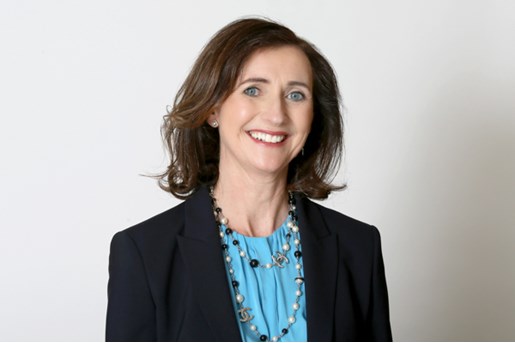 Deborah Kelly
Partner, Head of Corporate (Ireland) Dublin, Ireland
View profile