The second Shareholders Rights Directive 2017/828, which amends the Shareholders Rights Directive 2007/36, has now been transposed into Irish law by the EU (Shareholders' Rights) Regulations 2020 ("Regulations").
---
The Regulations apply to companies that have their registered office in a Member State and whose shares are traded on a regulated market in or operating in a Member State ("Traded PLCs"). The Regulations apply to institutional investors (EU life insurers and EU pension funds) and asset managers (includes AIFMs).
Summary Key Points for Traded PLCs
With regard to Traded PLCs, the Regulations provide for the following new statutory obligations which are very similar to existing listing rules:
The Regulations require that Traded PLCs prepare a policy, and maintain it on its website, regarding remuneration of their directors in accordance with the provisions of the Regulations and it must explain how the policy contributes to the company's business strategy and long-term interests and sustainability.
Once a remuneration policy has been established, the shareholders will have the right to vote on it at a general meeting at least once every 4 years. Additionally, Traded PLCs now have the right to identify and obtain details of their shareholders through intermediaries.
At the request of the Traded PLC, intermediaries must provide to that company relevant information to facilitate the exercise of shareholders rights, including voting at general meetings.
All material party transactions must now be publicly announced by Traded PLCs before the conclusion of such a transaction. In this regard a "material transaction" is defined as a transaction in which any percentage ratio, calculated in accordance with one or more class tests (which are set out in Schedule 21 of the Companies 2014 Act), is 5% or more and there is a requirement to aggregate prior transactions in assessing the relevant threshold.
Summary Key Points for Asset Managers
These new Regulations also impose a number of transparency obligations on asset managers that invest in shares traded on a regulated market on behalf of investors to include that an asset manager must: a) put in place a shareholder engagement policy and make disclosures relating to that policy; and b) make disclosures to an institutional investor with which it has entered into an investment arrangement relating to that arrangement.
Asset managers are now required to put in place a policy, describing among other things, how it integrates shareholder engagement into its investment strategy and how it monitors the companies it invests in on matters such as strategy and financial and non-financial performance. This requirement is subject to a comply or explain condition, giving Traded PLCs the option to publicly disclose a clear and reasoned explanation for their failure to comply. However, it is generally expected that affected companies will comply and put this new policy in place. Additionally, the asset manager must publicly disclose annually how the shareholder engagement policy has been implemented and give a general description of voting behaviour and how votes were cast.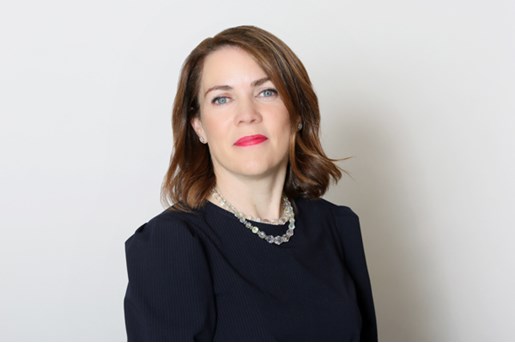 Laura McLoughlin
Legal Director, Capital Markets & Financial Regulation
Dublin, Ireland
View profile