Included in this issue: Parker Review update report on ethnicity in UK boards; Investment Association publishes statement on shareholder priorities for 2020; FRC consults on draft plan and priorities for 2020/21 and more...
---
Parker Review update report on ethnicity in UK boards
The Department of Business, Energy and Industrial Strategy (BEIS) has published an update report from The Parker Review on the issue of the ethnic and cultural diversity of UK boards. The original Parker Review was published in October 2017.
The original report recommended that there should be at least one non-white director by 2021 on the boards of FTSE 100 companies, and at least one non-white director on the boards of FTSE 250 companies by 2024. This update report shows that 37% of FTSE 100 companies, and 69% of FTSE 250 companies, do not currently meet these aspirational targets and that meeting the targets will be "challenging" given the current rate of progress.
The report sets out the findings of research undertaken by the Cranfield School of Management on behalf of the Financial Reporting Council (FRC) to assess the current extent and manner of reporting by the FTSE 350 of ethnic diversity at board and senior management levels in annual reports:
Board diversity policies – the research found an improvement in quality of board diversity reporting, albeit that gender remains the predominant "lens" through which diversity is reported.
Monitoring of board ethnic diversity – an increase in monitoring activity was noted in the FTSE 100 but not the FTSE 250, with very few FTSE 250 companies reporting measurable objectives.
Alignment with the Parker Review targets – many companies which did set objectives did so in line with the Parker Review recommendations.
Diversity in succession planning – references in annual reports to ethnic diversity had increased since 2018, albeit that references to broader diversity was more prevalent.
Diversity in board evaluation – the amount of disclosure in this area had increased, albeit with an overall drop in the quality of reporting.
Focus on pipeline – more initiatives aimed at increasing ethnic representation are being reported but the report suggests that these are unlikely to contribute to ethnic diversity in senior management in the short term.
Cranfield's report contains the following conclusions:
Companies should report on diversity of culture, geography and nationality alongside, rather than as a proxy for, ethnicity.
Focus is needed on ethnic diversity at board level as well as in the pipeline.
Issues of diversity should be included in board evaluations to assert the board's position that diversity is good for performance.
Meritocracy is not the opposite of diversity – both priorities should go hand in hand and reporting should reflect that.
The Parker Review Steering Committee concludes with the following observations:
It is unacceptable for FTSE 350 companies not to report on the ethnicity of their boards – a small number of companies did not respond to the Parker Review survey.
Companies should report fully on their ethnic diversity policies and activities as part of their Section 172(1) Companies Act 2006 Statement and in compliance with the UK Corporate Governance Code.
Executive Recruiters should be much more proactive in marketing highly talented ethnic minority candidates.
There should be a developed pool of high potential ethnic minority leaders and senior managers as part of a cross-sector sponsorship/mentoring programme to be sponsored by FTSE 350 CEOs through a well-structured and facilitated scheme.
The Review also contains "Company Success Stories" selected to demonstrate a range of good practices that will make it easier for organisations to demonstrate progress towards the Parker Review targets and a "Directors' Resource Toolkit" which contains the "key questions" companies should ask themselves to drive a top down strategic approach to address BAME representation.
Investment Association publishes statement on shareholder priorities for 2020
The Investment Association (IA) has published a document setting out "Shareholder priorities for 2020" in which it develops its expectations for listed companies in areas which its members believe can be critical drivers of long-term value, namely:
responding to climate change;
audit quality;
stakeholder engagement; and
diversity.
In each area, the IA outlines the expectations that investors now have of companies and describes the approach that its corporate governance research service, Institutional Voting Information Service (IVIS), is taking. Thus, for companies with financial years ending on or after 31 December 2019, IVIS will assess the progress made and highlight where a company is not meeting investor expectations.
Climate change
In the IA's view, the risks presented by climate change to business, society and the environment are becoming increasingly clear and the need for investors and companies to act with urgency to address these risks is "undeniable". Companies need to identify proactively and take action to manage climate related risks to their business and make the necessary disclosures to reflect these actions. In 2019, the UK Government's Green Finance Strategy recommended that all listed companies should disclose in line with the Taskforce for Climate-related Financial Disclosures (TCFD) by 2022. The IA believes that investors want to see significant progress towards these recommendations in 2020.
IVIS Approach
IVIS will introduce a new section to its ESG report, highlighting to investors whether a company has made climate change-related disclosures. This will be informed by four questions, aligned with TCFD.
Does the company describe its governance of climate related risks and opportunities?
Does the company describe the actual or potential impacts of climate related risks and how it will assess and manage them?
Does the company explain how its strategy takes into account the impact of climate change?
Does the company describe climate change related metrics and targets?
The IA recognises that companies are on a journey to comprehend fully the impact of climate change on their long-term viability and how best to communicate their response to investors. To reflect this, IVIS will not be introducing any "colour top" for these disclosures in 2020, but will keep this under review for future years.
Audit
IA members want high quality audits to ensure that annual report and accounts can be relied upon to make long term investment and engagement decisions. Recent corporate failures have caused investors and regulators to question whether audits are of sufficient quality. This calls for greater disclosure on the audit committee's role in overseeing the auditor and assessing and encouraging audit quality.
IVIS Approach
IVIS will ask two revised questions of companies to encourage a better focus on audit quality in company disclosures:
Has the Audit Committee demonstrated how it assessed the quality of the audit, including how the auditor demonstrated professional scepticism and challenged management's assumptions where necessary?
Has the Audit Committee demonstrated how it challenged management's judgements and what happened as a result?
Stakeholder engagement
Meaningful stakeholder engagement is essential to navigating an increasingly complex business environment; helping companies to adapt to the needs of their customers, workforce and the society they operate in. The IA believes that companies that take stakeholder engagement seriously will be better able to anticipate, identify and respond to the challenges the company faces on a day to day basis - they will be able to take a more holistic approach when setting their strategy and better manage concerns that might otherwise be overlooked.
IVIS Approach
Investors expect companies to identify and engage their key stakeholders and factor their interests into the board-decision making process. IVIS will introduce two new questions to the IVIS report:
Has the Board identified the company's material stakeholders and its engagement with them in the year under review?
Which of the four options for workforce engagement outlined in the UK Corporate Governance Code has the company adopted?
Diversity
Finally, the IA's view is that diversity in listed companies is improving. As the recent Hampton-Alexander Review FTSE Women Leaders report shows, FTSE 350 companies have made significant progress on diversity in 2019. However, the IA believes that more progress is needed to ensure that companies are embedding diversity throughout their organisation and nurturing a diverse generation of future leaders. As a central component of good governance, improving diversity will continue to be an investor expectation beyond the Hampton-Alexander Review's 2020 deadline.
The IA will expect companies to look beyond 33% representation, make greater efforts to appoint women to senior leadership positions and address structural barriers that limit the development of diverse talent. While gender is a strong indicator of a company's approach to diversity, companies need to look at all aspects of diversity. With the date for companies to meet the Parker Review's target of at least one director from a minority ethnic background on every FTSE 100 board by 2021 fast approaching, investors expect companies to start to make more disclosures on ethnic diversity to inform progress here.
IVIS Approach - Gender Diversity - FTSE 350
IVIS will "red top" any company with:
Women representing 20% or less of the Board.
One or no women on the Board, unless the one third target is achieved, i.e. a board of three directors.
Women representing 20% or less of the Executive Committees and their direct reports.
IVIS Approach - Gender Diversity - FTSE SmallCap
IVIS will "amber top" any company with:
Women representing 25% or less of the Board.
One or no women on the Board, unless the one third target is achieved i.e. a board of three directors.
Women representing 25% or less of the Executive Committees and their direct reports.
IVIS Approach - Ethnic Diversity
IVIS will ask a new question of all companies:
Has the company disclosed the percentage of its Board that comes from an ethnic minority background?
FRC consults on draft plan and priorities for 2020/21
The FRC has published for consultation its Draft Plan and Budget for 2020/2021 in which it sets out its initial response to the various recommendations as regards its reform and, in particular, in the Kingman Review of the FRC; the Brydon Review of the quality and effectiveness of audit, and the Competition and Market Authority's report on proposed reforms to the statutory audit market.
In relation to regulatory standards and codes, the FRC proposes to:
promote the new Stewardship Code, supporting signatories to the Code and encouraging significant take up;
undertake an annual assessment of adherence with the UK Corporate Governance Code as well as the Wates Principles for Large Private Companies;
update the UK Corporate Governance Code and/or related guidance for enhanced requirements on internal controls, risk management, going concern and resilience/viability statements; and
publish a thought leadership paper on the "Future of Corporate Reporting".
The FRC has also announced a major shakeup of its oversight and supervisory functions to speed up the pace of enforcement investigations, including the recruitment of 100 additional staff by the end of March 2021.
Comments on the consultation are requested by 28 February 2020.
FRC's definition of Other Entity of Public Interest acts to restrict the provision of non-audit services to larger AIM and certain private companies
The FRC has published a revised Glossary of Terms in relation to Auditing and Ethics to include a definition for an "Other Entity of Public Interest" (OEPI). The Glossary defines terms used in the FRC's Auditing and Ethical Standards which were themselves updated in December 2019 – for more detail, please see our Governance & Compliance update issued at the time.
The new definition of OEPI recognises that there are entities which, while they do not meet the definition of a Public Interest Entity / PIE, nevertheless are of significant public interest to stakeholders and therefore should be subject to more stringent requirements. OEPI's include:
(a) AIM listed entities which exceed the threshold to be an SME listed entity as calculated using the definition in the Glossary – in short, AIM companies with an average market capitalisation of more than €200m on the basis of year end quotes for the previous three calendar years;
(b) Lloyd's syndicates;
(c) private sector pension schemes with more than 10,000 members and more than £1 billion of assets, by reference to the most recent set of audited financial statements; and
(d) entities that are subject to the corporate governance requirements of The Companies (Miscellaneous Reporting) Regulations 2018 (SI/2018/860) by reference to the most recent set of audited financial statements, excluding fund management entities which are included within a private equity or venture capital limited partnership fund structure. For our "Rough guide" to the application of the Miscellaneous Reporting Regulations – click here.
The new definition is of particular significance given the restrictions which the Ethical Standard places on the provision of non-audit and additional services by auditors - see paragraphs 5.40 and 5.41 of the Ethical Standard - which restrictions will for the future, under paragraph 5.42 of the Ethical Standard, extend to OEPIs.
Equal Pay Bill continues passage through Parliament
A Private Members' Bill which proposes to enhance current rights for employees to help protect them from unequal pay is continuing to make its way through the Parliamentary process. Amongst other things, the Bill seeks to provide employees with a right to obtain information relating to the pay of a comparator, and to require certain employers to publish information about the differences in pay between male and female employees and between employees of different ethnic origins. For more detail, please see our Employment team's update. Should the Bill become law, we will provide more detailed analysis at that time.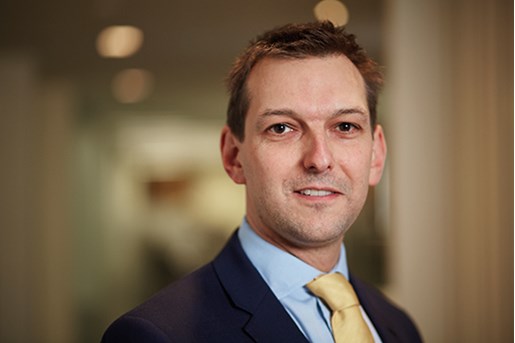 Richard Preston
Managing Associate, Governance and Compliance London, UK
View profile