Amid ongoing concerns around the spread of COVID-19, and as the number of Ireland's workforce working remotely grows, businesses are trying to stay connected and ensure business continuity.
---
One important factor in light of this is the ability to sign documents using electronic signatures. Electronic signatures ("e-signatures") have been legally recognised in Ireland since the introduction of the Electronic Commerce Act in 2000 (the "2000 Act"). In simple terms, the 2000 Act allowed online signatures to be recognised in Irish law.

Building upon the 2000 Act, Regulation (EU) No 910/2014 on electronic identification and trust services for electronic transactions in the internal market (the "eIDAS Regulation") came into force on 1 July 2016 and reinforces the concept that an e-signature will not be denied legal effect purely on the grounds that it is in an electronic format.

The eIDAS Regulation was implemented to facilitate a more efficient e-commerce environment and does this by providing stricter rules surrounding the supervision of e-signatures and increasing security accountability for trust service providers ("TSPs") who offer the service of creating, verifying and validating e-signatures.
The Three Levels of E-Signatures
E-signatures have the same legal standing as a handwritten signature but the eIDAS Regulation differentiates between three levels of e-signature, the use of each being dependent on the circumstances of the signing:
Simple e-signatures (SES) – data in electronic form which is associated with other electronic data and used for signing purposes, such as typed signatures;
Advanced e-signatures (AES) – these are signatures which are uniquely linked to and capable of identifying the signatory; and
Qualified e-signatures (QES) – these are electronic signatures created by a qualified electronic creation device and based on a qualified certificate for e-signatures (a qualified TSP is crucial to this process).
It is the job of the Department of Communications, Climate Action & Environment to supervise TSPs established in Ireland. A TSP may be awarded an EU Trust Mark, indicating reliability in its provision of trust services. The TSP may then issue a qualified certificate for e-signatures. These certificates ensure the authenticity and data integrity of an electronic signature and its accompanying message and attached data.
E-signatures in Practice in Ireland
EU Member States are required to recognise and accept among other things, electronic identification, e-signatures, electronic seals, and electronic time stamps. Recent English caselaw has even highlighted that electronic methods of signing such as a typed name in an email and an acceptance button are sufficient to satisfy the statutory requirement for a signature.

However, despite the backing of e-signatures by legislation and caselaw, there is still a lack of confidence and unease surrounding the use of e-signatures to sign a document or execute a document as a deed. In the short term, this hesitancy may dissipate as businesses are exposed to the use of e-signatures as a matter of necessity during the COVID-19 outbreak.

As a practice in the long term, Ireland may develop a heavier reliance on, and increased willingness to use, e-signatures, as those involved in e-commerce become more aware of their value and the potential savings in cost and time. This is especially so with increased security requirements inspiring greater confidence in online transactions.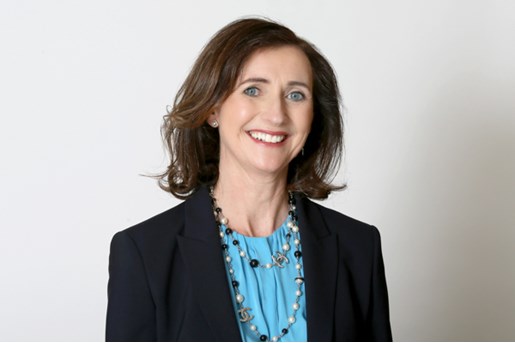 Deborah Kelly
Partner, Head of Corporate (Ireland) Dublin, Ireland
View profile