Bribery and Corruption
Barnsley Football Club coach sentenced to 12 months for bribery
Tommy Wright, Barnsley Football Club's ex-assistant head coach, was sentenced to a 12 month sentence suspended for a year on 17 January 2020. Mr Wright was convicted of two charges of accepting a bribe in contravention of the Bribery Act 2010.
The trial was brought following an undercover investigation by the Daily Telegraph, which "published a number of exposés of alleged corruption in English football" in September 2016. It was stated, at the trial, that Mr Wright leaked commercial information about Barnsley players at a meeting in August 2016; and that he encouraged players to sign up with Giuseppe Pagliara and Dax Price, who were acting as third-party owners of players, in an attempt to profit when they were sold on to other clubs.
BBC News, 17 January 2020
Saipem and Eni acquitted by Italian appeals court in relation to bribery case
Saipem S.p.A, an oil services group, and Eni S.p.A, an oil firm, have been acquitted over allegations in relation to bribes paid to Sonatrach SPA, an Algerian state-owned entity. It was alleged that Saipem S.p.A paid a number of intermediaries approximately 198 million euros in order to secure contracts worth eight billion euros with Sonatrach.
This has been a long running case, which has been ongoing for seven years. The former Eni S.p.A Chief Executive Paolo Scaroni and the former Saipem S.p.A Chief Executive Pietro Tali were also acquitted.
Oil and Gas Middle East, 19 January 2020
Ex attorney general of Nigeria charged with financial crimes
Mohammed Adoke, a former attorney general of Nigeria, has been charged for allegedly receiving bribes in return for facilitating a $1.3 billion oil block sale. It is alleged that Mr Adoke received the US dollar equivalent of 300 million naira, in 2013, to facilitate the sale of an offshore oilfield known as OPL 245 by Malabu Oil and Gas. It is alleged that he also helped to waive taxes for Shell and Eni.
Reuters, 21 January 2020
Money Laundering
The Legal Sector Affinity Group publish summary of key changes to the Money Laundering, Terrorist Financing and Transfer of Funds (Information on the Payer) Regulations 2017, SI 2017/692
The Legal Sector Affinity Group, which includes the Law Society, has published a summary of the changes to the Money Laundering, Terrorist Financing and Transfer of Funds (Information on the Payer) Regulations 2017, SI 2017/692 following the EU's 5th Money Laundering Directive coming into force on 10 January 2020.
The summary details changes such as:
a duty to collect proof of registration for entities (e.g. trusts and companies);
a duty to inform the registry of any discrepancies in their information; and
changes to client due diligence and enhanced due diligence.
A fuller version of the summary can be found by following the hyperlink to the full article below.
The Law Society, 21 January 2020
Alleged money laundering operation of £215m broken up
Ten people have been arrested in connection with approximately £215 million being allegedly laundered throughout an eight year period, starting in 2011. It is currently understood to be the second largest money laundering operation ever uncovered in the United Kingdom.
It is believed that false companies were incorporated in order to launder money for Irish and UK crime gangs engaged in drugs, human trafficking and prostitution. The investigation has already identified over 50 companies and over 140 bank accounts.
BBC News, 22 January 2020
Fraud
Solar panel fraudsters ordered to pay back £434,835.73 to defrauded investors
The Serious Fraud Office has prosecuted a number of individuals in relation to the activities of Solar Energy Savings Limited. Kenneth Reid and Niall Hastie have now been ordered to pay back £18,869.93 and £2,759.70 respectively for their part in the defrauding of the individuals. They face further prison sentences of two years on top of the three-and-a-half year sentences they are currently serving, if they fail to pay the money back within three months. Robert Ross and Stephen Wilson were ordered to pay £193,206.10 and £220,000 respectively, in November 2019.
The four men were found guilty in August 2018 of defrauding hundreds of victims of £17 million, over the course of two years. All four men, along with two others, are currently imprisoned.
Serious Fraud Office, 21 January 2020
Huawei Chief Financial Officer charged with bank fraud in the United States
The Huawei Chief Financial Officer, Meng Wanzhou, has appeared in a Vancouver courtroom for her extradition trial in connection with charges in the US. Ms Meng has been charged with bank fraud and is allaged to have misled HSBC Holdings Plc about Huawei Technologies Co Ltd's business in Iran.
It is argued that Ms Meng should not be extradited because the alleged conduct was not illegal in Canada, which did not have sanctions against Iran at the time the Canadian officials authorised commencing with the extradition.
Reuters, 20 January 2020
Cyber Crime
Weleakinfo.com taken down
The National Crime Agency (NCA) has succeeded in taking down weleakinfo.com, a website which provided access to more than 12 billion personal credentials for as little as $2 per day. The investigation was led by the NCA but involved collaboration with a number of international law enforcement agencies.
Two individuals have been arrested, and it is believed that they have made total profits in excess of £200,000 from the website. Online payments tracing back to IP addresses are believed to evidence payments being made from accounts to infrastructure companies in Germany and New Zealand in order to host the data.
National Crime Agency, 17 January 2020
Sanctions
EU preparing sanctions designations on Turkey
The European Union's High Representative for Foreign Affairs, Josep Borrell, has announced that the EU is finalising a list of Turkish individuals and entities involved in drilling activities within Cypriot waters who are to be designated as sanctions targets. The EU agreed in November 2019 to impose a travel ban and asset freezes as a result of the alleged illegal drilling by Turkey.
The US previously imposed sanctions on the Turkish government's energy and defence ministries in October in relation to the same activities, before lifting the measures nine days later. European companies involved in oil and gas projects in Turkey should monitor the situation and take steps to ensure that any potentially relevant relationships are reviewed from a sanctions perspective as and when the new designations are formalised.
European Union External Action, 20 January 2020
Environment
Muc-Off pays beach clean charity after failing to recycle packaging
Muc-Off Ltd, a company which makes car and bike cleaning products, has agreed to enter into an enforcement undertaking with the Environmental Agency requiring it to pay £7,669 towards a beach cleaning project by the Marine Conservation Society. The enforcement undertaking is in connection with two breaches of the Producer Responsibility Obligations (Packaging Waste) Regulations 2007, due to the company's failure to register with a packaging recovery scheme between 2012 and 2016 and take reasonable steps to recover and recycle waste packaging.
Gov.uk, 16 January 2020
Fishing vessel owner and skipper ordered to pay £21,240 for fisheries offences
Tranquillity BF7 LLP, the owner of a stern trawler based in Scotland, and Mr Johnstone, the master on board the trawler, each pleaded guilty in connection with fishing offences in an area of the Celtic Sea known as Jones Bank. Jones Bank forms part of the Biologically Sensitive Area the Hake Recovery Zone. Tranquillity BF7 LLP and Mr Johnstone were fined £12,000 and £6,800 respectively. Both defendants had to pay £1,050 in costs and a £170 victim surcharge each.
The offences resulted from an inspection whereby it was discovered that the tolerance between the recorded catch in the electronic log for hake was under-recorded by 36% (the tolerance limit is 10%). Furthermore, it was found that one of the nets they were using did not conform to the regulations.
Gov.uk, 20 January 2020
Directors and company sentenced for breaching tyre storage laws
Andrew Eyre and John Mullen, previously directors of IN4 Ltd, were sentenced along with the company on 17 January 2020, in connection to the illegal storage of tyres in Northamptonshire. The company was fined £11,250 and Mr Eyre was sentenced to 12 months' imprisonment, suspended for 12 months. Mr Mullen was made subject to a 6 month community order.
It was found that the directors' actions could have seriously polluted the environment, as the company was found to have 15 times the permitted amount of tyres on their Brackmills Industrial Estate site, in breach of their environmental permit. It was found that there was a lack of fire breaks between rows of tyres, which posed a serious fire risk to homes close to the warehouse.
In April 2017, the site was abandoned and Mr Eyre set up a second company, Synergy Tyres (Midland) Ltd, which he operated without a permit for 4 months until over 120 tonnes of tyres were discovered by the Environmental Agency at the Broad March Industrial Estate in Daventry.
Gov.uk, 21 January 2020
Health and Safety
Construction company fined £500,000 following site fatality
McGee Group Limited has been fined £500,000 plus costs of £66,236.22 following an accident that resulted in the death of a labourer.
In April 2014, Danius Rupsys suffered a fatal blow to the head when a concrete slab collapsed whilst he was working with an excavator operator at a site on Grosvenor Square in London to demolish a multi-story building. Despite the supervisor being alerted that the structure was unsafe, the excavation was ordered to continue with Mr Rupsys assisting the excavator by burning through steel bars with an oxy-propane lance. It was identified from CCTV footage that the demolition work was carried out unsafely, and Mr Rupsys had not received adequate training.
HSE, 10 January 2020
Aviation company fined after incident leaves worker with skull fractures and brain injury
Menzies Aviation (UK) Limited has been fined £181,500 plus costs of £21,043 due to an employee being injured after falling through a gap at the top of a luggage belt loader, during an aircraft turnaround at London Luton airport. The luggage belt-loader was struck by a passing vehicle.
An investigation identified that Menzies Aviation (UK) Limited was aware of the gap and of the fact that there was a risk of a collision between the various vehicles during busy turnaround periods, however it failed to implement any meaningful controls.
HSE, 6 January 2020
Shipping company fined £120,000 after employee seriously injured
Thor Shipping & Transport UK Limited has been fined £120,000 for safety breaches following a worker falling 3.4 metres to the bottom of a ship's hold and being paralysed from the waist down. An investigation found that it was common practice, on the boat, to step over an access ladder gap on the walkway in order to get to the other side of the gap. It was commented by a HSE inspector that "these incidents are needless and could be prevented by properly planning the work to ensure that effective preventative and protective measures are in place".
HSE, 14 January 2020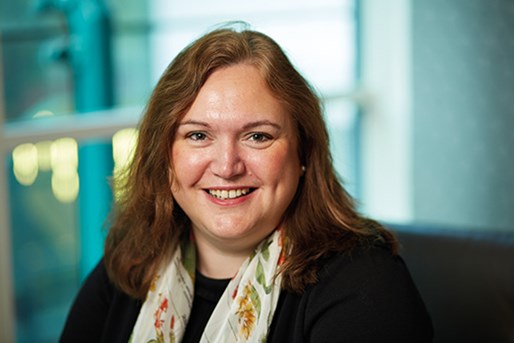 Nichola Peters
Partner, Head of Global Investigations/Inquiries
London
View profile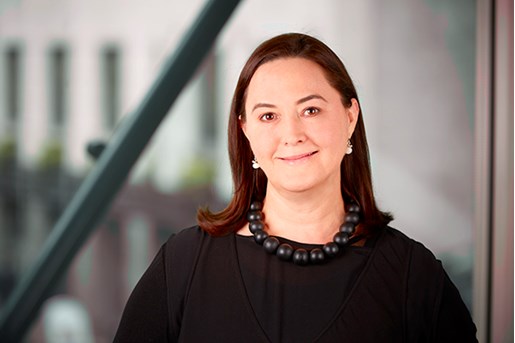 Michelle de Kluyver
Partner, Corporate Crime and Regulatory Investigations
London, UK
View profile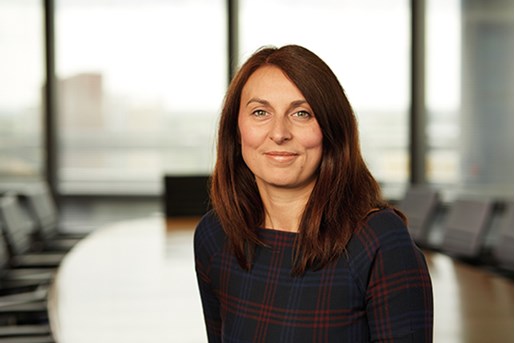 Erin Shoesmith
Partner, Health & Safety United Kingdom
View profile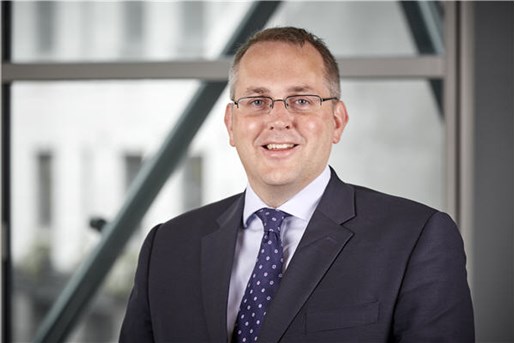 David Pygott
Partner, Global Investigations
London, UK
View profile