A Region on the Rise
---
Get up to date with the February 2020 Africa Business Group newsletter. Explore some of the most interesting business news and articles from around the continent.
Visit our dedicated Africa site for more information about doing business in Africa and how Addleshaw Goddard can support you.
Introduction
This month's newsletter focusses on the rise of commercial disputes in Africa, and in particular of arbitration.
The continued relevance of arbitration to foreign investors investing in Africa was seen recently in the widely publicized case of Process & Industrial Developments Limited v The Federal Republic of Nigeria, in which a Tribunal awarded a BVI claimant a "mega award" of around US$9.6 billion, in respect of an agreement to build and operate a gas processing plant for "wet gas" to be supplied from the Nigerian Ministry of Petroleum Resources. This decision was subsequently upheld in the English Commercial Court, and is now set to be considered by the English Court of Appeal – in proceedings which will likely be followed with interest by foreign investors and state entities alike. The potential ICSID claim announced by mining firm Indiana Resources against the Republic of Tanzania is another such example.
Increasingly, as the market develops, member of the Arbitration community are calling for African-related disputes to be heard in Africa rather than parties turning to established arbitration centres (such as London, Paris, Geneva and Washington) to resolve their African-related disputes. The strengthening foothold of arbitration in Africa can be seen in the increasing number of institutions operating on the continent, such as the international maritime arbitration centre planned to open in Nigeria. On the other hand, however, lawyers in certain jurisdictions (e.g. Ethiopia) which are swiftly adopting formal legal structures to facilitate international arbitration business, have become concerned that local arbitration knowledge and experience is lagging behind, which might impact the quality of representation and decisions handed down to parties to local arbitration matters.
Whilst is undeniable that there is an increasing trend towards ADR in Africa, African counsel and arbitrators continue to be underrepresented within Africa-related disputes. Initiatives such as the "African Promise for Arbitration" launched recently by a team of practitioners and academics, aim to raise awareness of this issue and ultimately redress this imbalance. The Promise is modelled on the Equal Representation Pledge launched in 2016, which now has over 3,000 signatories, and is aimed not only at foreign investors going into Africa, but also at African corporate and individuals which have more experience of working with foreign legal representatives or tribunal members than with local talent. Reminding parties to consider appointing African counsel and arbitrators appears an essential part of ensuring that arbitration in Africa continues to thrive, along with a further development of domestic arbitration laws and infrastructure, and a focus on ensuring local lawyers and the judiciary are up to speed in dealing with arbitration-related issues.
News
South Sudan mediator to embark on arbitration to solve states dispute
South African deputy president David Mabuza said he plans to consult with the African Union (AU) and regional countries to resolve the contentious issue of the number of states that has derailed formation of an all-inclusive government.
Mabuza, who has been mediating between the government and the main opposition group, the Sudan People's Liberation Movement-In Opposition (SPLM-IO) over the unresolved number of states issue, said he will engage the AU and Intergovernmental Authority on Development (IGAD) to find amicable ways to tackle political and boundary disputes that have undermined peace in South Sudan.
To read more click here
Claim to arbitration against Government of Tanzania continues
Indiana Resources has updated the status of its on legal activities in relation to its majority shareholding position in Ntaka Nickel in Tanzania.
Ntaka Nickel (NNHL) has appointed a specialist investment arbitration law firm to represent its interests and advise on actions necessary to ensure its rights to the Licence are protected.
Since the last update provided to shareholders, Indiana's Board confirms that it has received numerous approaches from experienced and respected International litigation funding firms interested in working with the Company to ensure its rights are protected and pursued.
To read more click here
The dispute resolution mechanism in the African continental free trade agreement: the need for more
The African continental free trade agreement (AFCFTA) is the agreement that established the African Free Trade Area. Its aim is to bring African countries together to trade amongst each other to ultimately lead to regional integration.
The historic moment of signing the agreement to formally establish the free trade area ensued in Kigali, Rwanda on the 21st day of March, 2018 by forty-four (44) heads of state of the AU. The journey to the agreement commenced in 2012 where at the AU summit, the heads of states adopted a decision to establish a continental free trade area by 2017 and further endorsed an action plan on boosting intra-African trade.
To read more click here
Zimbabwe: Judiciary adopts live-streaming of court proceedings
The Judicial Services Commission (JSC) has moved to adopt livestreaming of court proceedings in a development that is set to improve transparency and accountability in the administration of justice.
Officially opening the 2020 legal year, Chief Justice Luke Malaba said the livestreaming of court proceedings will improve public trust and debunk myths that courts are mysterious.
"This trajectory is intended to foster public trust and confidence in the court system by debunking the myth that court proceedings are esoteric and that courts want to mask their decisions," said Malaba.
To read more click here
Lawyers want time before arbitration rules change
Lawyers are concerned about the quick implementation of the arbitration law despite its big role in motivating foreign investment by increasing the confidence of investors, importers & exporters because it encourages them to deliver quality products.
Daneil Kebkab commercial lawyer applauds the ratification.
"It really benefits the country as it attracts more investment by increasing investors' confidence However, lack of skilled manpower, experience and resources delayed implementing the law."
To read more click here
African promise for arbitration is launched
Ensuring that African arbitrators are adequately represented on international arbitration tribunals and in Africa-related arbitrations has become a greater priority as the 'African Promise' is launched.
In an article published last year by the London Court of International Arbitration (LCIA), the author, Nigerian arbitrator Adedoyin Rhodes-Vivour, could not have been clearer in her message when she said: "African arbitrators are yearning for balanced participation and diverse representation on international arbitration tribunals. Africans are yearning to have their countries accepted as favourable seats and venues for arbitration."
To read more click here
Nigeria: NNPC, lawyers saved Nigeria from huge arbitration award
Recently, the United States' Southern District Court of New York saved Nigeria from what could have been another huge liability when it delivered a landmark judgement in favour of the Nigerian National Petroleum Corporation and against ESSO Exploration and Production Nigeria Limited and Shell Nigerian Exploration and Production Company Limited (collectively known as ESSO), which saved the country from paying a whopping $2.69 billion.
Unlike the Process and Industrial Development (P&ID) case which resulted in the award of a colossal sum of $9.6billion against the Federal Government of Nigeria, the NNPC vs ESSO case was a combination of proactiveness, diligence and effective defence, thereby saving Nigeria the loss another multi-billion-dollars which could have been enforced against it had the US Southern District Court ruled against it.
To read more click here
Nigeria plans to set up international maritime arbitration centre
Nigeria plans to set up an international maritime arbitration centre and is seeking investors for shipbuilding and ship repair yards.
Director-General of the Nigerian Maritime Administration and Safety Agency (NIMASA), Dakuku Peterside, told the West African Shipping Summit in London last week that it plans to establish an International Maritime Arbitration Centre in Lagos. The aim of the centre would be to facilitate resolutions of disputes in the Gulf of Guinea to reduce the trend of disputes in the region being settled in London, Singapore and Dubai.
The concept would appear to follow the model of Singapore and Dubai with the Singapore Chamber of Maritime Arbitration (SCMA) and the Emirates Maritime Arbitration Centre (EMAC), respectively.
To read more click here
Invest Africa
Invest Africa is Africa's leading membership organisation for companies and investors operating on the Continent, using sixty years' experience to provide our members with unique information and exposure to business opportunities across Africa. Our vision is to play a central and influential role in Africa's socio-economic growth by guiding sustainable capital towards key prospects on the continent.
As the trusted entry point into Africa, we support and connect business and investment through a unique range of services and events, and our high standards consistently enact our belief that a responsible and profitable private sector has a crucial role to play in Africa's development.
If you would like any further information, please contact info@investafrica.com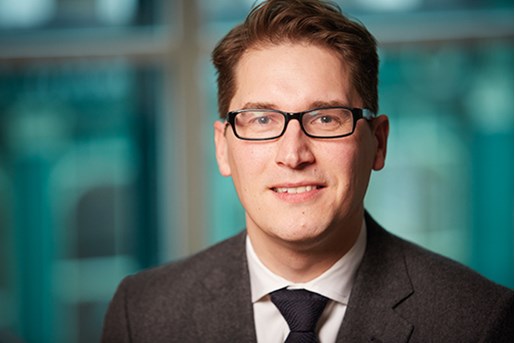 Chris Taylor
Head of Region - Africa, Mergers and Acquisitions London, UK
View profile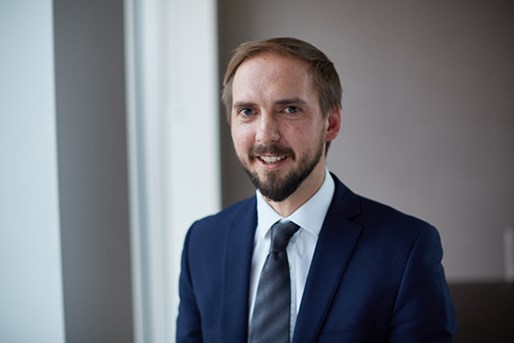 Nick Ashcroft
Partner, Dispute Resolution United Kingdom
View profile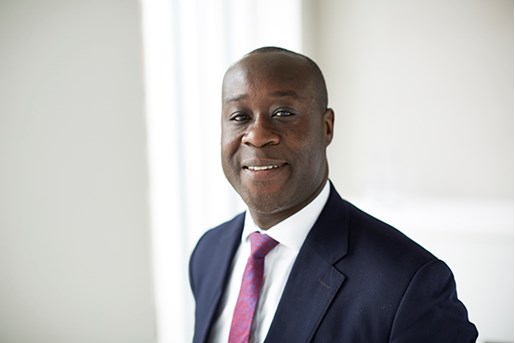 Harold Brako
Partner, Dispute Resolution Manchester, UK
View profile