Welcome to our monthly Transport Update, bringing you links to the major developments relevant to the transport industry.
---
Autonomous Vehicles
Automated Vehicles: Second Consultation Paper on Passenger Services and Public Transport
A second Law Commission and Scottish Law Commission joint consultation on automated vehicles. The consultation focuses on highly automated road passenger services (HARPS) covering the regulation of remotely operated fleets of automated vehicles and their relationship with public transport. A third consultation is expected in 2020 with final recommendations due in 2021.
Aviation
Consultation response on Legislation for enforcing the development of airspace change proposals
In response to the "Legislation for enforcing the development of airspace change proposals" section in Annex A of "Aviation 2050 - the future of UK aviation", the Government has concluded that it intends to take forward new powers for the Secretary of State (delegable to the CAA) to direct that airspace change proposals are taken forward by airports or other relevant bodies, take forward its sanctions and penalties regime proposal and give the CAA the responsibility for enforcing this regime.
Taxing aviation fuel
A House of Commons briefing paper outlines the development of international and EU agreements on the taxing of aviation fuel.
Brexit
The Cableway Installations (Amendment) (EU Exit) Regulations 2019 (SI 2019/1347)
These affect a mixture of funicular railways and aerial transport systems such as ski lifts in Scotland and the Emirates line in London. They ensure that EU standards for components for cableway installations will continue to apply after Brexit.
Coming into force in accordance with regulation 1
Railways
(Safety, Access, Management and Interoperability) (Miscellaneous Amendments and Transitional Provision) (EU Exit) Regulations 2019 (SI 2019/1310)
This introduces a transitional two year period after Brexit during which EU Part A safety certificates issued by EU countries before Brexit will continue to be recognised in GB.
In force: in accordance with regulation 1(2)
Merchant Shipping
(Marine Equipment) (Amendment) (UK and US Mutual Recognition Agreement) (EU Exit) Regulations 2019 (SI 2019/1304)
This ensures that marine equipment that is currently conformity assessed against EU regulations can instead be assessed by agreed UK standards after Brexit.
In force: Coming into operation on exit day as defined in European Union (Withdrawal) Act 2018 s.20(1)
Drones
Air Traffic Management and Unmanned Aircraft Bill 2019-20
The House of Commons Library has said it will publish a briefing paper on the Air Traffic Management and Unmanned Aircraft Bill 2019 ahead of the second reading debate. The Bill was introduced in the House of Lords on 22 October 2019.
Policy Paper: UK Counter-Unmanned Aircraft Strategy
A Home Office policy paper outlines the UK's new strategy for harnessing the economic and social benefits of unmanned aircraft, by reducing the risk posed by malicious or illegal use.
General
Department for Transport: departmental update
A review of Department for Transport activities and achievements by the Secretary of State for Transport.
HS2
High Speed Rail
(West Midlands - Crewe) Bill 2019 (HL Bill 6)
The Bill has been carried over into the new parliamentary session.
British Chambers of Commerce and Chambers reiterate importance of delivering HS2
The British Chambers of Commerce (BCC) has written to the Prime Minister arguing that the benefits of HS2 will only be possible through the delivery of the full geographical footprint and that the benefits go far wider than just the HS2 route itself.
Infrastructure
Ministers highlight vital projects as government drives infrastructure revolution
The government has reaffirmed its pledge to drive forward an infrastructure revolution with major investment in transport and the roll out of super-fast broadband to rural areas.
Capturing the value of urban transport investments
A paper published by the National Infrastructure Commission has suggested a new approach to assessing the economic benefits of urban transport projects by directly measuring economic benefits rather than transport outcomes.
Rail Network
Department for Transport updates the Rail Network Enhancements Pipeline (RNEP)
The update provides information on the RNEP schemes being funded by the Control Period 6 (CP6) enhancements budget covering 2019 to 2024.
ORR consultation on changes to operator licences
An Office of Rail and Road (ORR) consultation seeks views on changes to some licence conditions because the domestic exemption for Regulation 1371/2007 on rail passengers' rights and obligations expires on 3 December 2019. Consultation ends: 19 November 2019
Road Network
Passenger and Goods Vehicles
(Tachographs) (Amendment etc.) Regulations 2019 (SI 2019/1379)
These Regulations amend the Transport Act 1968 and the Drivers' Hours and Tachographs (Amendment etc.) (EU Exit) Regulations 2019 to enable enforcement provisions to apply to new types of tachographs ('smart tachographs') as required under EU law.
In force: 24 October 2019.
Transport Committee to kickstart conversation on national road pricing
The Transport Committee has launched a national debate about road pricing in advance of an inquiry to be formally announced in early 2020, when the Committee will seek views about the future of road-based transport.
Consultation on the introduction of Green Number Plates for Ultra-low Emission Vehicles
An Office for Low Emission Vehicles consultation seeks views on proposals for introducing green number plates for ultra-low emission vehicles (ULEVs), including the following aspects: eligibility, design, rollout and enforcement. Consultation ends: 14 January 2020.
Key Strategic Objectives of the Traffic Commissioners for Great Britain
The Traffic Commissioners for Great Britain has published two strategic objectives for the licensing and regulation of lorry, bus and coach operators and drivers.
Shipping
Treaty amended to address invasive species in ships' ballast water
The International Maritime Organization has adopted amendments to the BMW convention aimed at preventing the spread of potentially invasive species in ships' ballast water.
Consultation: vessel traffic monitoring notification and reporting requirements for ships and ports
A Maritime and Coastguard Agency consultation seeks views on the proposed new Merchant Shipping Notice (MSN) which combines information contained in the existing MSN 1831 and Marine Information Note (MIN) 540. Consultation ends: 15 November 2019.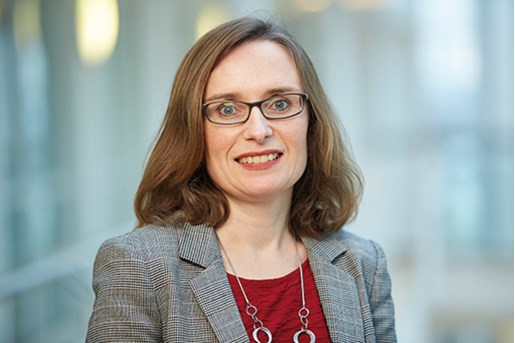 Anna Sweeney
Senior Knowledge Lawyer, Projects & Infrastructure Leeds
View profile