Welcome to our monthly Transport Update, bringing you links to the major developments relevant to the transport industry.
---
Air Quality
The Department for Environment, Food and Rural Affairs and Department for Transport (DfT) have issued the outcome to this consultation saying there was general support for creating a central database for identifying taxis and private hire vehicles (PHVs) entering or moving within a charging Clean Air Zone (CAZ).
Autonomous Vehicles
In response to the consultation on automated vehicles, the Faculty of Advocates has said advances in technology used in them could make it impossible to identify the cause of accidents involving them.
The Association of British Insurers (ABI) has submitted its views to the Law Commission warning that drivers of fully automated vehicles should not be held liable for accidents involving their cars whilst the technology is in charge.
Aviation
The Airports (Noise-related Operating Restrictions) (Scotland) Regulations 2019 (SI 2019/409)
In force: 29 March 2019
The agreements ensure that the level of cooperation between the two authorities and their systems will remain the same if the UK leaves the EU without a negotiated exit in place. As examples the agreements ensure that
that there will be no change to maintenance oversight, with continued acceptance by the UK and US of each other's aviation maintenance approvals;
any products, parts and appliances currently manufactured by UK and US companies will continue to be accepted in both countries.
any aircraft designed in the US and previously validated by EASA will continue to be accepted by the UK CAA for operation by UK companies; and
design validation processes will be similar to those implemented under the EU-US BASA, except that an application will need to be made to the CAA for FAA validation of designs produced in the UK.
A Scottish Government report presents the findings of an assessment of the potential impact on noise levels of the Scottish Government's plans to reduce the overall burden of Air Departure Tax (ADT) by 50%.
The Chancellor confirmed in the Spring Statement that eligible passengers from Australia, Canada, Japan, New Zealand, Singapore, South Korea and the USA will be able to use the ePassport gates at UK airports and Brussels and Paris Eurostar terminals from June this year.
Brexit
A Committee of Public Accounts report has said the DfT has faced an unprecedented challenge in preparing for the UK's exit from the European Union, especially with the continuing political uncertainty over the final outcome.
Nineteen local authorities facing impacts from a local air, land or sea port will receive a share of £3.14 million to help them prepare for Brexit, the Communities Secretary has confirmed.
Joint departmental guidance for manufacturers of vehicles and components on compliance with type-approvals if the UK leaves the EU without a deal.
A checklist of documents that haulage drivers must carry to pass through customs if the UK leaves the EU without a deal.
The UK's position on reciprocity of rights for airlines from EU countries, and the basis on which flights will continue in the event of 'no deal'.
The Railways (Interoperability) (Amendment) (EU Exit) Regulations 2019 (SI 2019/345)
In force: On exit day
In force: On exit day
In force: On exit day
The Air Passenger Rights and Air Travel Organisers' Licensing (Amendment) (EU Exit) Regulations 2019 (SI2019/278)
In force: In accordance with paragraphs (2) and (3).
In force: On exit day
Air Traffic Management (Amendment etc.) (EU Exit) Regulations 2019 (SI 2019/459)
In force: On exit day
Air Passenger Rights and Air Travel Organisers' Licensing (Amendment) (EU Exit) Regulations 2019 (SI 2019/278)
In force: In Accordance with Reg 1(2)(3)
Commission Regulation (EU) 2019/225 of 6 February 2019
This Regulation amends Regulation 748/2009 with the text as set out in the Annex to this Regulation to remove the UK as administering Member State for certain aircraft operators.
Commission Implementing Regulation (EU) 2019/413 of 14 March 2019 amending Implementing Regulation (EU) 2015/1998 as regards third countries recognised as applying security standards equivalent to the common basic standards on civil aviation security
In force: 16 March 2019
In force: On exit day
In force: In accordance with regulation 1(2) and (3)
In force: In accordance with regulation 1(2) and (3)
Explanatory Memorandum
Merchant Shipping (Marine Equipment) (Amendment etc.) (EU Exit) Regulations 2019 (SI 2019/470)
In force: On exit day
Maritime Transport Access to Trade and Cabotage (Revocation) (EU Exit) Regulations 2019 (SI 2019/488)
In force: On exit day
In force: On exit day
In force: In accordance with regulation 1(2) and (3)
The Ship and Port Security (Amendment etc.) (EU Exit) Regulations 2019 (SI 2019/308)
In force: On exit day
Road Vehicle Emission Performance Standards (Cars and Vans) (Amendment) (EU Exit) Regulations 2019 (SI 2019/550)
In force: On exit day
Community Transport
These Regulations require organisations that provide transport on a 'not for profit' basis to show that they meet one of the exemptions to EU Regulation 1071/2009, before they can apply for a permit under section 19 or section 22 of the Transport Act 1985 (which allow the holder to operate transport services for hire or reward without the need for a full PSV licence).
In force: 1 October 2019
Drones
New legislation to extend the "no-fly" zone around airports comes into force on 13 March 2019. It is now illegal to fly a drone within 5km of an airport, with major penalties for those who break the law.
The government and the Civil Aviation Authority (CAA) have announced a new partnership with the retailer Jessops, as part of a national campaign to increase public awareness of the rules around flying drones.
General
The new Parking (Code of Practice) Act 2019, which received Royal Assent on 15 March 2019, will introduce greater regulation of the private parking industry and protection for motorists.
A Rural Economy and Connectivity Committee report on the Transport (Scotland) Bill 2018 supports the general principles of the Bill and recommends to the Parliament that they be agreed to.
A joint report published by Department for Transport, High Speed Two (HS2) Ltd, Highways England and Network Rail sets out the progress made on implementing the transport infrastructure efficiency strategy a year on from its launch. It sets out progress and commitments for year two under the themes of: improving understanding of costs and performance; exploiting digital technology; and enabling delivery.
The 'Future of mobility: urban strategy' outlines the government's approach to maximising the benefits from transport innovation in cities and towns. It sets out the principles that will guide government's response to emerging transport technologies and business models.
HS2
CEO of HS2 Ltd, Mark Thurston, has told Scottish businesses how they can take advantage of thousands of contract opportunities, and become part of Europe's biggest infrastructure project.
Ports & Shipping
Port Services Regulations 2019 (SI 2019/575)
These are made to ensure the EU Port Services Regulation 2017/352 is workable in the UK and include provisions allowing small ports to place limits on the number of service providers operating at those ports and exempting small ports from complying with the financial transparency measures where compliance would result in a disproportionate administrative burden.
In force: 6 April 2019
Port of Tilbury (Expansion) Order 2019 (SI 2019/359)
In force: 13 March 2019
Rail Network
The ORR has published its conclusions to the December 2018 consultation on finalising some implementation issues for infrastructure cost charges for open access operators in control period 6.
Enhancements in control period 6: roles and responsibilities
The ORR has published a document setting out its approach to enhancements that are funded by DfT and Transport Scotland and delivered by Network Rail. They initially consulted on a draft version in June 2018.
A Public Accounts Committee report concludes rail passengers suffered unacceptable levels of disruption in 2018 and that 2019 looks to be another difficult year for both passengers and the rail industry, with further significant timetable changes planned, increased amounts of maintenance work and large improvement projects rolling out.
A publication summarises the responses to the Office of Rail and Road's (ORR) consultation on changing its model connection contract, which sets out the rights and obligations of parties for the ongoing operation and maintenance (including renewal) of connections between railway networks. ORR consider it appropriate to amend the model connection contract so that CPI is used for new contracts, rather than RPI in the adjustment factor, as with track access contracts.
The ORR has published for consultation the statutory licence modification notice to mandate membership following its decision on proposals to modify passenger and station licences to mandate membership of the Alternative Dispute Resolution scheme to ensure that consumers are given long-term certainty of the ability to obtain a free and binding means of independent redress.
Consultation ends: 26 March 2019.
British and French rail regulatory bodies publish opinions on the 2020 Network Statement of Eurotunnel
The ORR has published its opinion on Eurotunnel consultation on its Network Statement for 2020. The statement will come into force in December 2019 and provides the technical, contractual and charging information necessary for an operator to run trains through the Channel Fixed Link.
Keith Williams, independent chair of the Williams Rail Review has set out the scale of the challenge facing both government and the industry and that the changes will not be easy. He also announced the criteria that the Rail Review will draw on to develop a new model for the UK rail network, and launched the next phase of the review's call for evidence to focus on them.
Progress on better rail deal for football fans
The DfT has reached an agreement with football authorities, British Transport Police (BTP) and the Rail Delivery Group (RDG), representing train companies and Network Rail, that will see the Premier League working with the industry to create a package of measures aimed at improving the railways for all users on match days.
Network Rail has announced the latest contract award for the delivery of track upgrade works in Central England. The contract includes track, points, and associated overhead lines and signalling, and is estimated to be worth £1.5bn over 10 years.
Network Rail and Innovate UK have announced that Costain Limited, Graffica Limited, PEAN Technologies Limited and Plume Rail Limited will share a £300,000 grant that will be put towards projects that develop and demonstrate tools to automatically plan rail infrastructure.
Road Network
Reinstating a road after street works: new edition of the code of practice
A consultation is seeking views on a new edition of the "Specification for the reinstatement of openings in highways", a statutory code of practice which sets out the standards that utility companies must adhere to when reinstating roads on completion of street works. Consultation ends: 6 May 2019.
The government will consult on options to ban older tyres from use on buses, coaches, heavy goods vehicles and mini-buses to help keep road users safe.
The government's response to the DfT consultation on E10 petrol, consumer protection and fuel pump labelling setting out how fuel labelling will be implemented both at fuel pumps at filling stations and in new vehicles.
The European Commission has adopted new rules focused on the deployment of Cooperative Intelligent Transport Systems on Europe's roads. The new technology will allow vehicles to "communicate"' with each other, the road infrastructure, and to other road users about dangerous situations, road works and the timing of traffic lights.
Space
Scotland's Innovation Minister Ivan McKee has said the space sector could be worth £4 billion by 2030.
Urban Transit
An ORR consultation seeking the views of tramway duty holders on its proposed approach to improving how the safety of Britain's tramways is regulated and supervised. Consultation ends: 24 March 2019.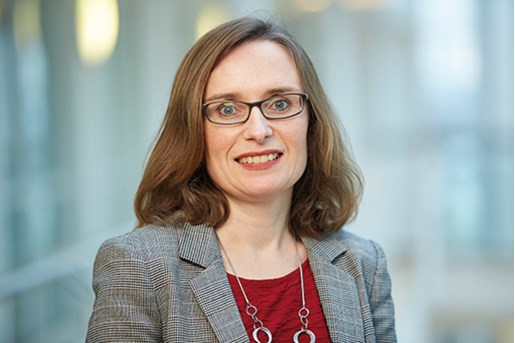 Anna Sweeney
Senior Knowledge Lawyer, Projects & Infrastructure Leeds
View profile