Explore this month's Transport Update for a snapshot of the major developments affecting the transport industry.
---
Air Quality
In the UK, air pollution is the highest environmental risk to human health, with road transport being the biggest contributor. Paul Minto, Partner at Addleshaw Goddard, considers the Ultra Low Emission Zone in London and whether lessons can be learned from recent developments in Singapore.
A Department for Transport (DfT) consultation is exploring consumer's understanding of carbon emissions, options to offset emissions from ticketed travel and if providers should offer voluntary carbon offsets. Consultation ends: 26 September 2019.
The National Assembly for Wales' Economy, Infrastructure and Skills Committee has launched an inquiry into the decarbonisation of transport and whether it is supporting the use of new technology. Consultation ends: 16 August 2019.
Aviation
The Civil Aviation Authority (CAA) has published its response to the Government consultation: Aviation 2050: the future of UK aviation.
Electric Vehicles
The DfT has announced that from 1 July 2019 all manufacturers must install an acoustic sound system in new types of quiet electric and hybrid electric vehicles when they are reversing or driving below 20 kilometres per hour to improve road safety.
Taxi drivers will be encouraged to buy environmentally friendly vehicles due to new legislation exempting them from the premium rate of vehicle excise duty. The move will push forward the Government's aspirations for net zero emissions by 2050 by reducing costs for taxi drivers and companies who buy zero-emission capable taxis instead of conventional petrol or diesel models.
A DfT and Office for Low Emissions Vehicle consultation is seeking views on proposals for regulations to ensure that electric vehicle chargepoints sold or installed in the UK have smart charging functionality included. Consultation ends: 7 October 2019.
The Government has said it wants to see all newly installed rapid and higher powered chargepoints provide debit or credit card payment by spring 2020.
In response to a written question asked by Stephen McPartland MP on whether there are plans to allow the use of electronic scooters on roads and cycle paths. The Secretary of State for Transport (Michael Ellis at the time), said that although it is currently illegal to use electric scooters on public roads and pavements, the Department recognises that people want to take advantage of the opportunities e-scooters can offer; and as part of a regulatory review they expect to carry out consultation in the autumn.
General News
A DfT policy paper summarising the progress a year on from the implementation of the Inclusive Transport Strategy and sets out its commitments achieved during the period.
This guidance produced by the Office for Product Safety and Standards (OPSS) assists infrastructure operators and statutory harbour authorities to comply with their statutory obligations.
Rail Network
This Order provides for Transport for Wales and Network Rail Infrastructure Ltd to enter into schemes for the transfer from Network Rail Infrastructure Ltd to Transport for Wales of certain statutory provisions and other rights and liabilities relating to the existing railways described in Schedule 1. In force: 2 August 2019.
Explanatory Note
Review of the Rail North Partnership's governance arrangements and their role in the May 2018 timetable disruption.
The DfTs draft conclusions on the periodic review of the station long-term charge for the HS1 International stations for control period 3. Consultation ends: 11 August 2019.
The Welsh Government has launched a consultation on plans for a Global Centre of Rail Excellence, to be located on the site of Nant Helen Open Cast Mine in Onllwyn. Consultation ends: 7 October 2019.
The Office of Rail and Road (ORR) has published its report on health and safety. The report highlights that whilst the UK's railway system is one of the safest in Europe, it also stresses that the rate of improvement shows signs of slowing.
The House of Commons Committee of Public Accounts Report has published a report on "Completing Crossrail". The report concludes that completion of the scheme is behind schedule, it is uncertain when the railway will be open and there have been failures around costs and attention to planning and programme integration. The Committee makes a number of recommendations including a request for progress reports to be made to the Committee every six months. Striking a balance between autonomy and oversight of its delivery bodies is found to be one of the main lessons from Crossrail.
A new Accessible Travel Policy (ATP) has been published by the ORR which sets out the commitments train and station operators must include in their policies for helping older and disabled people travel by rail.
Road Network
These Regulations have been made to revoke a retained EU Regulation and enact two minor enhancements to the Road Vehicles and Non-Road Mobile Machinery (Type-Approval) (Amendment) (EU Exit) Regulations 2019, SI 2019/648, in order to assist British SMEs with the transition that will be experienced during a No Deal EU Exit.
Explanatory Note
A Public Accounts Committee report looks at improving the South West road corridor and discusses a wider strategy for transport in the South West of England.
The DfT has published two reports evaluating whether changes to the management and operation of England's strategic road network, introduced in 2015, have been implemented as intended. The wave 2 report provides the most up-to-date picture of progress made so far and the wave 1 report contains early findings from the evaluation. Waves 3 and 4 will focus on whether the intended benefits from the reforms are being achieved.
A Department for Transport policy paper provides a road safety statement and two-year action plan addressing road safety issues focusing on young, rural and older road users as well as motorcyclists.
Shipping
This Order establishes, under s.22 of the Petroleum Act 1987, safety zones having a radius of 500 metres from the specified point around the 7 installations (which are subsea installations) specified in the Schedule to this Order stationed, or to be stationed, in waters to which s. 21(7) of that Act applies (these include territorial waters and waters in areas designated under s.1(7) of the Continental Shelf Act 1964). In force: In accordance with article 1(2).
Explanatory Note
The International Maritime Organization has explained in a briefing the requirements ships are expected to make to cut their sulphur oxide emissions from 1 January 2020.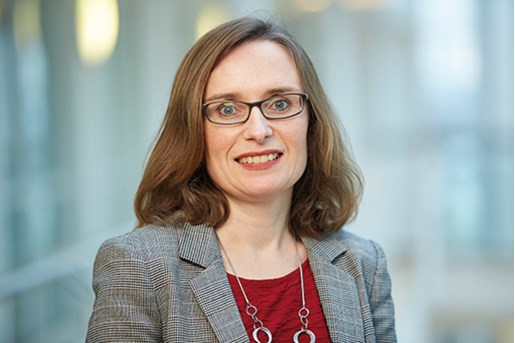 Anna Sweeney
Senior Knowledge Lawyer, Projects & Infrastructure Leeds
View profile