Welcome to our combined December/January Transport Update, bringing you links to the major developments relevant to the transport industry.
---
Air Quality
The first Low Emission Zone has come into effect in Glasgow city centre. Effective from 31 December 2018, the LEZ is being phased in and will only apply to local service buses to start with.
Autonomous Vehicles
A new cyber security standard has been published by the British Standards Institute.
Aviation
The Department for Transport is seeking feedback on its green paper which outlines proposals for a new aviation strategy. The strategy will set out the challenges and opportunities for aviation to 2050 and beyond and will emphasise the significance of aviation to the UK economy and regional growth.
Plans for the use of UK airspace up to 2040, including modernisation.
Eight projects have received Future of Aviation Security Solutions (FASS) Phase 2 funding worth £1.8 million to develop innovative solutions around aviation security.
The of State for Transport has written to the aviation industry regarding the UK's EU Exit.
The Aviation Minister, Liz Sugg has outlined a new charter for airlines and airports designed to enhance customer experience.
The CAA has issued new advice to airlines on re-routing. Airlines have been given six months to be clearer with passengers on their rights to be flown on other airlines when the flight they originally booked has been cancelled.
Brexit
The Department for Transport has responded to the European Commission 'no-deal' contingency action plan. On transport, it includes a proposal which would ensure the continuation of flights between the UK and the EU and one which would allow UK hauliers to continue to carry goods into the EU.
A guide for passengers on what may change for UK citizens travelling as passengers to EU after the UK leaves the EU.
A guide for passengers on travelling to or in the EU and EEA after the UK leaves the EU.
The Transport Secretary has announced an arrangement between UK and Canada guaranteeing vital routes will remain in place once the UK leaves the EU.
The Transport Secretary has announced the conclusion of a UK/US air services arrangement ahead of EU exit, safeguarding flights between the UK and the US after Brexit.
The Transport Secretary Chris Grayling has signed an agreement that ensures air services will continue operating between the UK and Switzerland after Brexit.
The government has entered into 3 contracts with ferry operators to provide additional ferry capacity and services into the UK as part of no deal EU Exit contingency planning.
In force: Brings into operation ss.6-8 of the 2018 Act on 1 January 2019.
In force: On exit day
In force: 1 February 2019
In force: On exit day
In force: In accordance with reg.2.
In force: On exit day
In force: On exit day
In force: In accordance with reg.1.
Buses
Combined authority considers bus byelaws
The West Midlands Combined Authority is said to be considering a plan to use new powers for tackling anti-social behaviour on buses in the region by introducing the first set of bus byelaws in the UK.
Drones
Amendments to the Air Navigation Order 2016 (the ANO 2016) mean anyone with a contract for drone services should review their current contracts.
A statement on further action the government is taking on the use of drones.
New legislation will give police officers the power to land drones, search premises and seize drones and will require users to produce the proper documentation.
Electric Vehicles
The Department for Transport has announced that all government funded home chargepoints for electric vehicles must use innovative 'smart' technology from July 2019.
HS2
The Department for Transport has published a development agreement that governs the relationship between the Secretary of State for Transport and HS2 Ltd. It sets out: HS2 Ltd's role in developing, building and operating the new high speed railway and the Department for Transport's role as sponsor and funder.
The Transport Secretary and Mayor of London have accepted the resignation of Sir Terry Morgan as Chairman of Crossrail Ltd and HS2 Ltd.
Local Transport
A funding competition has opened until 8 February 2019 focused on opening up local authority parking and traffic management data.
Preston and Bournemouth are to join 10 other cities shortlisted for the Transforming Cities Fund which will support the development and creation of new innovative public transport schemes developed to improve journeys and tackle congestion.
Rail Network
This is the latest in a series of articles we have written on the periodic review process (PR18).
An ORR consultation proposes changes to Network Rail's network licence, including restructuring the existing obligations within the network licence and introducing a number of new obligations for the start of control period 6. Consultation ends: 31 January 2019
The ORR has now published its response along with a draft licence modification following a consultation proposing to modify passenger and station licences to mandate membership of the ADR scheme to ensure that consumers are given certainty of the ability to obtain a free and binding means of independent redress. Consultation ends: 22 January 2019.
An Office of Rail and Road (ORR) consultation seeking views on the proposed changes to the Risk Management Maturity Model (RM3). Consultation ends: 31 January 2019.
A new rail card that extends half-price child rail fares to 16 and 17 year olds has been announced by Transport Secretary Chris Grayling. The new 16 & 17 Railcard will be launched this coming September 2019.
Following the publication of the Donovan Report, the ORR and Network Rail have undertaken an Independent Reporter review focused on the progress of the Donovan Recommendations and an assessment of overall progress in addressing performance.
Details the findings from a market sounding on the Western Rail Link to Heathrow which explored third party investment and contracting participation.
Market sounding exploring options to create, with private sector involvement, a Southern Rail Link to Heathrow.
Northern passengers are now eligible for extended compensation on journeys delayed by 15 minutes or more, Rail Minister Andrew Jones has announced.
The government, the Mayor of London and Transport for London (TfL) have confirmed a financing package to deliver the final stages of the Crossrail project and open the Elizabeth line to passengers.
Considers the strategic and economic cases for the Western Section Phase 2 project of East West Rail.
The ORR, chaired by Stephen Glaister has published its recommendations for preventing a repeat of the May 2018 rail timetable failure, alongside a draft Final Order.
The Department for Transport has announced a new sector deal that aims to develop new, digital capabilities to support the railway in becoming an even stronger driver of economic growth and opportunity.
Keith Williams, independent chair of the Rail Review is inviting evidence from a wide range of stakeholders to help inform a transformation of the rail industry to benefit passengers and support a stronger, fairer economy.
A 2018 rail factsheet providing an overview of key statistics on National Rail in Great Britain.
An ORR consultation seeking to finalise three remaining implementation issues regarding levying infrastructure cost charges on open access services. Consultation ends: 14 January 2019.
Road Network
Notes that it plans to go ahead with changes including: amendments to the criteria for defining the network of roads that will be eligible for MRN funding; refinement of role of Highways England in supporting this programme of work; and greater flexibility in the application of the financial thresholds.
Guidance and pro-formas for developing and submitting investment proposals for local roads.
Minor amendments are need to both the Road Works (Qualifications of Operative and Supervisors (Scotland) Regulations 2017 and the Scottish Road Works Register (Prescribed Fees) Regulations 2017. This consultation seeks views on both proposed amendments.
Consultation ends: 8 March 2019.
Scotland
A Scottish Environment Protection Agency consultation proposing a sector plan for strategic transport and utilities infrastructure. Consultation ends: 15 February 2019.
A Scottish Government consultation seeks comments on the Transportation Noise Action Plan (TNAP) 2019-2023 relating to areas outwith the agglomerations. Consultation ends:16 January 2019.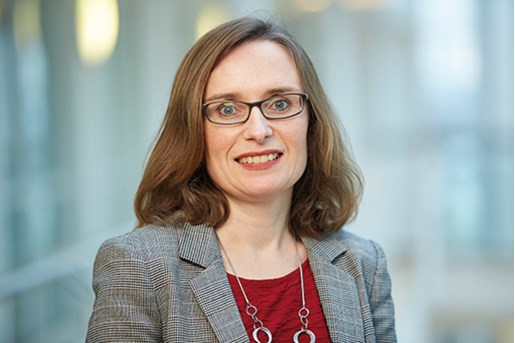 Anna Sweeney
Senior Knowledge Lawyer, Projects & Infrastructure Leeds
View profile