Increase in attacks on shop workers and vicarious liability
---
More than 42,000 assaults or threats were recorded in the retail industry in 2018. A more worrying figure was revealed by the Home Office Commercial Victimisation Survey (CVS) which estimated that there were 8.1 million crimes against the wholesale and retail sector in the last 12 months. Both the personal and business effects of these incidents can be profound. Where members of staff are involved in a violent incident and are absent from work as a result, a business loses members of the team with vital skills. Often retailers will need to retrain or recruit other staff in the interim. Helen Dickinson, the chief executive of the British Retail Consortium, has commented that violence against retail employees is one of the biggest challenges faced by the retail and consumer sector. Consequently, the Government ran a consultation earlier this year seeking views of organisations and individuals directly affected by violence in the retail sector.
Consultation – what now?
The Government's consultation ran from 5 April 2019 to 28 June 2019. The consultation was welcomed by major retailers who in unison, penned a letter to the Home Secretary, the Lord Chancellor and the Minister for Crime, Safeguarding and Vulnerability. The letter highlighted key statistics, descriptions of how workers are being threatened with weapons, particularly knives - a theme synonymous with the increase in knife crime across the country. A key reason cited for the increase in violence is due to staff enforcing age restriction policies or refusing to serve intoxicated customers.
Retailers have recommended tougher sentences for those who attack shop workers, and a change to the out of court penalties such as Fixed Penalty Notices which retailers argue are failing to have any impact on reoffending. There has also been a call for a full review into the response of police forces to incidents of violence in the retail sector.
The consultation is currently being analysed with feedback and outcomes to be released in due course. Retailers are advocating for harsher penalties in response to violent attacks towards staff. The current penalties have clearly not served as enough of a deterrent resulting in repeat offences, usually carried out by the same perpetrators. It has also been recommended that offenders are sentenced in the same way as someone who attacks an emergency services worker. Last year the maximum prison sentence for someone assaulting an emergency services staff increased from six to twelve months.
It is hoped that harsher sentences for offenders will serve as a deterrent and in turn reduce overall violence towards retail staff.
Vicarious liability – changes for Retailers to consider
Other issues for retailers to consider include vicarious liability, where legal trends are in the opposite direction. Historically employers were only liable for employees' actions where these were closely connected to their employment, and were not liable where an employee went on a "frolic" of his own. Recent caselaw (such as the case of Mohamud v WM Morrison Supermarkets plc) however have expanded the scope of an employer's liability.
In that case an employer at a petrol station racially abused and then pursued and assaulted a customer, despite his supervisor trying to stop him. The Supreme Court confirmed that the employer was liable, despite his actions clearly being contrary to the purpose for which he was employed. A good contrast might be with a bouncer, whose employment might include physical interventions with customers, and a petrol station attendant, who would never be ordinarily expected to be involved in such physical interventions.
The scope has also been extended in relation to who is, potentially, an employee, in Various Claimants v Barclays Bank PLC the bank were liable for historic sexual assaults committed by a doctor contracted to examine prospective patients. This was because the relationship was "akin to employment" despite the doctor being an independent contractor, and because there was a close connection between his "employment" (i.e. to examine patients) and the assaults.
This context makes managing the risks of retail violence even more difficult. For example the use of third party security does not necessarily absolve an employer of the possibility of being vicariously liable, and even explicit rules prohibiting violent acts cannot ensure that liability will not arise. In practice insurers are likely to deal with any civil claims however the above risks coupled with levels of retail violence mean that retailers are likely to face increasing premiums, negative publicity, and will find that managing the risks of retail violence potentially exposes them to greater and unforeseen costs. It is also increasingly difficult to reconcile the duties in regulatory health and safety law (to protect the health and safety of staff and third parties so far as is reasonably practicable) with the broader standard applied to civil vicarious liability in which staff who explicitly disobey instructions and carry out assaults are deemed to do so in the course of their employment.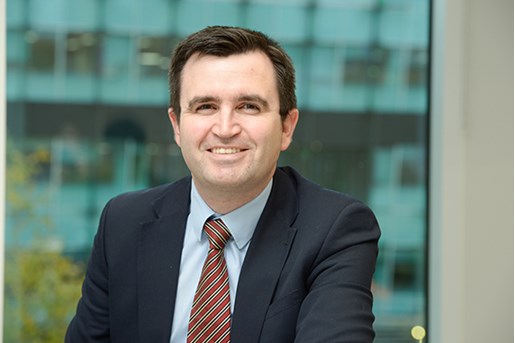 Adrian Mansbridge
Legal Director, Global Investigations
Leeds, UK
View profile