The Pensions Regulator (TPR) has published its annual funding statement for defined benefit (DB) pension schemes.
---
The statement is particularly relevant to schemes with valuation dates between 22 September 2018 and 21 September 2019. In an effort to be clearer about how its expectations will vary according to the circumstances of the scheme, TPR breaks down the different potential scenarios into more different categories than has previously been the case. In particular, as the majority of defined benefit schemes are closed to new members, TPR puts greater emphasis on scheme maturity as an issue which is relevant to funding and investment considerations.
Long-term funding targets
TPR expects all schemes to set a long-term funding target (LTFT) consistent with how the trustees and employers expect to deliver the scheme's ultimate objective of paying the promised benefits. For example, where a scheme is closed to new members, the statement indicates that TPR expects trustees' long-term goal to be to get the scheme to a position where it is less dependent on the employer for funding and has a high degree of resilience to investment risk. Typically, the LTFT will look beyond becoming fully funded on a "technical provisions" basis. TPR expects trustees to be able to evidence that their shorter term investment and funding target are aligned to the LTFT.
Recovery plan length
TPR says that its data indicates the median recovery plan length to be seven years. TPR therefore takes the view that schemes with strong employer covenants should generally have recovery plan lengths which are significantly shorter than this. TPR plans to engage with a number of schemes ahead of their 2019 valuations where it considers their existing recovery plans to be unacceptably long, and this engagement will cover schemes with the whole spectrum of covenant strengths.
Dividends and other "covenant leakage"
TPR remains concerned about employers increasing dividend payments while pension scheme contribution levels remain static despite the scheme being in deficit. Its statement sets out the following key principles:
where dividends and other shareholder distributions exceed deficit recovery contributions (DRCs), TPR expects a strong funding target and that recovery plans will be relatively short;
if the employer is "tending to weak" or weak, TPR expects DRCs to be larger than shareholder distributions unless the recovery plan is short and the funding target is strong; and
if the employer is weak and unable to support the scheme, TPR expects the payment of shareholder distributions to have ceased.
TPR is also concerned about other forms of "covenant leakage" (ie value leaving the scheme employer) which may be occurring in preference to higher DRCs and shorter recovery plans for schemes.
Key risks and actions
The statement contains tables listing the key risks employers and trustees should focus on, and the actions TPR expects them to take. For this purpose, the statement sets out five broad categories based on strength of employer covenant and scheme "technical provisions". To emphasise the additional issues posed by scheme maturity, each category is then sub-divided into two categories according to whether or not the scheme is a relatively mature scheme.
Some points of particular note are:
If the employer covenant is strong, extending recovery plan end dates to make good any negative investment returns is unlikely to be acceptable. Where there is a strong employer, but a high level of "covenant leakage", proportionately increased deficit recovery contributions and/or shorter recovery plans should be the norm.
If there is a weaker employer with limited affordability, the Regulator will expect the trustees to consider obtaining independent covenant advice and to be able to justify any decision not to do so.
Where there is a weak employer unable to provide support, trustees should focus on mitigation of further covenant weakening, including cessation of dividend payments. They should consider the appointment of a professional trustee with experience of stressed schemes, especially if the employer is already distressed even without the pension scheme. Trustees should monitor transfer value activity and be prepared to justify any decision not to reduce transfer values for underfunding.
Late valuations
The Regulator expects all trustees to start their valuations in good time and to follow a project plan that leaves sufficient time for advice, analysis and robust negotiation with the employer. However, it says trustees should not agree an inappropriate valuation and funding plan merely because the deadline is imminent or has been missed, and they should contact the Regulator if they are being pushed to do so by an employer or third party.
Our thoughts
In the wake of BHS's insolvency, the Regulator was criticised by a parliamentary select committee for being too slow to use the powers at its disposal, allowing dividend payments to be prioritised over making good pension scheme deficits. The Regulator says that in future it intends to be "clearer in our expectations, quicker to respond and tougher where we need to be" and to engage with a larger proportion of the schemes which it regulates. When entering into scheme funding negotiations, employers and trustees need to be aware that their funding negotiations are more likely to attract Regulator scrutiny, with particular focus on whether employer dividend payments are being prioritised over funding the scheme and whether scheme recovery plans are longer than they need to be.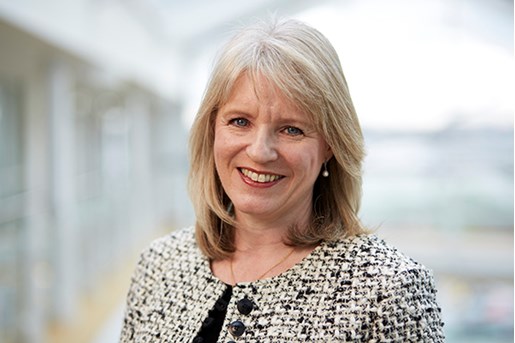 Rachel Rawnsley
Partner, Head of Pensions
United Kingdom
View profile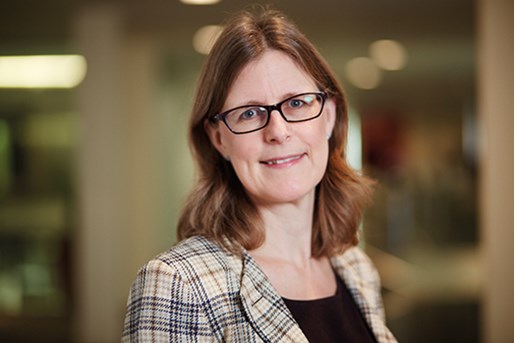 Catherine McAllister
Partner, Pensions
United Kingdom
View profile