Law firm Linklaters has succeeded in obtaining an injunction against a former employee who threatened to share with the media confidential information obtained through his employment.
---
Frank Mellish was Linklaters' former Director of Business Development and Marketing. Mr Mellish's employment had been terminated in early 2019. After he had received his final termination payment, he emailed Linklaters' senior partner and managing partner to express his dissatisfaction. In the email, he stated that he intended to share externally [his] impressions of the current culture of Linklaters" and the "ongoing struggle Linklaters has with women in the workplace".
Linklaters sought an injunction to prevent Mr Mellish from disclosing confidential information.
To obtain an injunction for breach of confidence, the applicant must establish that (a) the information has the necessary quality of confidence; (b) the information has been acquired by the defendant in circumstances importing an obligation of confidence; and (c) the respondent threatens or intends to misuse the information.
The judge in this case summarised the threshold conditions that must be satisfied: first and foremost, the court must be satisfied that there is a threat or risk that, if not restrained, the respondent will publish the information.
The judge in this case was satisfied that these requirements had each been met and at a hearing in February Linklaters was granted an interim injunction. Mr Mellish was not present or represented at the hearing. He did not submit any evidence or written representations.
Injunction without defendant present
The judgment provides useful guidance on those seeking injunctions to prevent disclosure of confidential information, particularly in cases where the respondent is not present.
The judge noted that the Court is always wary of granting injunctions against absent parties, particularly where such an injunction would limit the right to free speech protected by Article 10 of the European Convention on Human Rights. He noted that section 12(2) of the Human Rights Act 1998 prohibits the Court from granting such injunctions unless it is satisfied that either (a) the applicant has taken all steps to notify the respondent; or (b) there are compelling reasons why the respondent should not be notified. The judge was satisfied that in this case all reasonable steps had been taken to notify Mr Mellish.
The judgment also provides a reminder that an applicant seeking an injunction against absent respondents owes the Court a duty to make full and frank disclosure of any matters that are material to the decision the Court is being asked to make. The judge in this case was satisfied that Linklaters had fulfilled this duty.
Linklaters LLP and Linklaters Business Services v Frank Mellish [2019] EWHC 177(QB)
Co-author
Immanuel Akale
Email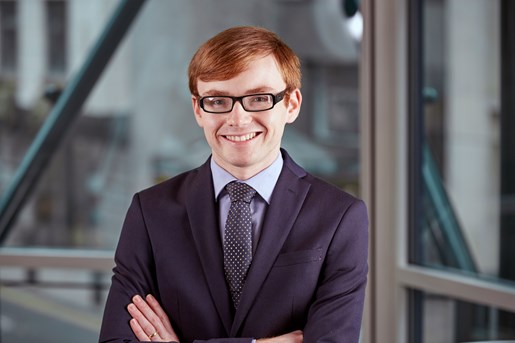 Neil O'Sullivan
Associate, Commercial Disputes London, UK
View profile