Criminal proceedings brought against shop owner for selling counterfeit merchandise
Clear infringement of copyright by selling infringing goods to the public
But what about counterfeit goods held in storage facilities prior to being offered for sale to the public?
What's it about?
Mr Syed ran a retail shop in Stockholm where he sold clothes and accessories with rock music motifs. He also stored those items in two separate warehouses (one next to the shop, one elsewhere in Sweden) before putting them in his shop, which he re-stocked regularly. The Swedish authorities brought criminal proceedings against Mr Syed for trade mark and copyright infringement.
EU copyright laws, specifically the Information Society Directive, give authors the exclusive right to authorise or prohibit any form of distribution of their copyright works to the public by sale or otherwise (Article 3, Directive 2001/29). Clearly, therefore, when Mr Syed sold counterfeit merchandise in his shop he was breaching copyright laws. But what about stock being held by Mr Syed in his warehouse prior to being moved to his shop?
Why does it matter?
The Swedish court referred this point to the CJEU, asking specifically: when goods bearing protected motifs are unlawfully offered for sale in a shop, can there also be an infringement of the author's exclusive right of distribution as regards goods with identical motifs, which are held in storage by the person offering the goods for sale? Does it matter whether the storage facility is adjacent to the shop?
EU case law had previously decided that "distribution to the public" is characterised by a series of acts from the conclusion of a contract of sale to providing the relevant goods to the public, and that a trader is responsible for all acts which give rise to that distribution.
Accordingly, in this case the CJEU held that Mr Syed (by storing the goods in a warehouse) had carried out an act prior to the actual sale of items protected by copyright. Crucially, in this case, it was established that all of the items in the storage facility were destined for sale in Mr Syed's shop. The CJEU also noted that the distance between the storage facility and the shop was not in itself decisive.
Now what?
This decision will be welcomed by rights holders. However, it was crucial to this decision that all of the goods held in Mr Syed's storage facility were intended for sale in his shop. Where there is any ambiguity about the intended destination of any of the goods being stored, then it will be a different matter.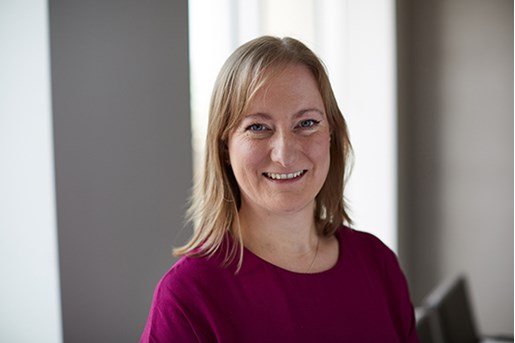 Katie Kinloch
Principal Knowledge Lawyer, Commercial Services
United Kingdom
View profile