Latest chapter in the long-running saga between Unwired Planet and Huawei
Appeal by Huawei against High Court decision concerning a FRAND licence
Further clarification on licensing fee setting and territorial reach of FRAND licences
What's it about?
This Court of Appeal ruling follows a series of proceedings between Unwired Planet International Limited (Unwired) and Huawei Technologies Co Limited (Huawei) concerning several patents in Unwired's portfolio which are considered Standard Essential Patents (SEPs) to various telecommunications standards. A patent being declared an SEP means that the technology within that patent is required for someone making a product that needs to comply with the relevant regulatory standard.
In a previous judgment, the High Court had held that Unwired was entitled to a global licence to use the SEPs and also specified an appropriate licence fee and that this licence should be on terms which are fair, reasonable and non-discriminatory (FRAND).
Please note that we discussed the background to SEPs and FRAND and the original 2017 judgments in our Autumn 2017 IP Brief.
Huawei appealed on the following three grounds:
A FRAND licence should be limited territorially:

Huawei argued that the imposition of a global licence on terms set by a national court based on a national finding of infringement, was wrong in principle and could not be FRAND.

The assessment of the non-discriminatory element of FRAND

: Huawei argued that it ought to have been offered the same lower rates as those reflected in the licence granted by Unwired to Samsung (a defendant, alongside Google, at an earlier stage of proceedings, since settled) because the non-discrimination limb of FRAND prohibited a SEP owner from charging similarly situated licensees substantially different royalty rates for the same SEPs.

Unwired's approach amounted to an abuse of a dominant position:

Huawei argued that Unwired had brought proceedings against Huawei prematurely (i.e., without giving any notice of which SEPs were said to be infringed or why, and without having made any licensing offer). Huawei contended that the High Court was wrong to reject Huawei's assertion that this was an abuse of a dominant position under Article 102 TFEU.
Why does it matter?
The Court of Appeal dismissed the appeal and stated that (1) a global licence with differing terms to other similar licences may be FRAND, when taking into account all of the circumstances; (2) whilst Huawei and Samsung were similarly situated in the market and had equivalent licences, the licence on offer was on non-discriminatory terms and a SEP owner is entitled to ask for a royalty rate lower than any benchmark rate; and (3) Unwired was in a dominant position in the market, but had not abused that dominant position, as correctly ruled by the High Court.
A sense of balance permeates the decision. As the Court stated: "Just as implementers need protection, so too do the SEP owners." SEP owners should not be permitted to extract unjust licence terms from standards' implementers, although the Court countered that SEP owners need to be fairly rewarded for R&D costs and their involvement in the standardisation process, as well as adequately protected from abuse of their innovations.
However, balance needs to be complemented with practicality and efficiency, tipping the scales in favour of SEP owners. It would, the Court found, be unnecessarily expensive and time consuming for a SEP owner to negotiate a licence of its patents (and enforce them through litigation) on a country by country basis. The Court of Appeal agreed with the High Court's assessment that the size and multinational basis of both parties meant that anything other than an international licence would offend the global certainty required in such licensing arrangements.
In essence, licensees should be prepared to negotiate early with SEP owners, whilst acknowledging that their economic positions will be different on a case by case basis.
Now what?
The Supreme Court has granted permission to appeal, so the saga rolls on.
Unwired Planet International Ltd & Anor v Huawei Technologies Co Ltd & Anor [2018] EWCA Civ 2344 (23 October 2018)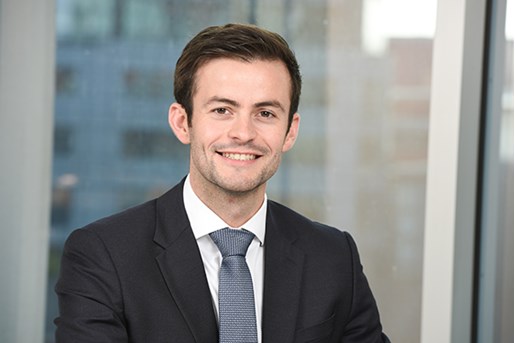 Nick Dyson
Associate, Commercial Services
Manchester, United Kingdom
View profile