This article is an introduction to the change in policy direction towards competition in the provision of fibre networks where this is achievable. Future articles will go into more depth on specific policy aspects.
---
What is full fibre broadband and why do we need it?
The UK needs more fibre networks. We lag behind other countries and are heavily reliant on BT's Openreach infrastructure, including in still many cases copper wires from the street cabinet to the premises. Only around 7% of UK properties have full fibre optic cables running all the way into the house. The rest are either ADSL broadband (copper lines between the telephone exchange and the street cabinet and then between the street cabinet and the premises; or FTTC (fibre to the cabinet: fibre optic lines between the telephone exchange and the street cabinet then copper lines between the street cabinet and the premises). These will not support the high broadband speeds needed for Netflix, smart appliances and even autonomous vehicles (each autonomous vehicle equates to 2,666 internet users). We are moving towards the age of the Internet of Things when there will be more internet-connected devices than people. Full fibre broadband is also needed to support the 5G rollout.
The UK Government has also set a target of 15 million premises to receive full-fibre broadband by 2025. The Government believes private investment should be able to deliver FTTP (fibre to the premises) connections to 90% of premises with the support of policy reforms and targeted regulatory intervention where required.
Regulatory context
Telecoms (of which fibre networks form part) are regulated by Ofcom. Ofcom carries out market reviews every 3 years and if one entity has significant market power, Ofcom regulates what they can charge.
BT (formerly British Telecom, whose business includes the national public telephone network) continues to have significant market power in the UK through the infrastructure which it inherited when the government privatised the service. In 2017 it legally segregated its network arm into Openreach, a separate company.
Ofcom wanted to promote investment and competition to deliver better broadband so introduced regulation to give Openreach's competitors unrestricted access to Openreach's ducts and poles infrastructure. This is because otherwise Openreach has an advantage as the network is already there: having to build from scratch is cost-prohibitive.
There are other infrastructure providers apart from BT/Openreach:
Virgin Media through its Project Lightning is continuing to expand its fibre network and aims to reach a further four million premises by 2020, half of which will be connected using full-fibre.
CityFibre and Vodafone have partnered to roll out full-fibre to one million homes in 12 cities by 2020 – and possibly as many as five million homes by 2025.
Hyperoptic has over 350,000 premises connected to its fibre network and further plans to cover two million urban homes by 2022 and five million by 2025.
TalkTalk has announced plans to roll out full-fibre to three million premises, in partnership with Infracapital.
Gigaclear's network reaches 60,000 premises in rural areas and it plans to expand to 150,000 premises by 2020.
Current regulation of fibre networks
Broadband and fixed telephone services typically rely upon a fixed connection between the local telephony exchange to a home or business premises. Ofcom carried out a review of the regulation of the wholesale local access (WLA) market for services that use this fixed connection and published its statement in March 2018. The Wholesale Local Access Market Review is in place until 2021. It covers:
An analysis of the wholesale local access market and Ofcom's decisions to impose a number of controls on BT Openreach (Volume 1)
The detail of the charge controls Ofcom is imposing on BT's MPF (Metallic Path Facility) local loop unbundling and 'up to 40 Mbit/s' wholesale services (Volume 2)
Details of the physical infrastructure access (PIA) solution Ofcom is imposing on BT Openreach giving duct and pole access (DPA) (Volume 3).
The Physical Infrastructure Access (PIA) solution Final statement (following EC approval) was published on 28 June 2019. The remedies apply from 28 July 2019 until April 2021 and the key ones are:
BT Openreach must allow other telecoms providers unrestricted access to deploy their own networks in its underground ducts and chambers or overhead on its telegraph poles;
replacing the current PIA usage restriction to allow 'mixed usage' i.e. telecoms providers can deploy local access networks offering both broadband and non-broadband services;
introducing access on equivalent terms – BT Openreach is subject to a 'no undue discrimination' condition, requiring strict equivalence in respect of all processes and sub-products that contribute to the supply and consumption of duct access;
telecoms providers must be provided with integrated access to digital maps with BT Openreach's duct and pole network records, including detailed location information and the extent of spare capacity;
BT Openreach is required to publish a Reference Offer, setting out how operational processes (e.g. ordering PIA, clearing blocked ducts) will work, together with relevant terms and conditions including service level agreements and guarantees;
the introduction of a cap on PIA rental charges which results in significant reductions compared to current rental charges; and
costs associated with making the existing infrastructure ready for use will be recovered from all users of the infrastructure, up to a limit of £4,750 per kilometre, with other ancillary charges required to be cost-based.
Future regulation
Ofcom's approach to future regulation is set out in its strategic policy position published 24 July 2018, Regulatory certainty to support investment in full-fibre broadband.
Ofcom's strategy is to secure full-fibre investment by promoting network-based competition. It wants to regulate business and residential markets together from 2021, extend the duration of market reviews from 3 to 5 years and have different regulatory approaches in different parts of the country (depending on the level of competition in networks).
Ofcom are consulting on a single holistic residential business and telecoms market review. A full consultation will open in December 2019 but there has just been an initial consultation: Promoting competition and investment in fibre networks – Initial proposals – Approach to remedies. This sets out Ofcom's initial views on regulatory measures for the wholesale fixed telecoms markets from 2021. The consultation closed on 7 June 2019 and Ofcom will set out full details of its regulatory proposals, alongside market analysis and SMP finding, in December 2019.
The consultation proposes different levels of regulation for different areas:
For competitive areas (where there are a number of alternative fibre networks), there will be no regulation.
In potentially competitive areas (where non-BT fibre networks are being built or there are reasonable prospects of them being built), Ofcom will incentivise investment but protect consumers by imposing the following proposed remedies:

BT Openreach must provide network access
Price controls for broadband access up to 40Mbit/s down and 10Mbit/s up (continuing current price controls)
BT Openreach must provide network access to leased lines on request, with their charges regulated (continuing current price controls)
No regulation of dark fibre as Ofcom wants to encourage competition in networks upstream of dark fibre, in key areas, known as that "potentially competitive" areas – see map.

In non-competitive areas (around 30% of the country – see map), the solutions will focus on BT's investment, whilst acknowledging the need to balance protecting consumers and preserving BT's incentives to invest in fibre networks:

a version of the "regulatory asset base" approach – allowing BT to recover the "efficient costs" of investing in fibre networks
BT Openreach must provide network access
Rather than using BT Openreach's leased lines, BT Openreach must provide access to its dark fibre: shifting the focus of regulation from active leased line products to dark fibre.
Copper switch-off
Regulation will gradually transfer from BT Openreach's copper network to its fibre network as copper switch-off occurs. There will be a slightly higher charge for 40/10 service over fibre rather than copper, to reflect that fibre has a slightly higher and more stable speed, fewer faults, and more cost-savings for access seekers.
In the longer term, Ofcom wants to encourage BT and other operators (and their customers) to switch from copper to fibre networks. The general network access obligation currently requires BT Openreach to provide network access on reasonable request and on fair and reasonable terms, conditions and charges; but Ofcom proposes to modify this so that it does not apply to the development of new access services where they would be based on legacy copper assets.
Legislative backing
The Government is keen to achieve nationwide gigabit capable broadband coverage as soon as possible. The Queen's Speech announced a new Telecoms Infrastructure (Leasehold Property) Bill which will make it easier for telecoms companies to obtain interim rights under the Electronic Communications Code to install digital infrastructure when landlords ignore repeated requests for access; as well as ensuring all new homes are built with reliable and fast internet speeds by amending the Building Act 1984.
Comment
These are exciting times for broadband infrastructure as the pace of the dismantling of BT's legacy monopoly accelerates, enabling newer providers to gain market share in a sector which, with Government and regulatory backing, is set to grow over the next few years. The recent pledge by Chancellor Sajid Javid of £5 billion to support the rollout of gigabit-capable broadband in the hardest to reach 20% of the country shows that the Government sees this as a priority. We expect more detail in the National Infrastructure Strategy later this year.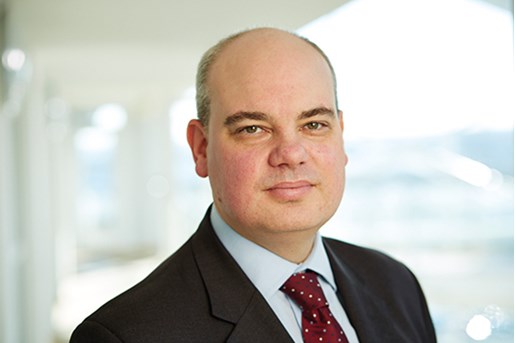 Paul Hirst
Partner, Global Infrastructure and Co-head of Transport
United Kingdom
View profile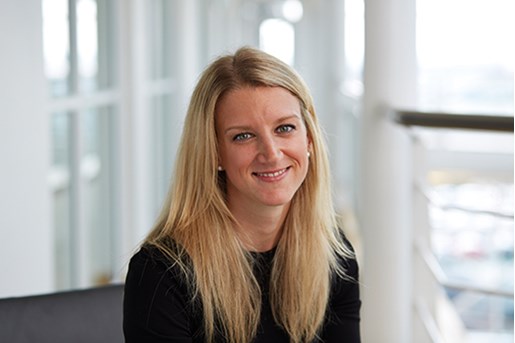 Alex Clayton
Managing Associate, Infrastructure, Projects and Energy Leeds
View profile