Welcome to the May edition of Up to Date. Read on for a roundup of the latest news and developments in relation to employment and immigration.
---
Employers must record daily working hours for all workers
The ECJ has ruled that Member States must require employers to have a system in place to measure the daily working time of all workers. Importantly, this system must go beyond merely recording overtime hours or drawing upon other sources of information which could be pieced together to identify daily working hours. The system of recording daily hours must be objective, reliable and accessible (CCOO v Deutsche Bank).
Click here to read the full article
It is not discriminatory to pay shared parental pay at a lower rate than maternity pay
In a reassuring decision for employers, the Court of Appeal has held that it is not discriminatory to pay enhanced maternity pay to women on maternity leave and statutory shared parental pay to men on shared parental leave (Capita Customer Management Ltd v Ali and Chief Constable of Leicestershire Police v Hextall [2018] EWCA)
Click here to read the full article
International employment law disputes: where should defendants be sued?
Two recent decisions have shed light on the tricky issue of where proceedings should be brought in international employment law disputes. In Ravisy v (1) Simmons & Simmons LLP (2) Mr C Taylor the EAT considered whether multiple defendants to different actions who were located in different jurisdictions could be sued in the Employment Tribunal in the UK. In Bosworth and anor v Arcadia Petroleum Ltd and others the ECJ considered whether two directors were truly engaged under "individual employment contracts" requiring them to be sued in their country of domicile, rather than the English Courts where proceedings had been issued.
Click here to read the full article
Immigration up-to-date
"Deal" or "No-Deal" – How might the current uncertain political landscape in the UK affect the immigration position of EEA migrants?
Please click here to read the full article
Refusing an overseas posting for a disabled employee due to medical issues was not disability discrimination
The Court of Appeal has held that an employer did not discriminate in withdrawing an offer to post a disabled employee overseas following a medical assessment which found the employee fit in terms of UK occupational health law, but at high risk of needing emergency medical assistance if assigned overseas (Owen v AMEC Foster Wheeler Energy Ltd and anor [2019] EWCA)
Click here to read full article
Directors can be personally liable for inducing a company to breach an employment contract
The High Court has confirmed that directors of a company can be personally liable for inducing the company to breach an employment contract if they are not acting in good faith in relation to their duties towards that company (Antuzis and others v DJ Houghton Catching Services Ltd [2019] EWHC)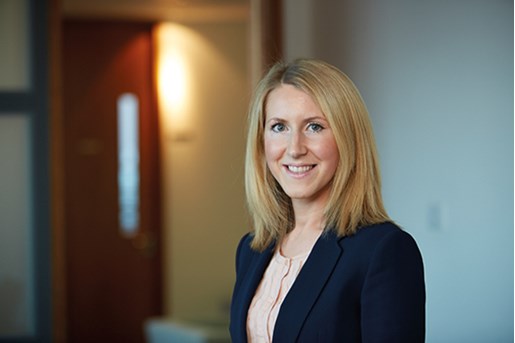 Helen Almond
Senior Knowledge Lawyer, Employment & Incentives
Manchester, UK
View profile