Welcome to the March edition of Up to Date. Read on for a roundup of the latest news and developments in relation to employment and immigration.
---
Are you ready? Employment law changes coming into force in April 2019
In amongst Brexit-related uncertainty and dodging Spring showers, we round-up the main changes to employment law due to take effect in April 2019 in our 'at-a-glance' table.
Employer fixed with knowledge of disability after employee had been off sick with depression for four months
An employer was fixed with constructive knowledge of an employee's disability after she had been off sick for four months with reactive depression. The employee's depression had been triggered by events which were the subject of an ongoing grievance investigation. Although the employer could not be criticised for not seeking expert advice when the employee first went off sick, once the grievance process had stalled it should have done so.
Click here to read the full article
Consultation on the use of confidentiality clauses in employment contracts and settlement agreements
The Government has published a consultation on proposed measures to prevent the misuse of confidentiality clauses in connection with workplace harassment or discrimination. The consultation proposes a number of changes to how such clauses are used in employment contracts and settlement agreements in England, Wales and Scotland. The consultation closes on 29 April 2019.
Click here to read the full article
Gender Pay Gap Reporting: (1) Lessons from Year 1; and (2) Producing an effective report and action plan for Year 2
With the publication date for the second round of gender pay gap reports fast approaching, it's a good time for employers to reflect on the first year of gender pay gap reporting, whilst focusing on finalising their reports and actions plan for the year ahead.
Click here to read the full article
TUPE: Dismissal based upon a poor working relationship was TUPE related
In Hare Wines Ltd v Kaur, the Court of Appeal (CA) held that a dismissal which occurred two days before a TUPE transfer, was TUPE related. Whilst a poor relationship had subsisted for some time between the employee and the director of the transferee company, it was the impending transfer that had triggered the decision to dismiss, and, therefore, the transfer was still the sole or principal reason for dismissal.
Click here to read the full article
Automatically unfair dismissal: Asserting a statutory right requires an allegation that an infringement has taken place, not that it will take place in the future
The EAT has held that a claimant bringing a claim for automatic unfair dismissal for asserting a statutory right must be able to show that they made an allegation that there had been an infringement of a statutory right, not that their employer may, or would, or threatened to or intended to infringe such a right (Spaceman v ISS Mediclean, UKEAT/0142/18/JOJ)
Click here to read the full article
Immigration update: What does the Brexit extension mean for immigration?
In this briefing our Immigration team provides an update on the EU Settlement Scheme following the recent Brexit extension and details of the Statement of Changes to the Immigration Rules which contain changes to the visas that will be available under Tier 1 of the points-based system
Click here to read the full article
Working Time: Employers must keep records of daily actual hours worked to comply with the Working Time Directive
The Advocate General of the European Court of Justice has issued an Opinion that Member States must require employers to have systems in place to record the actual number of hours worked each day for full-time workers who have not expressly agreed, individually or collectively, to work overtime (CCOO v Deutsche Bank SAE, Case C-55/18)
Click here to read the full article
Fair Working: The Scottish Government has pledged that Scotland will be a world-leading Fair Work Nation by 2025
In the newly published 'Fair Work Action Plan', the Scottish Government sets out their ambition to make Scotland the best country in which to live, work, invest and do business in, whilst at the same time prioritising fair working practices and protection for workers. Whilst employment law is reserved to the UK Government, the Scottish Government has pledged to do all that they can to promote fair working practices in Scotland and encourage investment from overseas to try and mitigate the impact of Brexit on Scotland's workforce.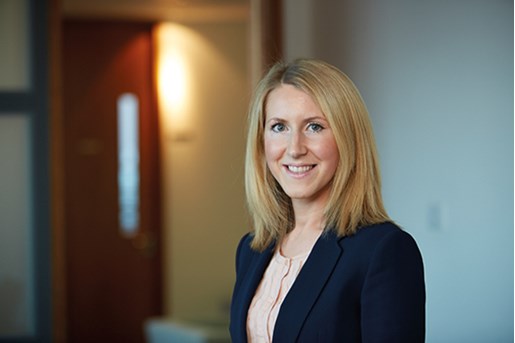 Helen Almond
Senior Knowledge Lawyer, Employment & Incentives
Manchester, UK
View profile