The EAT has recognised that it can be difficult to ascertain whether there is a sufficient connection between an activity carried out on a personal social media account and a person's employment, especially as social media usage continues to increase. In this case, the EAT held that a post on a private Facebook page was not made "in the course of employment", even though some work colleagues saw it (Forbes v LHR Airport Limited)
---
Background
Section 109 of the Equality Act 2010 provides that any discriminatory act done by a person "in the course of their employment" will be treated as carried out by the employer unless the employer can prove that it took all reasonable steps to prevent them from doing it (or anything of that description).
In Jones v Tower Boot Co Ltd [1997], the Court of Appeal held that "tribunals are free, and are indeed bound, to interpret the ordinary, and readily understandable, words 'in the course of employment' in the sense in which every layman would understand them".
Facts
Mr Forbes' colleague, Ms Stevens, posted an image of a golliwog on her private Facebook page alongside the caption "Let's see how far he can travel before Facebook takes him off". Although Mr Forbes was not Facebook friends with Ms Stevens, their shared colleague was, who showed the post to Mr Forbes. Mr Forbes raised a grievance, which was upheld, and Ms Stevens was disciplined. However, when Mr Forbes raised a concern about being scheduled to work with Ms Stevens, he was moved to a different location without explanation, while Ms Stevens remained.
Employment Tribunal and EAT decisions
Mr Forbes brought claims for harassment, victimisation and discrimination, but his claims were dismissed by a Tribunal on the basis that Ms Steven's post was not made "in the course of employment". The Tribunal considered that Ms Stevens was not in work at the time of the offensive post, did not use the employer's equipment, did not refer to the employer or its employees and that Mr Forbes was not on Ms Stevens' list of friends.
The Employment Appeal Tribunal (EAT) upheld the Tribunal's decision, considering that a layperson would not regard the sharing of an image on a private, non-worked related Facebook page to a list of friends that, for the most part, did not include work colleagues, to be an act done "in the course of employment".
Comment
The EAT in this case clearly recognised and acknowledged the difficulties that social media presents when determining whether or not there is a sufficient connection between actions on a social media platform and work, commenting that it would not be "possible or even desirable to lay down any hard or fast guidance in respect of these matters". Ultimately, the EAT held that there is "…no dividing line between conduct that is in the course of employment and that which is not. Each case will depend on its own particular facts".
For employers, this case is a reminder of the importance of having appropriate polices in place (such as a dignity at work policy and a social media policy) and to train staff on the practical application of those policies to establish clear expectations around appropriate behaviour. Should a Tribunal happen to find that an act was done "in the course of employment", it will be crucial for employers to have taken steps such as these to be able to defend the claim by asserting that that they had taken "all reasonable steps" to prevent employees from doing that act, or anything of that description.
This article was drafted by Rachel Flavell, Trainee Solicitor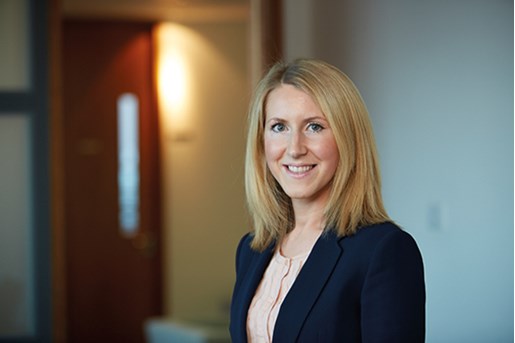 Helen Almond
Senior Knowledge Lawyer, Employment & Incentives
Manchester, UK
View profile