Read on for the latest news and updates in bribery and corruption, money laundering, fraud, cybercrime, sanctions, FCA enforcement, environmental, and health and safety.
---
Bribery and Corruption
Ex-Credit Suisse Banker pleads guilty to Mozambique bribes
Detelina Subeva, a former VP at Credit Suisse pleaded guilty in the US on Monday to one count of conspiracy to launder funds in a $2 billion fraud and money-laundering scheme. According to prosecutors, the scheme enabled the payment of bribes and kickbacks in Mozambique which amounted to at least $200 million. Ms Subeva confirmed in court that she "agreed with others to help launder the proceeds of criminal activities, namely illegal kickbacks paid by a company named Privinvest and its representative, Jean Boustani". She admitted that the illicit payments, which were made in 2013, were tied to a $372 million loan Credit Suisse was providing to a Mozambican state-owned entity.
Money Laundering
Parliamentary Joint Committee calls for loopholes to be addressed in the Draft Registration of Overseas Entities Bill
The Joint Committee on the Draft Registration of Overseas Entities Bill has published a scrutiny report raising concerns over the current draft bill and whether it will successfully deter money laundering in the UK property market. The report concludes amongst other issues that: the Bill does not currently cover trusts; the legislation does not detail exactly which entities are exempt; and the current proposal lacks verification checks to protect the register from false information. The Chairman of the committee, Lord Faulks Q.C. stated that "The legislation is well drafted, but there are still some loopholes in the draft Bill which, if unaddressed, could jeopardise the effectiveness of this important piece of legislation."
NECC identifies 42 businesses as having potential compliance failings in identifying money laundering
The NCA has reported that the National Economic Crime Centre (NECC) has teamed up with financial, legal and property regulators to conduct business reviews on companies to ensure compliance with money laundering identification procedures. The regulators, which included HMRC, the Solicitors Regulatory Authority, and the Council for Licensed Conveyancers, have conducted a total of 250 money laundering focused compliance reviews. As a result of those reviews, 42 businesses have been identified as having potential failings in customer checks, record keeping and the identification of money laundering risk. The regulators are continuing to analyse their reports and could follow up with assessments or disciplinary action if appropriate.
Fraud
SFO announces investigation into fuel supplier Greenergy
The SFO has announced on its website that it has opened a joint investigation with the Dutch authorities into biodiesel trading conducted at the fuel supplier Greenergy and other third parties that were not named in the announcement. The SFO stated that searches were conducted at the end of April on five UK sites and other sites in the Netherlands and Belgium. Four individuals were reportedly arrested but have subsequently been released without charge.
EU creates new tool to prevent VAT fraud
The EU has launched the Transaction Network Analysis, a tool that will enable the rapid exchange and joint processing of VAT data between Member States, leading to earlier detection of potential fraudulent activity. The tool, developed by Member States and the European Commission, will also enable closer cooperation between the EU's network of anti-fraud experts. Pierre Moscovici, Commissioner for Economic and Financial Affairs, Taxation and Customs said: "Criminal VAT fraud is one of the major issues facing our public finances today and its eradication should be a top priority for EU government. This new tool will increase the speed at which authorities can uncover and act on suspicious activity."
Cybercrime
EU adopts new sanctions on perpetrators of cyber-attacks
The EU has established a new framework allowing for sanctions to be imposed in response to cyber-attacks deemed to constitute an external threat to the EU or its member states. The new sanctions programme allows the EU to impose sanctions measures on persons or organisations that are responsible for cyber-attacks or attempted cyber-attacks, or who provide other support for such attacks. UK Foreign Secretary Jeremy Hunt has welcomed the new framework, referring to it as "decisive action to deter future cyber-attacks".
Sanctions
US imposes export restrictions on Huawei
The US Department of Commerce's Bureau of Industry and Security (BIS) has added 68 Huawei companies to its Entity List. The effect is that all goods, software and technology subject to US export jurisdiction under the Export Administration Regulations require a licence to be exported, re-exported or transferred to these entities, and a presumption of denial will be applied to licence applications. BIS has issued a Temporary General Licence authorising certain limited exports for a 90-day period. This has had an immediate and significant impact on Huawei's ability to trade with US partners, including key suppliers such as Google whose Android operating system is used on Huawei mobile handsets.
In parallel, the Trump Administration has adopted a new Executive Order aimed at securing the US telecoms infrastructure and networks. This is widely considered to be aimed at perceived threats from China, including via Huawei and ZTE, though neither is specifically named in the Executive Order.
FCA Enforcement
FCA update on its actions to obtain payment from Asset Land companies and their directors
In a recent announcement, the FCA has provided an update to affected investors on the action it has taken to obtain payment from the Asset Land Companies and their directors who promoted and sold plots of land in Stansted, Huby, Lutterworth, Newbury, Liphook and South Godstone. In 2013, the High court deemed that the Asset Land companies were operating a Collective Investment Scheme without the FCA's authorisation and ordered that the FCA should be paid £21 million on behalf of investors. Following a series of appeals, the Supreme Court handed down a final judgment in agreement with the order in 2016.
The recent announcement reveals that the FCA has received payment from a settlement with two of the defendants which was reached at the time of the original court proceedings. Following this settlement, the FCA now has sufficient funds to make a small interim payment to investors, subject to approval by the High Court.
Environmental
Illegal waste operation leads to prison term for man
James Mervyn Williams of Olton Road, Solihull has been jailed for 12 months for the illegal storage of more than 5300 tonnes of mixed waste wood at a site in Great Staughton, Cambridgeshire. Biowood Recycling Limited, who organised the deliveries of waste to the site was fined £12,690 and ordered to pay £314,426 compensation to the landowner who paid to clear the waste.
£500 bill for unlicensed waste carrier
Adam Varey of Woodyard Lane, Derby has been ordered to pay £520 after pleading guilty to operating an illegal waste carrier throughout the Midlands. He was successfully prosecuted by the Environment Agency after committing eight cases of transporting scrap metal without possessing the requisite Waste Carrier Licence.
Health and Safety
CPS explains why charges were not brought against Sheffield Wednesday following Hillsborough disaster
Following the sentencing of the former Secretary of Sheffield Wednesday Football Club Graham Mackrell, the CPS has published a press release to explain why charges have not been brought against Sheffield Wednesday, the football club at which the incident occurred. In the statement, the CPS explained that the company responsible for the club in 1989 only existed on paper and had no assets. As a matter of law, the current club is a separate legal entity and that the present owner and its shareholders are not criminally liable for the disaster. The statement goes on to provide that "It is understandable that families and others regard there being no real difference, but the legal entity responsible for paying any criminal penalty is not the same."
Two companies fined a total of £310,000 following employee fall
Weiser Construction Ltd and Complete Cladding Systems Ltd have been fined following an incident on 4 January 2016.
A cladder was working at the Weiser site on a factory roof fixing sheet metal cladding to an adjoining building when he fell 9.7 meters through a rood light. He sustained an open fracture to his femur and multiple pelvis fractures resulting in him having to undergo operations to insert pins into his pelvis and femur.
Weiser Construction Ltd, which is now in liquidation, pleaded guilty to safety breaches and was fined £145,000 plus costs of £5,046.30.
Complete Cladding Systems Ltd pleaded guilty and was fined £165,000 plus costs of £5,114.49.
Marathon Oil fined £1.1 million for offshore gas explosion
The incident happened on 26 December 2015 at the Brae Alpha offshore platform when pressure pipework suffered a catastrophic rupture as a result of 'Corrosion Under Insulation' (CUI) which allowed over two tonnes of high pressure methane gas to be released and resulted in significant damage.
Marathon Oil UK LLC pleaded guilty to breaching Regulation 4(1) of the Offshore Installations (Prevention of Fire and Explosion, and Emergency Response) Regulations 1997 and Section 33(1) of the Health and Safety at Work Act 1974 and was fined £1,160,000.00 at Aberdeen Sheriff Court.
Failure to comply with Improvement Notices results in corporate and individual prosecution
Glamping Cocoon Ltd and its director have been sentenced for failing to act after receiving four Improvement Notices. The HSE visited the business as part of a targeted campaign focusing on the woodworking sector and served four Notices which required rectification of various matters. Three extensions were given but two Notices still remained outstanding after a number of months.
Glamping Cocoon Ltd was found guilty of breaching Section 33(1)(g) of the Health and Safety at Work etc. Act 1974 and was fined £30,000 plus costs of £5,506. Mr Nicolas Oaten was found guilty of breaching Section 33(1)(g) by Section 37(1) of the Health and Safety at Work etc. Act 1974 and was fined £2,640 plus £5,506 in costs.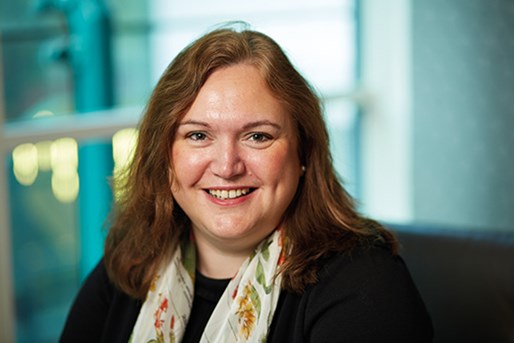 Nichola Peters
Partner, Head of Global Investigations/Inquiries
London
View profile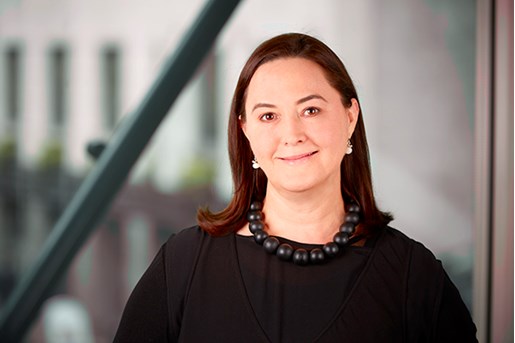 Michelle de Kluyver
Partner, Global Investigations
London, UK
View profile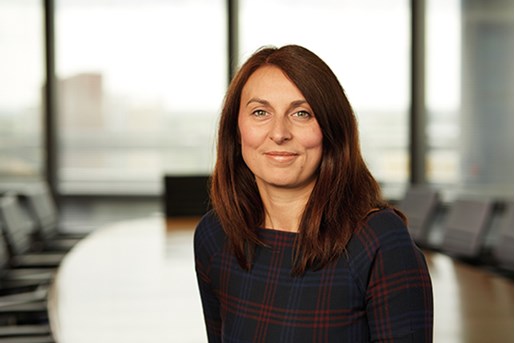 Erin Shoesmith
Partner, Health & Safety United Kingdom
View profile