Our Construction and Engineering team bring you a round-up of developments affecting the construction sector.
---
Mistakes in contracts (FSHC)
Unfortunately, sometimes there are mistakes in contracts. Whilst they can easily be rectified by a deed of variation, what happens if one party doesn't agree that there is a mistake and the other accordingly has to seek rectification through the courts? We consider the guidance from the Court of Appeal on the rectification of mistakes in the recent case of FSHC Group Holdings Ltd v Glas Trust Corporation Ltd.
Time Barring in Scotland
We consider the eagerly awaited Scottish Appeal Court decision on the prescriptive period applicable to claims under collateral warranties in Scotland in the case of British Overseas Bank Nominees Ltd v Stewart Milne Group Ltd, which brings comfort to contractors and consultants providing collateral warranties after practical completion of works.
Milestone payments and compliance with the CA
What is the meaning of "sign-off" as a trigger for payment in a construction contract and is it compliant with the Construction Act? In this article we look at the recent Court of Appeal case Bennett (Construction) Ltd v CIMC MBS Ltd which answers this question, and provides guidance on the approach that the courts are taking to the incorporation of the Scheme for Construction Contracts when payment provisions are non-compliant with the Act.
Time is money
A year after the decision in North Midland Building Ltd v Cyden Homes Ltd we take a look at the issue of delay from an Employer's perspective and consider what steps an Employer can take – in terms of both contractual provisions and practical steps – to minimise its exposure to delay related risks.
Defects Liability provisions
We consider the case of Swansea Stadium Management Co Ltd v City and County of Swansea in relation to the effect of the issue of a Notice of Completion of Making Good Defects on the contractor's obligation to make good defects and on claims for breach of his core obligations under the contract. How does this affect claims under collateral warranties and for breach of obligations owed to a tenant to procure the making good of defects?
Hybrid contracts
In this article we look at how to draft a payment mechanism in a contract for both construction and non-construction operations and considerations in relation to adjudication in light of the recent case of C Spencer Ltd v MW High Tech Projects UK.
Brexit
Although a no-deal Brexit has been averted for the present, concerns remain as to the potential effects of Brexit on construction projects extending beyond the end of 2020. Following on from our article in the spring edition of Constructive Comments we consider some of the Brexit related project risks in more detail.
What's in the ground
The discovery of adverse ground conditions can have significant repercussions for a project and is a common source of litigation. In this article we take a look at some practical and contractual considerations in relation to the investigation and allocation of ground condition risk.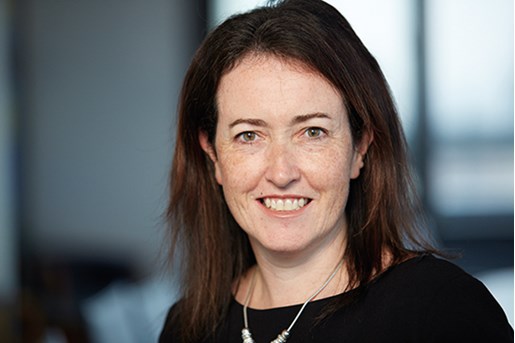 Nancy McGuire
Head of Construction and Engineering
United Kingdom
View profile