There may be trouble ahead...
As recently reported in The Times business confidence has fallen to its lowest level since 2012 amid declining optimism in the services and manufacturing sectors. With an unpredictable general election looming, continued political volatility in the UK remains a key driver of falling optimism. Such sentiments do little to calm nerves on the British High Street. According to the British Retail Consortium shopper visits to stores declined at the worst rate in October for 7 years. The pace of the transition from "Bricks and Mortar" to Digital channels appears to have caught even the most nimble of British Retailers "off guard".
The head-winds currently facing Retailers are starting to feel like the "perfect storm" – changing customer habits, rising property costs, evaporating credit insurance, and as we have seen recently, at the first whiff of distress payment processing companies holding on to retailers money for longer– squeezing further the already stressed cash-flow of the business.
One thing, however, is abundantly clear - there is a significant 'over-supply' of retail real estate in the UK, a consequence of which was that during the first half of 2019 a record number of stores disappeared from Britain's top 500 high streets, many by virtue of a Company Voluntary Arrangement (CVA) the use of which has become increasingly controversial in recent months.
So has the use of the CVA peaked?
Some of the highest profile CVA's we have seen in recent months have concerned fashion retailers desperate to rationalise their store portfolio and trim their rent bill. High profile recent examples include Arcadia, Debenhams and Monsoon. However many CVAs' ultimately prove to be unsuccessful. Without a simultaneous financial and operational restructuring a CVA is frequently little more than a "sticking plaster" – simply buying the business a bit more time, but ultimately doing nothing more than putting off the fateful day. According to property agency Colliers only half of the 32 Retailers who have previously undergone a CVA are still trading – Mothercare, once a stalwart of the High Street, the most recent to collapse into administration, less than 18 months after it entered a CVA.
Landlords have taken almost all of the 'pain' in the recent wave of "Landlord Only" CVAs and feel aggrieved by the fact that other creditors of the business (suppliers, the pension scheme and so on) are unaffected, yet they are still able to vote the CVA through. Huge sums owed to a pension scheme can often swamp the approval process regardless of how Landlords vote in the CVA.
The Sunday Times recently reported that Landlords have run out of patience with retailers playing the CVA card. This is demonstrated by an increasing number of CVA challenges by Landlords in recent months, the highest profile of which was the recent challenge to the Debenham's CVA funded by Mike Ashley. Whilst the Debenhams challenge failed on various counts, the costs implications may have a profound consequence.
If CVA's are going to be routinely challenged by Landlords it will inevitably make them far harder to implement – it would be a very brave IP who was prepared to launch a CVA without absolute comfort that if it was subsequently challenged, their costs of meeting that challenge were robustly underwritten.
The case of Clintons' cards is apposite. As has been widely reported in the press Clintons' is discussing plans to shut 66 of its 332 shops and cut the rent on a further 206. KPMG who are the proposed nominee are going to extreme lengths to ensure they have the support of the Landlord community through a series of "town hall" meetings prior to launching a CVA.
The outlook?
In the business critical months ahead, retailers must continue to forward plan, researching new customer trends and changes in shopping habits and identifying their most competitive customer offerings. This forward planning, alongside reviewing of cash flows and early engagement between landlords and lenders is essential for retailers as they strive to keep the shutters open, adopt rigid cost structures and ultimately avoid insolvency.
However, unless the relationship between Landlords and their retail tenants can be restored, then only one thing is certain - the fall in the number of CVAs will be replaced with a spike in the number of formal insolvency procedures used to restructure the underlying business with dire consequences for all classes of creditors.
How we can help?
AG made a strategic decision some time ago not to act in connection with CVA's because of potential of conflicts of interest with our longstanding clients. That decision has left us extremely well placed to provide proactive strategic advice to a variety of stakeholders in any post CVA restructure or work out.
A combination of one of the largest dedicated Restructuring Teams in the UK and a deep understanding of the Retail & Consumer sector means we are exceptionally placed to help navigate through times of uncertainty. The breadth of our business and the depth of our sector experience means that, whatever the challenge maybe, we will almost certainly have encountered it before.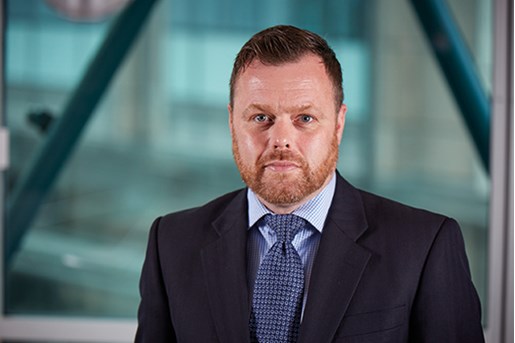 Fraser Ritson
Partner, Restructuring
London, UK
View profile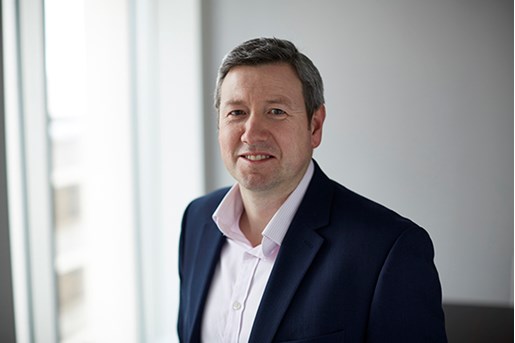 Ged Barnes
Partner, Head of Restructuring - UK & International
Manchester, UK
View profile