A region on the rise - September 2019
---
Welcome to this month's newsletter from Addleshaw Goddard's Africa Business Group. We hope you enjoy reading a selection of some of the most interesting business news and articles from around the continent.
Please visit Addleshaw Goddard's dedicated Africa site for more information about doing business in Africa and how Addleshaw Goddard can support you (click here).
AFRICA - RENEWABLES/PPE/ INFRASTRUCTURE
This newsletter focusses on the mobilisation of private capital into the development of energy and infrastructure assets in Africa.
Africa's need for investment in energy and infrastructure assets is well documented, as is the gap in funding required to meet the investment needs – some commentators estimate that the shortfall in funding for projects is as much as USD 100 billion annually.
African economies have traditionally funded energy and infrastructure investments through state funding. However, in many African countries crippling shortfalls in public purses have put constraints on infrastructure spending resulting in under investment. African countries are therefore increasingly looking to mobilise private capital to fill this funding gap. Public Private Partnership (PPP) structures have been deployed successfully in developed economies for decades for this purpose. Most PPP models rely on the asset itself – whether it be a power station, an airport, or a toll-road - being able to generate income to repay and provide a return to funders. Beyond the asset therefore, this type of investment must be supported by strong institutions, functioning markets and rule of law to give investors comfort that an asset physically capable of earning sufficient returns can actually achieve that in the market.
In addition to the development of government, and multi-lateral, mechanisms to support private sector investment, new institutions and initiatives have emerged with the aim of helping to mobilise private capital for energy and infrastructure investment in Africa. The Programme for Infrastructure Investment in Africa (PIDA), the Africa Finance Corporation and Africa50 are leading examples of this. These institutions and initiatives perform a variety of functions including investing equity, providing debt and providing advisory services. But more than that, they are Africa-led institutions who can act as anchor investors in particular projects and provide a natural hedge against market and political risk – thereby attracting investment from the private sector both domestically and internationally, greatly enhancing the viability of infrastructure development through PPP models.
NEWS
Perils and promise of funding trade and infrastructure in Africa
Inadequate infrastructure – particularly in the energy sector – and the lack of trade finance remain huge impediments.
"Trade finance is an opportunity for businesses such as ours," Standard Bank South Africa CE Lungisa Fuzile told Eyewitness News at the 2019 World Economic Forum in Cape Town.
"Standard Bank is crystal clear about the financing of infrastructure, especially in the energy space."
The bank recently became a huge financier of gas and related projects in Mozambique, a country on the verge of becoming a major energy producer.
Nigeria uses tax credits for private firms to boost infrastructure
Nigeria is using a system of tax credits to encourage private companies to share the cost of infrastructure projects as part of a drive to diversify Africa's biggest economy away from its reliance on oil sales, the country's tax chief said.
Tunde Fowler, executive chairman of the Federal Inland Revenue Service (FIRS), said in an interview on Wednesday that more than 10 local companies had applied for the scheme to receive 50% of expenditure in tax credits.
Is PIDA the catalyst to spur infrastructure development in Africa?
Africa has more than 1.2 billion people, majority of them young and restless. And while the continent holds more than 60 of the world's precious metals, largely mined and exported as raw materials, the continent's potential hasn't been fully exploited to benefit its citizens. Additionally, the continent has infrastructure deficits that are slowing down economic and social development.
The African Development Bank reports that new estimates suggest Africa's infrastructure needs amount to $130–170 billion a year, with a financing gap in the range of $68–$108 billion. It adds that those figures are far higher than previous estimates of $93 billion in annual needs and annual financing gaps of $31 billion published by Agence Française de Développement and the World Bank.
China vows to keep funding African infrastructure projects despite debt-trap claims
China's top diplomat, Yang Jiechi, tells Kenya's president that Beijing is committed to partnering with African nations via the Belt and Road Initiative.
Projects aim to foster intra-Africa commerce and inter-regional trade between Africa and Asia, Yang says.
China has promised to continue funding infrastructure projects under the Belt and Road Initiative in Africa, despite growing criticism that the investments burden countries with debt.
UK investor backs 250MW wind surge in S Africa
UK Climate Investments has agreed to invest around £14m to support development of 250MW of wind projects in South Africa.
The investment programme will fund developer H1 Holdings, a majority black-owned and managed clean energy proponent, to build the 140MW Kangnas wind farm in Northern Cape province and 110MW Perdekraal East wind farm in Western Cape.
The financing will be provided through an "innovative funding" mechanism developed by UKCI in close consultation with H1 Holdings and designed to support Black Economic Empowerment entities, said the UK outfit.
Kenya launches largest wind power plant in Africa
Kenya has launched Africa's largest wind power farm in a bid to boost electricity generating capacity and to meet the country's ambitious goal of 100% green energy by 2020.
The farm, known as the Lake Turkana Wind Power (LTWP) will generate around 310 megawatts of power to the national grid and will increase the country's electricity supply by 13%, President Uhuru Kenyatta said at the launch of the project on Friday.
"Today, we again raised the bar for the continent as we unveil Africa's single largest wind farm," Kenyatta said.
Diageo invests in renewables for African sites
British beverage giant, Diageo, is investing £180 million in renewables across its African sites in a move to make its breweries as carbon and water efficient as possible.
The company's largest environmental investment in a decade will touch eleven of its African brewing sites delivering new solar energy, biomass power and water recovery initiatives.
It will also bring new infrastructure designed to improve the long-term sustainability of Diageo's African supply chain in seven countries, the company said.
Africa's infrastructure gap poses challenge to success of continental free trade area
Infrastructure deficit gap in Africa poses a serious challenge to the success of the African Continental Free Trade Area (AfCFTA), experts said Tuesday at the annual General Shareholders Meeting of Africa50, a pan-African infrastructure investment firm.
"The operational phase of the AfCFTA has been launched, but there is inadequate infrastructure development and connectivity in Africa to boost trade, growth and regional integration," said Alain Ebobisse, chief executive officer of Africa50 while speaking at the meeting in the Rwandan capital Kigali.
The meeting that runs through Wednesday aims to discuss investment opportunities, innovation, partnerships and the future of the Africa's infrastructure.
Africell to spend $100million on mobile infrastructure, finech in Africa
Africell operates in four African markets
Company eyes licence in Angola for expansion
Angola expected to reissue tender in two months
African telecom firm Africell plans to spend part of a $100 million U.S. credit line on expanding its infrastructure and fintech services, its chief executive said on Friday.
The 18-year-old company, which has 15 million subscribers across its four African operations, secured the loan in May from the Overseas Private Investment Corporation (OPIC), the U.S. government's private investment fund.
Africa : the long road to fixing Africa's infrastructure deficit - here's how
Samaila Zubairu - an accomplished Infrastructure development finance specialist with over 29 years of professional experience who the third President & Chief Executive Officer of the Africa Finance Corporation, - spoke with AllAfrica's Juanita Williams after the Afreximbank meetings in Moscow, where the talk centered on improving infrastructure on the continent and how crucial projects will be financed.
What is the African Finance Corporation's (AFC) role in what could be considered the continent's biggest challenge?
The AFC is one of those initiatives which demonstrates that Africans are taking ownership and responsibility for our challenges, our problems, our opportunities and our potential. African states decided in 2007 to create a financial institution that would provide solutions to Africa's infrastructure deficit and challenging business environment by developing and financing infrastructure, natural resources and industrial assets with a view to enhancing productivity and generating economic growth for the African state.
---
Invest Africa
Invest Africa is Africa's leading membership organisation for companies and investors operating on the Continent, using sixty years' experience to provide our members with unique information and exposure to business opportunities across Africa. Our vision is to play a central and influential role in Africa's socio-economic growth by guiding sustainable capital towards key prospects on the continent.
As the trusted entry point into Africa, we support and connect business and investment through a unique range of services and events, and our high standards consistently enact our belief that a responsible and profitable private sector has a crucial role to play in Africa's development.
If you would like any further information, please contact info@investafrica.com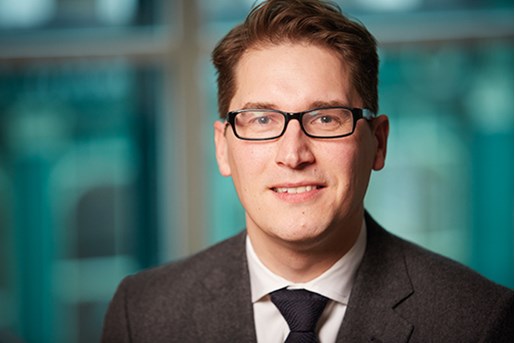 Chris Taylor
Head of UK M&A and Africa London, UK
View profile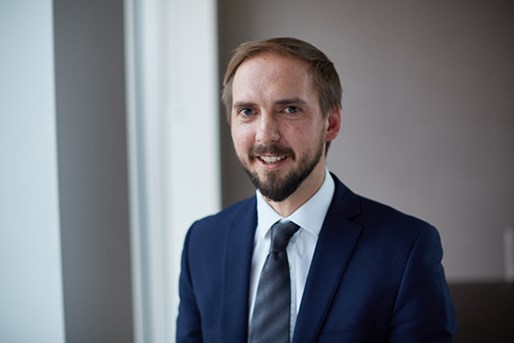 Nick Ashcroft
Partner, Dispute Resolution United Kingdom
View profile