Welcome to our monthly Transport Update, bringing you links to the major developments relevant to the transport industry.
---
Air Quality
Government to fund local authority plans to tackle air pollution
The government has published a supplement to its Air Quality plan detailing how thirty-three local authorities will implement new measures to reduce harmful NO2 emissions.
Brexit
Rail transport if there is no Brexit deal
The Department for Transport (DfT) has published guidance on how travelling by train or running a rail service would be affected if the UK leaves the EU with no deal.
Meeting rail safety and standards if there is no Brexit deal
This DfT guidance explains how leaving the EU without a deal would affect rail safety, interoperability and standards.
Airports (Groundhandling) (Amendment) (EU Exit) Regulations 2018
The regulations amend the Airports (Groundhandling) Regulations 1997 which relate to access to the groundhandling market at airports in the United Kingdom.
Civil Aviation Act 1982 (Amendment) (EU Exit) Regulations 2018
These Regulations amend the definition of "enactment" in section 105(1) of the Civil Aviation Act 1982 and also adds a definition of "retained direct EU legislation" into that Schedule.
Airport Charges (Amendment) (EU Exit) Regulations 2018
These Regulations amend the Airport Charges Regulations 2011.
Electric Vehicles
Reformed Plug-In Car Grant extended
The government has announced a number of changes to the Plug-in Car Grant (PICG). The grant has helped the plug-in hybrid market become more established, and the government will now focus its support on zero emission models like pure electric and hydrogen fuel cell cars. The changes to the grant announced also mean that the grant rate for Category 1 vehicles will move from £4,500 to £3,500 and Category 2 and 3 vehicles will no longer be eligible.
Ban on new petrol and diesel cars should be brought forward to 2032
The Business, Energy and Industrial Strategy Committee has said the Government's 2040 targets for zero emission cars are vague and unambitious. The report recommends that the Government bring forward a clear, precise target for new sales of cars and vans to be zero emission by 2032.
Rail Franchises
Railways (Franchises) Bill 2018 (HC Bill 271)
A Bill to require the Secretary of State to terminate a rail passenger services franchise agreement in certain circumstances; to repeal section 25 of the Railways Act 1993; to make provision for local franchising authorities in England; and for connected purposes.
This is a Private Members' Bill which was put forward by Tim Farron MP and has not yet been made available but is said to be in preparation.
Rail Network
Railways Under Review - 3 October 2018
The ORR's interim report into the May 2018 timetable disruption, the launch of the Williams Review of rail and the Government and ORR's "disappointing" responses to the Transport Select Committee's rail infrastructure inquiry all beg the question: is our rail system working?
HS2 launches public consultations on plans to extend the railway north
Plans for the development of Britain's new high speed railway between the Midlands and the North have moved a step closer as HS2 Ltd reveals more detailed design proposals.
HS2 Phase 2b working draft Environmental Statement
A High Speed Two (HS2) Ltd consultation is seeking views on the working draft Environmental Statement for HS2 Phase 2b (Crewe to Manchester, and the West Midlands to Leeds). It describes the likely significant effects of building and operating Phase 2b of HS2; as well as proposed ways to avoid, reduce, mitigate and monitor these effects. Consultation ends 21 December 2018.
Rail passengers to benefit from "one-click" compensation
The Department for Transport has announced a number of new measures requiring train operators to make compensation claims easier for customers who have experienced delays and disruption.
Government not to legislate for level crossings reform
The Department for Transport has published a letter in response to the Law Commission in relation to their rail legislative framework review for level crossings. The letter, from 25 May 2018, states why the suggested legislative changes will not be taken forward.
Rail Review: Terms of Reference
The terms of reference for the Rail Review, announced by the Secretary of State for Transport in the House of Commons, explains how it will deliver the Government's vision for the UK to have a world-class railway, working as part of the wider transport network and delivering new opportunities across the nation. The Review has been established to recommend appropriate organisational and commercial frameworks to archive this.
Crossrail delay
In a written statement to Parliament published on the 26th October 2018, the Department for Transport has announced that £350 million of short term repayable financing will be made available to the Mayor for the year 2018/19. This will ensure that full momentum is maintained behind Crossrail.
Automated design for a more efficient railway: funding opportunity
UK organisations can apply for a share of up to £300,000 to develop new ways to plan railway infrastructure and meet passenger demand. The aim is to build safer and higher-capacity railway infrastructure, save money and improve services.
New trains unveiled by Northern Powerhouse minister
Northern Powerhouse minister Jake Berry has unveiled the new trains set to transform journeys across the north, as part of a £500 million investment for Northern Rail passengers. A total of 98 brand new diesel and electric trains will be rolled out across the Northern network over the coming months.
Transport Secretary welcomes progress on East West Rail
Transport Secretary Chris Grayling has welcomed a milestone moment for East West Rail during a visit to Bicester seeing how preparations are laying the foundations for construction. East West Rail is being built in 3 phases, with phase 1 between Oxford and Bicester already complete.
Rolling stock perspective 2018: DfT's aspirations for the rail sector
This is the fourth issue of the DfTs "Rolling Stock Perspective" policy paper, in which the DfT signals to train manufacturers, owners and operators the types of improvements and innovation they want to see in the railway industry.
Road Network
Draft Road Investment Strategy 2: Government objectives
A Department for Transport draft road investment strategy setting out the government's objectives, the resources available, and the timetable by which participants must provide government with more information.
Lower Thames Crossing public consultation
Highways England has hosted the first of 60 public engagement events on the multi-billion pound Lower Thames Crossing project. A consultation which was launched earlier in the month on the updated proposals also sees a new 14.5 mile road linking the M2 in Kent with the M25 in Essex, including a 2.4 mile tunnel under the river.
Highways England showcase new technology testbed on the A2 and M2
A new high-tech 'corridor' is being created on the A2/M2 in Kent to let specially-equipped vehicles interact with roadside infrastructure promising safer, more reliable journeys and speedier maintenance, to reduce delays.
Contract awarded to create reliable North West road network
Amey has been awarded a multi-million pound contract by Highways England to help deliver a safe, reliable, and resilient road network for drivers across parts of the North West. The 15 year contract will see Amey carrying out routine maintenance, repairing defects, responding to emergency incidents and providing severe weather services on 260 miles of motorway and 50 miles of a major A road.
New smart road lights prevent lane drifting at motorway junction
Smart lights in the road surface which help drivers stay in the right lane have been introduced for the first time at a major motorway junction. The innovative studs are visible up to 900 metres away and have been proven to help stop drivers drifting between lanes, reducing the risk of collisions.
Space
Britain and Australia enter into space agreement
Science Minister Sam Gyimah has announced that the United Kingdom and Australia will co-operate on space activities including communications technologies, situational awareness and satellite navigation.
Shipping
Clean Maritime Council plans for zero emissions
Members of the Clean Maritime Council have met at their first meeting to devise a strategy to reduce greenhouse gas emissions from the sector and to improve air quality on and around waterways, ports and shipping lanes. A plan is expected to be published next year.
The Merchant Shipping (Fees) Regulations 2018
These Regulations provide for the fees to be paid for various functions carried out by the Maritime and Coastguard Agency relating to the survey, inspection and testing of ships and hovercraft and their equipment and to the examination of, and issuing of certificates of competence etc. to, seafarers.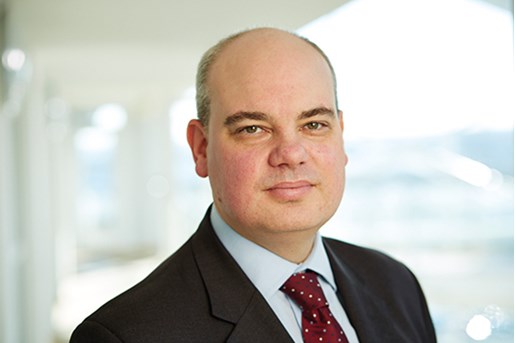 Paul Hirst
Partner, Infrastructure Projects and Co-head of Transport
United Kingdom
View profile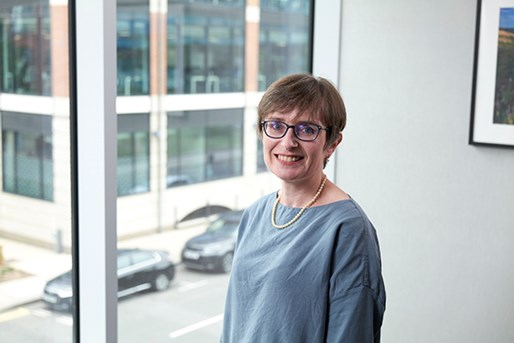 Anna Sweeney
Senior Knowledge Lawyer, Projects & Infrastructure Leeds
View profile