Welcome to our monthly Transport Update, bringing you links to the major developments relevant to the transport industry.
---
Air Quality
Proposals to regulate CO2 emission performance standards for new passenger cars and light commercial vehicles in the UK
A Department for Transport consultation seeking views on the regulation of CO2 emissions for new cars and light commercial vehicles (vans) if the UK leaves the EU with no deal. The consultation ends on 28 November 2018.
Autonomous Vehicles
London and Edinburgh set to be the first to trial self-driving vehicle services
The Department for Business, Energy & Industrial Strategy has announced 3 new public trials that will see the public ride autonomous buses on a 14-mile route across the Forth Bridge in Scotland and also be able to book self-driving taxis to travel around parts of London.
Joint consultation on rules surrounding automated vehicles
A joint Law Commission and Scottish Law Commission consultation is seeking views on a review of the regulatory framework for the safe deployment of automated vehicles in the UK. The consultation ends: 8 February 2019.
Brexit
The Department for Transport (Fees) (Amendment) (EU Exit) Regulations 2018 (SI 2018/1121)
In force: in accordance with regulation 1
The Rail Passengers' Rights and Obligations (Amendment) (EU Exit) Regulations 2018 (SI 2018/1165)
The International Road Transport Permits (EU Exit) Regulations 2018 (SI 2018/1204)
In force: 21 November 2018, except for regulations 4(2) and 18 which come into force on exit day.
The Heavy Goods Vehicles (Charging for the Use of Certain Infrastructure on the Trans-European Road Network) (Amendment) (EU Exit) Regulations 2018
The Regulations convert amounts expressed in Euros to sterling, and ensure that redundant references to the EU, which would require UKG to consult, seek approval from and provide information to, the EU, are all removed.
The Rights of Passengers in Bus and Coach Transport (Amendment etc.) (EU Exit) Regulations 2018
The SI corrects inoperabilities in EU Regulation 181/2011 and related GB and NI implementing legislation.
The Merchant Shipping and Fishing Vessels (Health and Safety at Work) (Miscellaneous Amendments) (EU Exit) Regulations 2018 (SI 2018/1202)
In force: Subject to paragraph (3), these Regulations come into force on exit day.
Draft Merchant Shipping (Recognised Organisations) (Amendment) (EU Exit) Regulations 2018
Electric Vehicles
Electric Vehicles (Standardised Recharging) Bill 2018 (HC Bill 291)
A Private Member's Bill to make provision about standardised requirements for electric vehicle charge points; and for connected purposes. Private Member's Bills do not always progress through Parliament but we will monitor this one.
General News
Ambitious transport programme is fundamental to the Northern Powerhouse
The Rt Hon Chris Grayling MP has given a speech at the Northern Transport conference explaining sustained investment is key to building a lasting legacy for the North.
Rail Network
A consultation on Improving Assisted Travel
An Office of Rail and Road consultation sets out proposals to change the Disabled People's Protection Policy (DPPP) Guidance for train and station operators on how to write their policies for helping disabled people to travel by rail. Consultation ends: 18 January 2019.
Connecting Communities with the Railways: The Community Rail Development Strategy
A publication setting out the government's strategy to support community rail organisations.
ORR approves £35bn plans to boost Britain's railways
The Office of Rail and Road (ORR) has set out its final determination on Network Rail's £35bn plans to make Britain's railway more reliable and focused on passengers' needs covering Control Period 6 (CP6).
ORR launches market review into rail claims compensation companies
The Office of Rail and Road (ORR) has launched a market review to understand the role played by Delay Repay companies who help passengers claim compensation when journeys are delayed and also to help operators deal with claims for efficiently.
High speed rail international benchmarking study
A study commissioned by then Chancellor of the Exchequer and Secretary of State in December 2014 looking at 32 international high speed rail schemes to consider lessons that could be learnt for HS2 Phase 2b.
Rail interoperability: derogations and decisions
The Department for Transport has published a list of decisions and derogations for vehicle and infrastructure projects under the Rail Interoperability Regulations 2011.
Road Network
The Trailer Registration Regulations 2018 (SI 2018/1203)
In force: These regulations come into force on the day after the day on which these Regulations are made and all other provisions come into force as prescribed in Schedule 1.
Draft Road Investment Strategy 2: Government objectives
A Department for Transport draft road investment strategy sets out the government's objectives, the resources available, and the timetable by which participants must provide government with more information.
Guidance on determining permit allocations for international road haulage permits
Guidance from the Department for Transport explaining the criteria for allocating ECMT permits and what actions are required by hauliers.
EU Transport Council 29 and 30 October 2018
In a Written Statement to Parliament, The Rt Hon Chris Grayling MP outlines items discussed at the EU Transport Council, including European environmental policy, daylight saving, zero emissions vehicles and road safety.
Future roads: public dialogue
A research report presenting Department for Transport findings from a dialogue with members of the public about emerging road technologies including: electric vehicles, connected and automated vehicles, platooning and mobility services such as mobility as a service and ride-sharing services.
Keeping commercial vehicles roadworthy
An updated guide explaining the responsibilities and systems involved in keeping vehicles in a roadworthy condition, regardless of operating conditions, fleet size or vehicle type.
Government's commitment to Cumbria's roads
Transport Secretary, Chris Grayling has announced major investment into Cumbria's crucial road links and has launched a public consultation into the expansion of the A595 around Whitehaven, with construction expected to begin in the early 2020s. The Secretary of State has also confirmed ongoing discussions with local partners on proposals to progress development of a major programme of upgrades on the Cumbrian Coast rail line.
Road connectivity for ports and airports study
A Department for Transport study providing research, including case studies, about issues and opportunities around access to airports and ports, from the Strategic Road Network (SRN).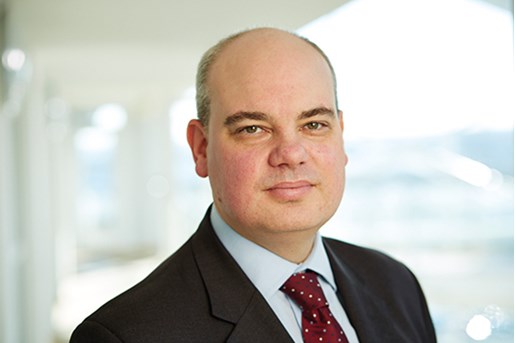 Paul Hirst
Partner, Infrastructure Projects and Co-head of Transport
United Kingdom
View profile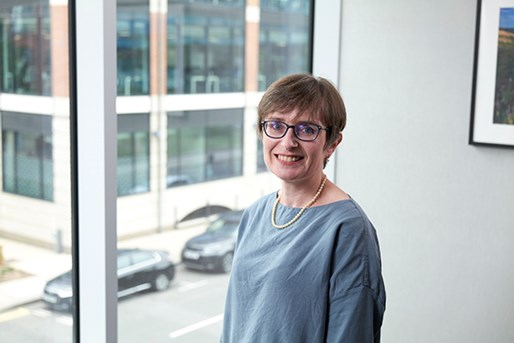 Anna Sweeney
Senior Knowledge Lawyer, Projects & Infrastructure Leeds
View profile