Welcome to the March Transport Update, bringing you links to the major developments relevant to the transport industry.
---
Autonomous Vehicles
The Centre for Connected and Autonomous Vehicles has asked the Law Commission and the Scottish Law Commission to undertake a far-reaching review of the UK's legal framework for automated vehicles, and their use as part of public transport networks and on-demand passenger services. The project is due to start in March 2018 and the first year of the project will include an audit of the current law and a scoping exercise to identify key issues. A scoping paper is expected for consultation before the end of 2018.
Aviation
Baroness Sugg has told industry representatives that the government will help the aviation sector be more competitive, prosperous and sustainable.
Eight projects have been awarded £1.8 million in government funding to develop innovative technology, which has the potential to bolster airport security while also speeding up the screening process for passengers.
The Government has responded and published a final stage impact assessment following its consultation on proposed amendments to the UK's Aviation EU Emissions Trading System legislation, to align with EU legislation.
These Regulations change domestic law relating to the investigation of air accidents and incidents, primarily to make it consistent with directly applicable EU law. The regulation comes into force on 9 April 2018.
The House of Commons Business, Energy and Industrial Strategy Committee has published a report which concludes that the best way for the aerospace sector to take advantage of global growth opportunities post-Brexit is to maintain harmonisation and not diverge from international standards.
Local Transport
City regions across England are being invited to bid for funding from the £1.7 billion Transforming Cities Fund to help boost local economies. Up to 10 English city regions will be selected to work with the Department for Transport to co-develop a strong package of proposals. These will focus on improving public and sustainable transport links to centres of employment and driving up productivity.
Ports
The Department for Transport has published governance guidance for ports which sets out principles of openness, accountability and fitness for purpose in managing harbours in the broad public interest. It sets out: guidance to all statutory harbour authorities; guidance specifically directed at trust ports; and guidance specifically for local authority owned ports.
Rail Franchises
The Competition and Markets Authority has published final guidance focused on rail franchise mergers along with a guide for bidders.
Rail Network
The Department for Transport has published a call for ideas for proposals to enhance the railway that are financially credible without government support and guidance for promoters and investors.
The Department for Transport has published its new approach for rail network enhancement projects that require government funding. Network Rail has also published its pipeline of projects open to third party investment.
Look out for a briefing from us summarising these two developments.
Plans for a high-speed rail service to Stoke-on-Trent, platform extensions and a re-designed junction at Crewe have been backed by the government.
Transport Secretary Chris Grayling has announced that he expects a £3 billion programme of upgrades to the Transpennine route to begin from spring 2019, as an Independent Affordability Review is established to ensure the affordability of Crossrail 2.
The draft Welsh Ministers (Transfer of Functions) (Railways) Order 2018 has been laid in Parliament and will, subject to approval, devolve the procurement and management of Wales and Borders franchise train services within Wales.
Road Network
Highways England has published a new video showing the design of a major upgrade to the M25 which includes widening of the A3 at Painshill junction, as well as the new access road for RHS Gardens Wisley. A public consultation on the proposals runs until 26 March.
Space
The Space Industry Bill received Royal Assent on 15 March 2018, we have published a short briefing on the development.
Shipping

Chris Grayling has outlined his vision for the UK to be at the forefront of a maritime technology revolution which is expected to result in the growing use of autonomous vessels.
These Regulations amend the Marine Works (Environmental Impact Assessment) Regulations 2007, as amended and the Marine Strategy Regulations 2010. The amendments are consequential on the transfer to the Welsh Ministers by the Wales Act 2017 (the Wales Act) of certain functions relating: to harbours that are wholly in Wales; and to marine licensing and marine conservation in the Welsh offshore area under the Marine and Coastal Access Act 2009. The regulations comes into force on 1st April 2018.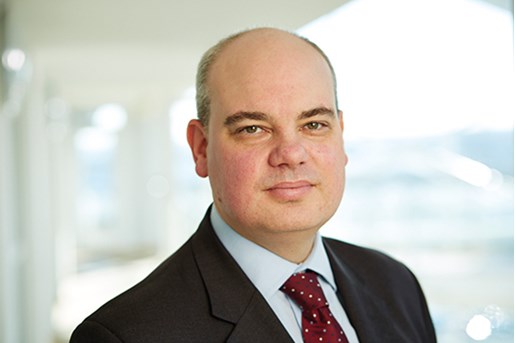 Paul Hirst
Partner, Infrastructure Projects and Co-head of Transport
United Kingdom
View profile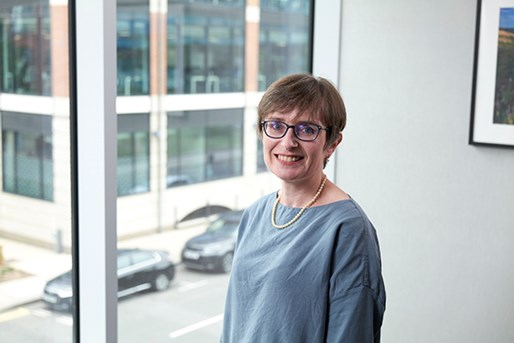 Anna Sweeney
Senior Knowledge Lawyer, Projects & Infrastructure Leeds
View profile