Welcome to our monthly Transport Update, bringing you links to the major developments relevant to the transport industry.
---
Air Quality
DEFRA has announced that from February 2019, lorries meeting the latest Euro VI emissions standards will be eligible for a 10% reduction in the cost of the Heavy Goods Vehicle (HGV) levy.
The Government has published its response to a consultation on regulatory changes to support the take-up of alternatively-fuelled light commercial vehicles and have decided to seek a derogation from the European Commission to allow category B (car) licence holders to drive a slightly heavier commercial vehicle, if it is powered by a low emission technology.
Aviation
The government has set out plans in an aviation strategy "next steps" document that outlines proposals to improve the flying experience for passengers at every stage of their journey.
The Department for Transport has announced an Airline Insolvency Review which will ensure airlines can wind down with the minimum impact on passengers and the taxpayer. Terms of reference of the review which have been published will consider a range of options to protect consumers in the event of an airline collapse. An interim report will be published in the summer and a final report expected by the end of 2018. A call for evidence closes on 11 May 2018.
A Transport Committee publication has called on the Government to approve the Airports National Policy Statement (NPS) however a final version should take into account their recommendations and ensure that the interests of passengers are protected, and the adverse environmental, social and health impacts on affected communities are appropriately mitigated.
The European Commissions is seeking views on the evaluation of Directive 2009/12 (Airport Charges Directive) as carried out in 2017. The consultation runs until 26 June 2018.
Brexit
A House of Commons Library briefing paper discussing some of the pertinent issues in the four main transport policy areas of aviation, railways, roads and maritime. The paper will be updated and expanded as more information is published and new issues emerge.
Buses
These Regulations set out the process for certain operators of certain local bus services to object to the making of enhanced partnership plans and enhanced partnership schemes by a local transport authority under the Transport Act 2000 and for determining whether a "sufficient number" of those operators have objected . The regulations came into force on 6 April 2018.
Regulations about local services with stopping places in England only, and catering for the transition of the bus market into, and out of, franchising. The regulations came into force on 24 April 2018.
Regulations about permits to provide bus services in areas where a bus franchising scheme is in place. The regulations came into force on 24 April 2018.
These Regulations require bus operators in most circumstances to notify relevant local authorities 28 days in advance of any application to a Traffic Commissioner to introduce, vary or cancel a local bus service. This will enable local authorities to collect robust information about the performance of a service and disclose it to potential bidders for subsequent tenders, should the authority decide that they need to support an alternative bus service to replace the service that is being registered, varied or cancelled. The regulations came into force on 24 April 2018.
Drones
A European Commission consultation seeking opinions and suggestions to help identify what are the gains that could be brought by the use of drones and what are the concerns that need to be addressed by EU public intervention. The consultation closes on 9 July 2018.
Maritime
A Foresight report considering the role that science and technology can play in understanding and providing solutions to the long-term issues affecting the sea. It outlines a number of recommendations to help the UK utilise its current expertise and technological strengths to foster trade links, build marine capacity across the world and collaborate to tackle climate change.
Nations meeting at the United Nations International Maritime Organization (IMO) have adopted an initial strategy on the reduction of greenhouse gas emissions from ships.
Rail Network
The Office of Rail and Road published a second consultation seeking views on "minded to" proposals on a number of financial issues for Network Rail for control period 6 (CP6), which covers the five years from 1 April 2019 to 31 March 2024. They also outline policy considerations, and possible approaches, for budgetary flexibility and financial risk management for Network Rail in CP6. The consultation closed on 24 April 2018.
The Department for Transport has summarised the responses it received to its consultation proposing a passenger rail public service obligation levy to support the provision of non-profitable but essential public rail services.
The Department for Transport has published the summary of consultation responses it has received on the strategy for community rail in England and Wales The document presents a number of cases studies which illustrate what can be achieved by community rail organisations under the themes proposed for the new strategy. The DfT is working with Government and key delivery partners to develop a strategy taking into account views expressed, this is expected to be published in Summer 2018.
Rail Minister, Jo Johnson has announced new rules coming into force that will offer a greater level of protection for rail passengers issued with a penalty fare, where they have made an honest mistake.
Renewable Fuels
New biofuel targets that have come into force will double the use of renewable fuels in the UK transport sector within 15 years, cutting the sector's reliance on imported diesel.
Road Network
Transport Secretary, Chris Grayling has visited Bedfordshire to meet MPs and reveal the new investment in the A421, which will enable the last stretch between Milton Keynes and the M1 to be turned into a dual carriageway.
A Delegated Powers and Regulatory Reform Committee report providing the Government's response to the Committee's reports on the European Union (Withdrawal) Bill 2017 and the Haulage Permits and Trailer Registration Bill 2018.
Space
An Act to make provision about space activities and sub-orbital activities, and for connected purposes.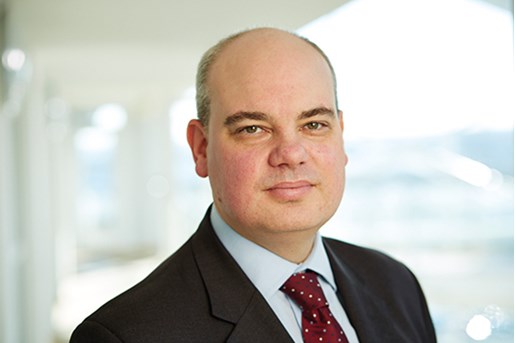 Paul Hirst
Partner, Infrastructure Projects and Co-head of Transport
United Kingdom
View profile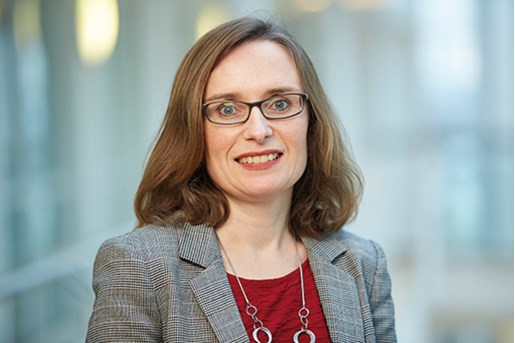 Anna Sweeney
Senior Knowledge Lawyer, Projects & Infrastructure Leeds
View profile