On 5 June 2018 the UK Transport Secretary Chris Grayling laid before Parliament a final proposal for an Airports National Policy Statement the main thrust of which was to provide policy support for a new north-west runway at Heathrow Airport.
Background
This has been a long time in the making. The Airports Commission was set up in 2012 to look at how best to address the need for new runway capacity in the UK. It looked at more than 50 options and in 2015 recommended a shortlist of three schemes: a new north-west runway at Heathrow, a new second runway at Gatwick, and an extended northern runway at Heathrow. The Airports Commission believed the new north-west runway at Heathrow had the strongest case and the Government agreed, but wanted to understand the environmental impacts better. In October 2016 the Government confirmed it agreed with the north-west runway recommendation and in February 2017 published a draft Airports National Policy Statement (NPS) setting out the case for the scheme and the local and environmental mitigations that would be needed before expansion could proceed.
After much public consultation, and scrutiny by the Commons Transport Committee, the result is the final proposal for an NPS for the new north-west runway. We look at what this means for various transport interests.
Domestic airports
The government expects that up to 15% of slots on the new runway will be used for flights to other UK airports. At present, only 4% of passengers are UK transfers. This should mean that, far from taking business away from regional airports, it will allow more connecting flights giving passengers a greater choice of destination from their local airport. Since the NPS was published, the government has stated that it will use public service obligation (PSO) powers if necessary, to reserve slots at Heathrow for flights to and from regional airports and also to make those flights exempt from air passenger duty.
The government has also published Beyond the horizon: the future of aviation. This confirms the government's support for airports throughout the UK making best use of existing runways, as long as there are appropriate measures to offset the increased carbon emissions and reduce noise.
It will be up to the relevant local planning authority to consider applications that increase existing planning caps by fewer than 10 million passengers per annum. Increases of 10 million passengers or more per annum would be considered as Nationally Significant Infrastructure Projects (NSIPs), requiring a Development Consent Order (DCO), on a case by case basis.
Freight
Heathrow's contribution to UK freight includes some mind-boggling figures. It is the UK's most valuable freight port, handling £360 million of freight a day – 87% of all UK freight carried in the belly-hold of passenger planes last year, and more than major shipping ports such as Southampton and Felixstowe. A third runway would enable it to nearly double its freight capacity. It is well connected to the rest of the UK, both in the air and on the ground, so freight can be easily transported to its end destination.
Rail links
According to Chris Grayling, the Transport Secretary, Heathrow is already Britain's best-connected airport by road and rail and this will improve, with the new Crossrail (Elizabeth Line) link, upgrades to the Piccadilly Line and new proposed southern and western rail links; the southern link being a developer-led and entirely privately-financed proposal (see our article Time to Invest in Rail for more details on the opportunities for the private sector to put forward proposals for new rail infrastructure). And HS2 of course. As part of the DCO process, the transport links will need to be looked at carefully. The government warn that development consent would only be granted if the new runway is within existing air quality obligations, and the majority of local air quality issues around Heathrow stem from vehicle journeys within the local area rather than aircraft movements. A shift from road to rail seems imperative.
Private finance
The new runway scheme will be entirely privately financed, by Heathrow Airport itself. According to Grayling, "they are the only credible promoter who could deliver this transformational scheme in its entirety". The new runway will cost around £14bn to build, and Heathrow will use the revenue from landing charges to fund this. Landing charges are regulated by the CAA, which has been asked by the government to try and keep them near current levels. And of course the increase in the number of landing charges won't be felt until the new runway is operational, meaning that investors are questioning how Heathrow will afford the construction cost. There are hints of a judicial review challenge by Heathrow Hub, the promoters of one of the two other shortlisted schemes, to extend the northern runway at Heathrow, if the NPS is approved. Whether such an ambitious scheme can be delivered without some form of public subsidy remains to be seen, but if it can, that must be good news for private sector investors.
Next steps
Parliament are due to vote on whether to approve the final NPS on Monday 25 June. If it is passed, and subject to any judicial review from Heathrow Hub, the next step is to obtain a DCO. Heathrow will need to develop their plans and hold a further consultation and it is at this point that landowners, airlines, transport networks and owners of significant infrastructure in the area will need to take legal advice on how best to engage with the consultation.
If all goes to plan, Heathrow should submit their DCO application in winter 2019/20, a decision on this will be made in 2021 and, if successful, construction of the new runway will begin. The new runway, along with the first phase of HS2 via Old Oak Common and the new western rail access, should be operational in 2026.
We are also expecting the government to publish its Aviation Strategy, setting out the long term direction for aviation policy making to 2050 and beyond, in early 2019. Watch this space!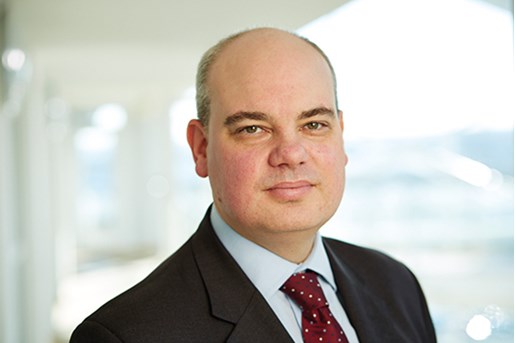 Paul Hirst
Partner, Infrastructure Projects and Co-head of Transport
United Kingdom
View profile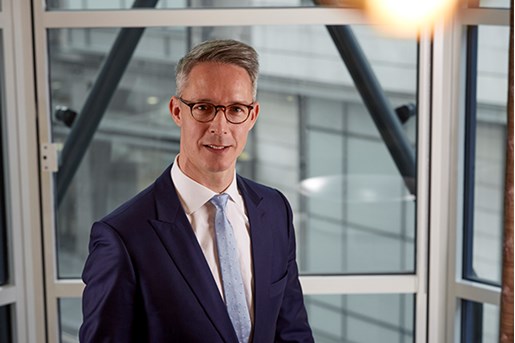 Marnix Elsenaar
Partner, Head of Planning and Infrastructure Consenting United Kingdom
View profile