The Winter 2017/18 issue of our Resolve publication includes: Notifying a warranty claim under a Share Purchase Agreement; Trust busting – a new line of attack; New Disclosure Pilot for Business and Property Courts and more...
---
Notifying a warranty claim under a Share Purchase Agreement – a cautionary tale
Zayo Group International Limited v Michael Ainger & Others [2017] EWHC 2542 (Comm). This case illustrates the necessity of complying with contractual provisions governing notices of claim to the letter, not only in relation to the manner of notifying the claim (service) but also form and content.
Trust busting – a new line of attack
In October 2017, the High Court handed down its latest judgment in the long-running dispute between JSC Mezhdunaodniy Promyshlenniy Bank (the "Bank") and its liquidators and Sergei Pugachev, the Bank's founder.
Addleshaw Goddard obtains security for costs order against a funder to be given in excess of the Arkin cap
The High Court (Mr Justice Foskett) last week handed down, in Sandra Bailey & others v GlaxoSmithKline UK Limited (the Seroxat Group Litigation), a judgment awarding Addleshaw Goddard's client GlaxoSmithKline UK Limited ('GSK') security for costs against a third-party litigation funder for a sum greater than the amount the funder has committed to fund the litigation. The security awarded was therefore in excess of the cap on adverse cost liabilities of professional third-party funders applied in Arkin v Borchard Lines (Nos 2 and 3) [2005] 1 WLR 3055 (the 'Arkin cap').
When the chips are down: edge sorting and the new test for dishonesty
"I admire your luck, Mr…?" "Bond, James Bond."
In 007's very first film appearance, Sean Connery wins a game of Baccarat before he goes on, against the odds, to save the world from nuclear destruction. A recent Supreme Court decision (Ivey v Genting Casinos (UK) Ltd t/a Crockfords [2017] UKSC 67) recounted scenes that would not be out of place in the latest spy drama. Except this time the winner was not so lucky.
Liquidators attempt to claw back investors' recoveries from insolvent funds
A recent decision of the Privy Council dismissing the claim of liquidators of an insolvent hedge fund to claw back redemption payments made to an investor leaves lingering uncertainties for investors generally.
New Disclosure Pilot for Business and Property Courts
Following a seminar held by general counsel and company secretaries for the FTSE100 group of companies (the GC100) on disclosure in April 2016, a disclosure Working Group was set up which was chaired by Lady Justice Gloster. The Group were tasked with identifying issues with the existing rule and suggesting practical solutions.
Supreme Court reinstates "but for" test to determine causation
The Supreme Court has reinstated the traditional "but for" approach to assessing loss in valuer's negligence claims.
Quick summaries for those dealing with disputes
Our quick summaries in this issue include recent cases on: Court of Appeal reminder of potential cost of providing a cross-undertaking; Guidance on the collateral use of disclosed documents; Recent Part 36 costs decisions.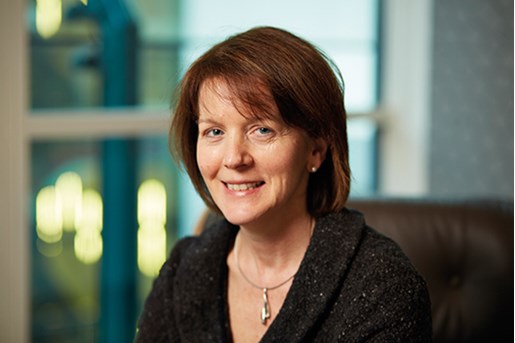 Kate Menin
Principal Knowledge Lawyer, Dispute Resolution London, UK
View profile