The privilege is all mine…or is it? Further guidance on litigation privilege
---
Since the decision of Andrews J in SFO v ENRC, in mid- 2017, lawyers have been more than usually alert to the question of whether communications, generated in the course of an internal investigation, will attract litigation privilege, particularly when the outcome of the investigation may be criminal, rather than civil proceedings.
The ENRC decision, in which Andrews J held that, on the facts of that case, the documents in question should be disclosed as they were not protected by litigation privilege, will be reconsidered by the Court of Appeal in July 2018. Meanwhile the scope of litigation privilege has again been tested in both criminal and civil cases.
Investigating a fatal workplace accident - HSE v Jukes
The Court of Appeal (Criminal Division) has ruled that a statement made by an employee to a company's solicitors as part of their investigation into a fatal workplace incident was not covered by litigation privilege.
The appellant was transport and operations manager at a waste management company. In 2010, an employee was crushed to death when he entered a baling machine to clear a blockage. Mr Jukes was convicted after trial of failing to take reasonable care of the health and safety of employees. He was sentenced to nine months imprisonment.
Appeal
On appeal, Mr Jukes raised the admissibility of a statement he made to the company's solicitors a few weeks after the incident. Mr Jukes had stated he was responsible for health and safety. This statement was relied upon by the prosecution at trial, as it was inconsistent with a statement Mr Jukes had provided to the HSE 16 months later denying any responsibility. Mr Jukes argued the statement given to the company's solicitors was covered by privilege.
The Court of Appeal held the statement was not privileged. At the time Mr Jukes signed the statement, the HSE had not made any decision to prosecute. An investigation is not adversarial litigation.
Further, applying the reasoning of Andrews J in SFO v ENRC [2017] EWHC 1017 (QB) the Court held Mr Jukes was unable to point to any evidence to suggest that when the statement was signed either he or the company had enough knowledge of what the HSE investigation would unearth, or had unearthed, that it could be said they appreciated it was realistic to expect the HSE to be satisfied it had enough material to stand a good chance of securing convictions. It therefore could not be said that the HSE considered there to be a 'reasonable prospect' of prosecution. The Court further held that had the document been privileged, any privilege was exclusive to the company.
Practical considerations
This case demonstrates the difficulties in asserting a claim to litigation privilege within a criminal context. The structure of an internal investigation requires careful management: whether an investigation has become sufficiently adversarial to attract litigation privilege will be determined on the facts of each case.
R (for and on behalf of the Health and Safety Executive) v Paul Jukes [2018] EWCA Crim 176
Investigating a claim by HMRC for VAT
By contrast, in Bilta v RBS, Sir Geoffrey Vos upheld a claim for litigation privilege in respect of documents produced by RBS's lawyers in the course of an investigation following an assessment by HMRC for overclaimed input VAT. Although Vos J carefully distinguished ENRC, (not least because in Bilta the investigating body was HMRC, and not the SFO) he did appear to take issue with some of Andrews J's reasoning in ENRC.
Background
In 2012 after a 2 year investigation HMRC wrote what Vos J described as a "watershed" letter to RBS reclaiming input VAT of £90m, on the basis that carbon credit trades executed by an RBS subsidiary with Bilta were fraudulent. Bilta subsequently went into liquidation. In the current claim Bilta's liquidator alleged that RBS had dishonestly assisted the fraudulent directors in those trades by wilfully shutting their eyes to what was an obvious fraud, causing the company loss.
Bilta now sought disclosure of documents underlying RBS' response to the 2012 HMRC claim, including a report prepared on behalf of RBS by its lawyers and notes of the lawyers' interviews with RBS' employees and ex- employees. The interviewees were outside the lawyers' client group at RBS, so there could be no claim to legal professional privilege. Hence the claim for litigation privilege.
Claiming litigation privilege
For communications to attract the protection of litigation privilege:
litigation must be in progress or in contemplation
the communications must have been made for the sole or dominant purpose of conducting that litigation
the litigation must be adversarial, not investigative or inquisitorial
In Bilta RBS' claim to litigation privilege was challenged on the second ground. Bilta argued that the documents in question had not been produced for the dominant purpose of conducting the litigation. RBS' purpose, they said, was instead to inform itself of the position, maintain good relations with HMRC and comply with its own internal procedures.
Decision
Vos J held that the report on which RBS response to the HRMS claim was based, and the underlying documents, were akin to preparation for a response to a letter before action in a civil claim. Whilst there may have been other purposes in compiling the report and conducting the interviews, apart from preparing RBS' response, those purposes could be viewed as subsumed within the dominant purpose of defeating HMRC's tax assessment. Vos J noted that the 1984 Court of Appeal decision in Re Highgrade Traders had not been cited in argument in ENRC. That decision dealt with dual purpose documents and held that a subsidiary purpose could be subsumed into the dominant purpose. Of particular note, for the purposes of litigation privilege claims in civil proceedings, is Vos J's remark that "ostensible cooperation with HMRC doesn't preclude gearing up for a fight"; in ENRC Andrews J had found that communications prepared for the purpose of avoiding litigation were not prepared for the dominant purpose of conducting it. In this, as in other aspects of his decision, Vos J acknowledges the commercial realities of a party in the position of RBS: "the commercial reality here was that RBS had to comply with its own protocols and its statutory duties to cooperate with HMRC" (paragraph 65) and "one has to take a realistic, and indeed commercial, view of the facts" (paragraph 66).
Overall this decision shows a pragmatic approach to the difficulties for potential parties to litigation, and their lawyers, in dealing with investigations where civil proceedings are anticipated; it remains to be seen whether the Court of Appeal will take a similar approach, where a criminal prosecution is on the horizon, in the ENRC appeal this summer.
Bilta (UK) Ltd (In Liquidation) v Royal Bank of Scotland [ 2017] EWHC 3535 (Ch)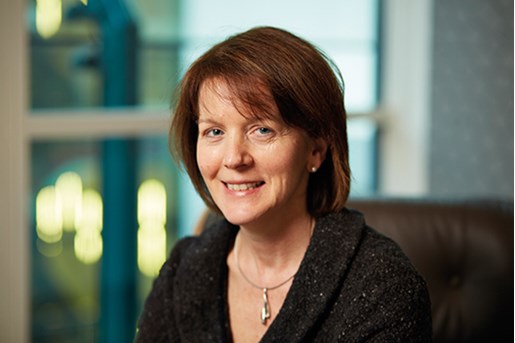 Kate Menin
Principal Knowledge Lawyer, Dispute Resolution London, UK
View profile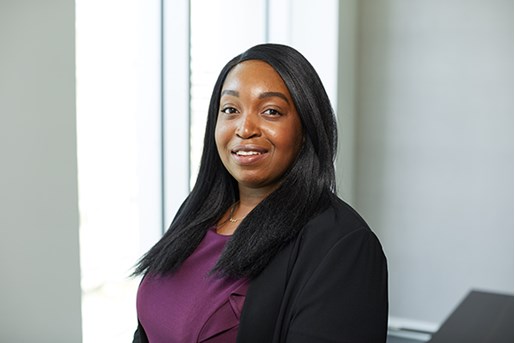 Priscilla Addo-Quaye
Managing Associate, Health and Safety
Manchester, UK
View profile