Welcome to the July 2018 edition of our International Arbitration Quarterly Review
---
SIAC Award can be enforced despite procedural irregularities
Sanum Investments Limited v ST Group & others
Following a dispute arising out of joint ventures to develop gaming enterprises in Lao an arbitration took place under the auspices of the Singapore International Arbitration Centre (SIAC). The Claimant was awarded over USD 200m in damages (the Award). However the Defendants attempted to prevent enforcement of the Award on the basis of both procedural and jurisdictional objections. The High Court of the Republic of Singapore (the Singapore Court) agreed that there had been some procedural irregularities – including the wrong number of arbitrators and the wrong seat - but held that they should not prevent the Award being enforced.
Arbitrators can be appointed in overlapping arbitrations but they must be mindful of their duties to disclose
Halliburton Company v Chubb Bermuda Insurance Ltd and others
In the words of the Court of Appeal in this recent decision "arbitrators are assumed to be trustworthy and to understand that they should approach every case with an open mind." But what happens when an arbitrator accepts appointments in overlapping references with only one party in common? Should he/she disclose this? Who to? And what should happen if they do not?
English High Court supports Tribunal's refusal to defer award pending outcome of domestic court proceedings
SCM Financial Overseas Ltd v Raga Establishment Ltd
In SCM Financial Overseas Ltd v Raga Establishment the Commercial Court dismissed a challenge to an arbitration award brought on the basis that a tribunal's refusal to defer their award pending the outcome of court proceedings, which might have impacted upon the decision the arbitrators had to make, amounted to serious irregularity within the meaning of section 68 of the Arbitration Act 1996 (the Act).
Court of Appeal dismisses public policy challenge to CIETAC award
RBRG Trading (UK) Ltd v Sinocore International Co. Ltd
A recent decision by the Court of Appeal has addressed the public policy defence to enforcement under s.103(3) of the Arbitration Act 1996, in circumstances involving alleged illegality on the part of the enforcing party in requesting payment on the basis of forged bills of lading.
Section 45 of the Arbitration Act 1996 – an often forgotten tool in the arbitration toolbox
Goodwood Investments Holdings v Thyssenkrupp Industrial Solutions
A recent decision of the Commercial Court provides a useful reminder of a little used tool in the arbitration toolbox – the ability to apply under section 45 of the Arbitration Act 1996 to refer questions of law to the English court for determination.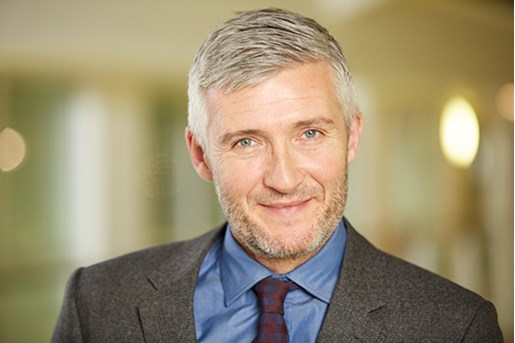 Simon Kamstra
Partner, Co-Head of International Arbitration
United Kingdom
View profile