Included in this issue of InCredit: FCA says HCSTS lenders should tackle affordability problems proactively; UK Finance paper proposes post-Brexit equivalence framework and much more...
---
UK
FCA says HCSTS lenders should tackle affordability problems proactively
The Financial Conduct Authority (FCA) has published a Dear CEO letter regarding the issues surrounding the increase in complaints about unaffordable lending (including complaints about a 'chain' of loans over an extended period) and to set out how it expects high-cost short-term credit (HCSTC) firms to manage the impact.
FCA guidance paper on SM&CR
The FCA is consulting on guidance for FCA solo-regulated firms preparing for the Senior Managers and Certification Regime (SM&CR). The guidance aims to give practical assistance and information to firms preparing SoRs and Responsibilities Maps. The proposed guidance builds on the information the FCA published in the Guides to the SM&CR for solo-regulated firms. The guidance aims to help all FCA firms clearly set out Senior Managers' responsibilities through SoRs. 'Enhanced' firms will also be able to use it to produce Responsibilities Maps which show how their firm is managed and governed. The FCA is seeking comments by 10 December 2018.
PRA and FCA intensify focus on financial risks from climate change
The Prudential Regulation Authority (PRA) has published a consultation paper (CP23/18) on a draft supervisory statement (SS) on banks' and insurers' approaches to managing the financial risks from climate change. The FCA had also published a Discussion Paper on climate change and green finance.
PRA, 16 October 2018
Treasury Committee writes to BoE and FCA regarding Brexit impact analyses
The chair of the Treasury Select Committee, Nicky Morgan MP, has written to the Bank of England (BoE) and the FCA to clarify the content and timing of the analysis it has requested regarding the impact of Brexit on their ability to deliver their objectives. Ms Morgan has also asked the Chancellor of the Exchequer to allow Treasury officials to work with the committee's new specialist advisor on Brexit. This letter follows previous correspondence in June 2018, where Ms Morgan asked each for an impact analysis of the EU Withdrawal Agreement to be published once it had been negotiated. This clarification means that the impact analyses are required after negotiations have completed but in good time before any votes to Parliament.
UK Parliament, 11 October 2018
UK Finance paper proposes post-Brexit equivalence framework
UK Finance published a paper which examines the EU's current approach to equivalence and offers practical recommendations for how an enhanced form of equivalence, respectful of the sovereignty and other objectives of each of the parties, may be achieved.
IMLA seeks clarity on future of Help to Buy scheme
The Intermediary Mortgage Lenders Association (IMLA), which represents 43 UK banks, building societies and specialist lenders, is urging government to provide much-needed clarity around the future of the Help to Buy Equity Loan Scheme (HTB) to prevent destabilisation of the housing market and preserve the ability to offer FTBs home financing.
John Glen responds to Treasury Committee report on household finances
A September 2018 letter was published by the Treasury Committee from John Glen, the economic secretary to the Treasury. In the letter, John Glen thanked the committee for their work in preparing the report on Household finances: income, saving and debt.
Worldwide
2018 Consumer Markets Scoreboard shows EU financial services still need improvement
The European Commission published the 2018 Consumer Markets Scoreboard that monitors how EU consumers rate the performance of 40 goods and services sectors. While the overall trust in markets has followed a positive trend since 2010, the report reveals that only 53% of consumers trust that businesses in the services sectors comply with consumer rules.
European Commission, 12 October 2018
EU adopts tougher rules on money laundering
The Council adopted a new anti-money laundering directive. This directive introduces new criminal law provisions which will disrupt and block access by criminals to financial resources, including those used for terrorist activities.
Council of the EU, 11 October 2018
EESC welcomes EU plans on crowd funding
The European Economic and Social Committee (EESC) published their opinion on the European Parliament and Council of the European Union proposals to amend MiFID II and to create a regulation on European crowd funding service providers (ECSP) for business.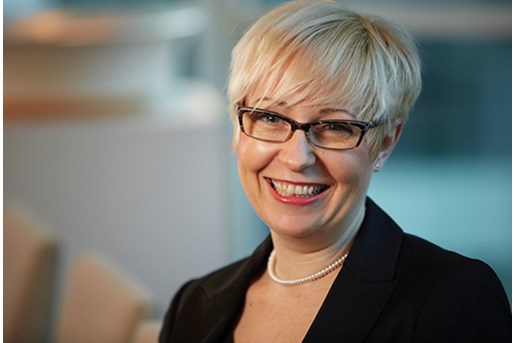 Amanda Hulme
Partner, Head of Financial Regulation
London
View profile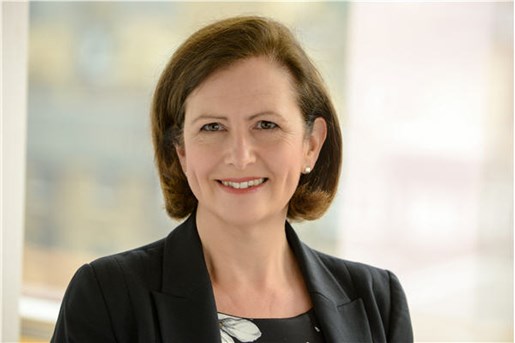 Lorna Finlayson
Partner, Financial Regulation
Edinburgh
View profile