Annual certificate of sponsorship (CoS) renewal process 2018
---
April's deadline for the CoS renewal process is fast approaching and employers should look ahead to consider allocations of certificates of sponsorship for 6 April 2018 – 5 April 2019.
Employers will have received, or will shortly receive, an email from the Home Office informing them that they are now able to apply to renew their allocations of Tier 2 (General) unrestricted CoS and Tier 2 (ICT) CoS. Current allocations will expire on 6 April 2018 and any unused certificates will be withdrawn. Most employers will need to apply for new certificates. However, some employers will be notified that their certificates will be automatically re-allocated based on their CoS allowance from last year.
Employers should consider how many certificates they will need next year in the following categories:
Unrestricted certificates for existing employees sponsored under Tier 2 who will need to extend their visa/ leave to remain between 6 April 2018 and 5 April 2019.
Unrestricted certificates for new hires who are:

non-EEA nationals whose salary will be in excess of £159,600;
non-EEA nationals whose role would be a "high value inward investment post";
non-EEA nationals who already have leave to remain in the UK (other than under Tier 4) and will require sponsorship; and
Croatian nationals who require worker authorisation.

Intra-company transfer, where an employer also has a Tier 2 (ICT) Licence.
Employers should aim to give as much detail as possible to justify the number of certificates requested. It is also advisable to request the maximum number of certificates that are realistically needed, since applying for additional certificates later in the year can be time consuming or have an additional cost if the priority service is used.
Note that the renewal process does not apply to restricted CoS – these are applied for on an individual basis as and when they are required.
Increased numbers of applications for restricted CoS
Restricted CoS are allocated to migrants sponsored in any role other than those listed above under the "unrestricted certificates" categories. Restricted CoS are subject to an annual limit.
In December 2017, the number of applications for restricted CoS allocations was exceeded. This meant that applications which would ordinarily meet the requirements were refused and a higher salary threshold was applied. The average salary required for a successful application rose to £55,000 – a drastic jump from previous months where an average of £21,000 was required.
In January 2018, there are 1409 CoS available (lower than the average of 1725) and in February and March 2018, this will drop to 1000 CoS per month. The annual number of restricted CoS allocations will reset in April 2018. Until this point, it is likely that demand will continue to outweigh allocations every month.
Updated Tier 2 guidance
On 11 January 2018, the Home Office published an updated version of its Tier 2 and 5 guidance for sponsors. The key changes in relation to Tier 2 sponsorship are:
reporting duty– sponsors must report to the Home Office within 10 working days if the size of its business changes from small to large or vice versa (paragraph 15.2);
a sponsor will no longer be able to add a branch if it is B rated or it is unable to offer a genuine vacancy (paragraph 5.2, 18.12);
a sponsor will no longer be able to add any tiers to its licence if it is suspended or downgraded to a B rating (paragraph 11.8, 18.12);
a migrant cannot apply to extend their stay in the same tier and category more than 3 months before the day that their current leave expires (paragraph 39.22); and
clarification that the term "similar protection to TUPE" (in the context of the sponsorship duties relating to mergers, takeovers and other corporate restructures) does not include "ad hoc arrangements" but does include provisions such as the Cabinet Office Staff Transfers in the Public Sector Statement of Practice and section 23 of the Public Bodies Act 2011.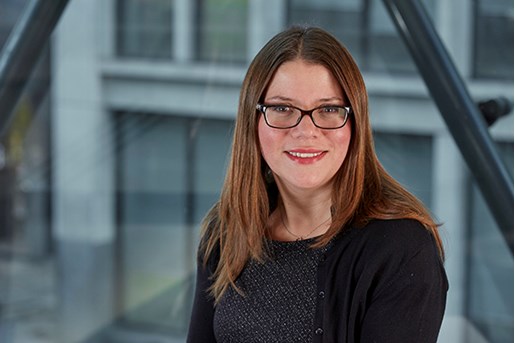 Sarah Harrop
Partner, Employment & Immigration London
View profile