On 18 September 2018, the Migration Advisory Committee (MAC) published its report on the impact of EEA migration in the UK and its recommendations for the UK's post-Brexit work immigration system.
---
What does the report say about the impact of EEA migration in the UK?
The report includes evidence about the impact of migration on different regions and business sectors and it also assesses the impact of EEA migration on a wide range of areas including the labour market and public finances.
The MAC reached the following conclusions:
EEA migration, overall, has a positive impact on public finances - EEA migrants pay more in taxes than they receive in benefits.
EEA migrants have no or little impact on the overall employment and unemployment outcomes of the UK born workforce. In addition to this, migration is not a major determinative of the wages for UK born workers.
EEA migrants contribute more to the health service and provision of social care than what they consume. In addition, EEA migrants account for an increasing share of the health and social care workforce although these sectors tend to employ more non-EEA migrants.
Evidence suggests that highly skilled migrants have a positive effect and contribution to the levels of innovation in the UK.
There is some evidence to suggest that migration has increased house prices.
Despite the above findings, the report recommends that, if immigration does not form part of any Brexit deal, no preferential treatment should be given to EEA migrants over non-EEA migrants. Further, the report recommends moving away from the free movement of people and adopting a "welcoming approach" to migration, citing Canada's immigration system as an example. The rationale for moving away from the freedom of movement of people (which of course is currently in place for EU citizens entering the UK) being that there is no control over the level and mix of migration.
What does the MAC report recommend as an immigration system?
The key points for employers include the following:
The MAC report makes recommendations about what they think the system should look like for high-skilled, medium-skilled and low-skilled workers. They suggest a policy which provides greater access for higher-skilled and medium-skilled migration whilst restricting access for lower-skilled workers.
Their recommendation is that Tier 2 (General) be extended to cover EEA citizens in high and medium-skilled roles. In particular they propose:
the abolition of the Tier 2 (General) cap which is currently 20,700 per year;
that medium-skilled jobs would also be eligible for sponsorship under Tier 2 (General);
the retention of the £30,000 salary threshold for all migrants in Tier 2;
that the Immigration Skills Charge of £1000 should also cover EEA citizens;
the abolition of the Resident Labour Market Test, which currently requires employers to demonstrate that there are no UK-based workers who can fill any role; and
that it should be easier for migrants sponsored under Tier 2 to change employers in-country.
The MAC report does not recommend having distinct migration routes for any specific sector, except for the possibility of a seasonal agricultural workers scheme. They also do not recommend any special migration routes for public sector workers or a differentiation of rules (for example, salary threshold) across regions.
What does this mean for employers?
A number of the MAC's recommendations will come as welcome news to employers, in particular abolishing the cap on Tier 2 migrants and the potential removal of the Resident Labour Market Test. However, concerns have been raised by a number of businesses which are heavily reliant on low-skilled workers.
It now seems likely that the Tier 2 (General) system is here to stay. There is a realistic prospect that this system will be extended to all migrants who enter the UK for the first time after the implementation period in 2021. The MAC do acknowledge that the Government will need to streamline the current bureaucratic immigration system and make improvements so that it is fit for purpose.
Employers who have previously not required a Tier 2 sponsor licence, or who may not have hired employees from outside of the EEA, may now wish to consider whether they will need a Tier 2 sponsor licence in the future.
There is also an increased possibility that the repeat checks required as part of the right to work obligation placed on employers, where a migrant has a time-limited right to be in the UK, may be needed for all non-UK national employees until they have obtained an indefinite right to remain in the UK.
It should be borne in mind that these are only recommendations at this stage and much will depend on the outcome of the Brexit negotiations.
What are the next steps for employers?
Continue to monitor the developments in this area and await further policy updates in the form of the Immigration White Paper.
Review your right to work processes and how you carry out repeat checks for all migrant workers.
If you do not have one already, consider whether you will need a Tier 2 sponsor licence in the future and if so, what steps you will need to take in order to apply for a licence.
If you rely heavily on low skilled-migrants consider reviewing your business plans now to prepare for the potential loss of free access to lower-skilled EEA workers.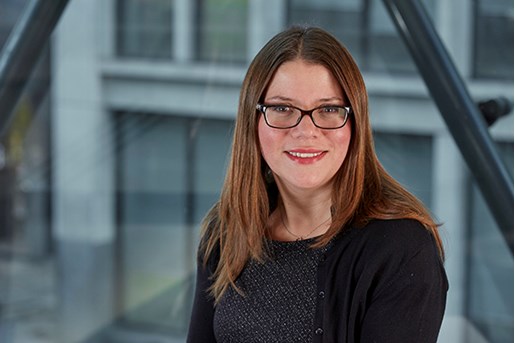 Sarah Harrop
Partner, Employment & Immigration London
View profile