Our Immigration team rounds up the latest immigration law developments for employers.
This briefing considers the following four areas: (1) Restricted Certificates of Sponsorship allocations; (2) Home Office treatment of NHS workers; (3) the Migration Advisory Committee Interim Report; and (4) Tier 1 (General) migrants' applications for settlement.
Restricted Certificates of Sponsorship (CoS) allocations reset but salary thresholds remain high
Restricted CoS are subject to an annual limit. The Home Office sets aside a certain number of CoS from that annual limit each month for allocation to migrants.
Further to our update in January 2018, in recent months the number of restricted CoS applications has consistently exceeded the number available for allocation. This means that applications which would ordinarily have met the requirements were refused and a higher salary threshold was applied.
In April 2018, the annual limit on restricted CoS available reset and 2200 restricted CoS were available last month. This is a significant rise from the 925 certificates that were available in March 2018. However, the salary threshold required for a successful application has remained high, with the average salary required in April 2018 being set at £46,000. This is a fall from the March 2018 average of £56,000, but it is an increase on the general average of £21,000 at this stage last year.
We will keep track of the average monthly salary thresholds, which we anticipate will drop next month. At present, however, employers should be aware of the salary threshold when making offers to applicants.
Should the Home Office treat NHS workers more favourably?
There have been calls from health workers and unions to afford special treatment to doctors and nurses who are recruited by the NHS from overseas. This is in light of a NHS staffing shortage which has been amplified since Britain voted to leave the EU in 2016.
100 junior doctors are refused Tier 2 visas
Higher salary thresholds for restricted CoS applications (as explained above) have been the subject of criticism in the press this month, as it emerged that 100 Indian doctors who were recruited by the NHS were refused visas in April 2018. Many doctors from overseas have been prevented from taking jobs in hospitals in the UK as their salaries have not met the higher thresholds.
Currently, priority can be given to applicants on the shortage list (which includes nurses and some specialist consultants) or PhD-level occupations, but doctors do not generally fall into either of these categories. There have been calls from unions to include doctors on this list in light of a shortage of NHS doctors.
Should nurses have to pay the NHS surcharge?
For non- EU migrants, there is an NHS surcharge of £200 per year per migrant (which is also payable by their spouse/ partner and dependants), that is paid to cover the cost of their healthcare whilst they are resident in the UK. The charge is due to rise to £400 and there are plans for it to extend to EU migrants later this year.
The Royal College of Nursing has urged the Home Office to waive this fee for nurses who have come to the UK from outside the EU as it: (a) may prevent nurses from coming here initially; and (b) is breaking up families or forcing nurses to leave the UK where they can no longer afford to pay the surcharge.
Migration Advisory Committee (MAC) Interim Report published
In July 2017, the Home Office commissioned the MAC to conduct a review of migration from the EEA to the UK, both pre and post the Brexit referendum. The final report will aim to assess the social and economic impact of Brexit on the UK from an immigration perspective with the aim of assisting the Government to form policy.
The MAC published its interim report following its call for evidence in October 2017. The report summarises the 417 responses that it received from employers across a variety of sectors. The key points on this are:
employers do not deliberately seek to fill vacancies with EEA migrants (but do so where they are the best or only available candidates);
employers find the current Tier 2 system time-consuming and complicated;
employers of high-skilled workers are concerned about having to employ EEA workers subject to the current non-EEA system after Brexit; whereas employers of low-skilled workers are concerned about losing a significant portion of their workforce after Brexit;
employers think that a new, more restrictive immigration policy would lead to more unfilled vacancies; and
employers think that skills shortages could be alleviated by offering more training to UK-born workers, rather than relying on EEA workers.
Whilst the report is a useful overview of employers' current approach to employing migrants, there is little in the way of informing us on policy or practical steps that should be taken now.
The final MAC report is due in September 2018. We hope that this report will contain more guidance for employers.
A copy of the interim report can be accessed here
Tier 1 (General) migrants' applications for settlement are rejected due to tax evidence
Tier 1 (General) is a visa category that no longer exists, following closure of the route for new applicants in 2011 and extensions in 2015. Those migrants who were still working in the UK on Tier 1 (General) visas had to apply to settle in the UK by 5 April 2018 (if they qualified for settlement).
To evidence a settlement application, self-employed migrants had to provide evidence of their earnings by way of tax returns. These migrants had to account to both HMRC and the Home Office for their earnings.
There has been a trend of settlement applications being rejected on the basis of discrepancies between the evidence supplied to HMRC and to the Home Office. This is particularly difficult where a Tier 1 (General) applicant is rejected as the category no longer exists and so the migrant has to essentially "start from scratch" if they are refused settlement.
It is advisable to ensure, therefore, that where a migrant is self-employed, they are careful to ensure that accurate accounts are kept. Further, upon making a settlement application it is vital to obtain advice from accountants and legal advisers.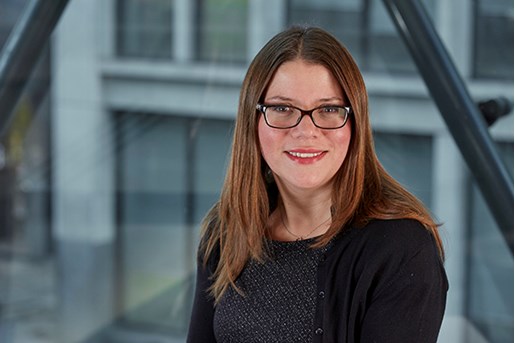 Sarah Harrop
Partner, Employment & Immigration London
View profile