This month's Immigration update looks at some welcome medicine for employers in relation to the Tier 2 visa cap and a reminder of the need for a fair process in right to work dismissals.
---
Relaxation of the Tier 2 visa cap
It has been a difficult few months for employers who are Tier 2 sponsor licence holders, as many have struggled to obtain restricted certificates of sponsorship (CoS) from the highly competitive Tier 2 route in order to sponsor non-EEA migrants. Indeed in April 2018, the monthly allocation limit was exceeded for a record fifth month in a row. As a result, priority has been given to applications for those on the shortage occupation list, with PhD qualifications or with the salaries in excess of £50,000 – leaving many employers unable to recruit skilled workers internationally.
However, there is finally some good news in relation to current immigration policy as the government has announced that the annual cap of restricted CoS available to employers to sponsor non-EEA workers (which has been set at 20,700 since 2011), will no longer include doctors and nurses.
Whilst it may still be seen as something of a sticking plaster rather than a cure for a health service whose resources are significantly stretched, the removal of the restriction on the numbers of doctors and nurses who can be employed through the Tier 2 visa route opens up further avenues of recruitment so is undoubtedly a step in the right direction.
It also represents a positive development for other licence holders, who have battled with the more restrictive criteria and seen their applications rejected as the cap was reached month after month. As a result, employers have been urging the government to increase the cap or ease Tier 2 CoS restrictions, amid a growing skills shortage, for some time. The move to take doctors and nurses out of the cap will, therefore, free up significant numbers of CoS each month for other highly skilled workers.
Right to work dismissals
In Afzal v East London Pizza Ltd t/a Dominos Pizza, the EAT held that an employer acted too hastily in forming a belief that an employee no longer had the right to work in the UK, by refusing him the right to appeal his dismissal because 'there was nothing to appeal against'.
Background law
All employers have an obligation not to employ illegal workers under section 15 of the Immigration, Asylum and Nationality Act 2006 (the Act). An employer who has "reasonable cause" to believe that an individual is working illegally may face legal and commercial penalties, including:
criminal liability;
civil penalties of up to £20,000 for each illegal worker; and
the prospect of being named and shamed on the UK Visas and Immigration (UKVI) website.
Section 15(3) of the Act, however, provides a statutory excuse from the penalties above if the employer can show that it undertook certain document checks – known as right to work checks.
Facts
The Claimant had been working for Dominos Pizza for nearly 7 years, latterly as an Assistant Manager. As a Pakistani national, the Claimant exercised his right to work in the UK as the spouse of an EEA national. His EEA residence card evidencing the right to work expired on 12 August 2016 but his right to work would continue as long as he lodged an in-time application for an extension of leave to the Home Office before his residence card expired.
Acting promptly on the expiry of his residence card, Dominos dismissed the Claimant on 12 August 2016 for failing to provide satisfactory evidence that he had the right to work in the UK. The Claimant was not given a right of appeal. Had he been given that right, he would have been able to adduce evidence which demonstrated to his employer that he had, in fact, made an application to extend his leave on the day his residence card expired, thus extending his right to work.
At first instance, the Employment Tribunal dismissed the claim for unfair dismissal and held that giving the Claimant an appeal would not have made any difference as the Respondent could not 'back-fill' a belief it did not have at the time.
However, the EAT upheld the Claimant's appeal, stating that he should have been given the right to appeal. As the Claimant had leave at all material times, he would have been able to prove that he had made an in-time application had he been given the opportunity to present his case at an appeal. The case was remitted back to an Employment Tribunal to decide whether the dismissal was fair in light of the EAT ruling.
Comment
This decision is a clear reminder that, even though the consequences of employing workers illegally are severe and an employer's obligations in this regard should not be understated, the ordinary principles of unfair dismissal must not be forgotten.
Employers must still run a fair process and give an employee an opportunity to state their case, in both a dismissal hearing and appeal. In this instance, had the employer given the employee that opportunity, it would very likely have reinstated the employee following the appeal – to not do so, potentially rendered the dismissal unfair.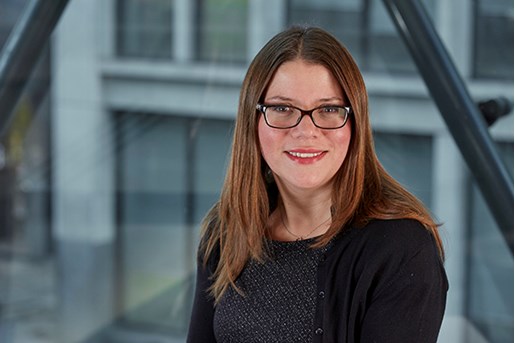 Sarah Harrop
Partner, Employment & Immigration London
View profile