Included in the May edition of Corporate News: Ability to remove personal address from Companies House registers now in force (and earlier than expected); One in ten FTSE 350 companies fall short on gender diversity targets; and more.
Company Law
Bank of England reforms SONIA interest rate benchmark ahead of LIBOR being phased out (think about references to LIBOR in your agreements)
In preparation for LIBOR being phased out in 2021, the sterling overnight index average (SONIA) which is a widely used interest rate benchmark and the reference rate for sterling overnight indexed swaps, has been reformed by the Bank of England. There is a move to transition to using SONIA across sterling markets, instead of LIBOR, over the next few years due to concerns about the sustainability of LIBOR beyond 2021.
Ability to remove personal address from Companies House registers now in force (and earlier than expected)
We reported back in February that the Department of Business, Energy and Industrial Strategy (BEIS) had announced plans to make it easier to remove home addresses from the company register with the aim of helping to protect company directors, secretaries, LLP members and PSCs from identity fraud and personal harm.
The changes have been introduced by The Companies (Disclosure of Address) (Amendment) Regulations 2018 which came into force on 26 April (somewhat earlier than originally proposed). A link to the Companies House press release is here. The regulations remove the requirement that individuals must show a serious risk of violence or intimidation arising from a company's activities and also allow applications in respect of information filed before 1 January 2003. An alternative correspondence address is needed if the individual is still appointed to a live company.
Improving transparency? Companies House publishes its business plan
Companies House has published its business plan for 2018/2019. Following criticism of the accuracy (and in some cases lack) of information disclosed by some companies as part of the "Persons with significant control" (PSC) regime, it has set out a number of areas for improvementand states that it will be:
contacting companies where it believes they have misunderstood the PSC requirements to ensure that records are correct and comply with the law;
pursuing companies that have not provided PSC information in their confirmation statement or that have not provided a statement of additional matters;
following-up with companies and PSCs where they have issued notices to their PSC (asking PSCs to provide information) or restrictions (where a PSC has failed to provide information) to ensure they update the information on their company records; and
seeking compliance from companies where there has been a complaint about missing or incorrect PSC information. Companies House aim to respond to nearly all complaints within 10 working days.
Companies House also intends to work with BEIS to:
the develop a register of beneficial owners of overseas companies that own property in the UK;
considerpotential changes to limited partnership law aimed at addressing concerns about possible misuse for fraudulent activities; and
implementthe long-awaited ban on corporate directors at a time still yet to be determined.
Corporate Governance
Corporate governance: updated QCA Corporate Governance Code
The Quoted Companies Alliance (QCA) has published a revised version of its corporate governance code. For further details see our latest Governance and Compliance update.
One in ten FTSE 350 companies fall short on gender diversity targets
The Investment Association (IA) has highlighted 14 companies in the FTSE 100 for, among other things, having all-male executive committees. Companies whose statistics highlight low levels of diversity in the strata of their executive committees and direct reports have also been highlighted and asked what steps they are taking to move towards the targets set out in the Hampton-Alexander Review.
The IA and Hampton-Alexander Review have also written to 11 FTSE 250 companies with all-male boards and a further ten who chose not to report their gender diversity data to the Review.
The IA is calling on businesses to take 'swift action' on the issue of gender diversity arguing that diverse companies 'typically outperform their less diverse peers and make better long-term decisions'.
Equity Capital Markets
FCA reviewing irredeemable preference shares
The Financial Conduct Authority (FCA) has published a Dear CEO letter which states that it is currently reviewing the prevailing market for certain fixed income shares, particularly those described as being perpetual, irredeemable or in some other way that suggests permanence.
The FCA wants to ensure investors have access to the information that they require to properly assess the risks and rewards attaching to such shares and sets out a suggested list of what that information might look like.
The letter highlights that listed companies will need to consider whether any intention to cancel or otherwise retire a class of irredeemable shares, or similar shares, at a price based on factors other than the prevailing market price, or their company's deliberation on any such intention, constitutes inside information under the Market Abuse Regulation.
LSE consults on changes to the AIM Rules for Nominated Advisers
The London Stock Exchange (LSE) has published a consultation on proposed changes to the AIM Rules for Nominated Advisers (Nomads). Proposed amendments focus on:
the eligibility criteria for Nomads (Rule 2);
Nomad obligations to notify the LSE of matters which may affect its operation, role or the performance of its Nomad services (new Rule 12);
providing further clarity and substance regarding the range of Nomad supervisory tools available to the LSE (new Rule 27);
the supervision of qualified executives (new Rule 27(c));
clarifying when the LSE may place a Nomad under moratorium on acting for further AIM companies ("moved" Rule 31).
Responses should be submitted on or before 25 May 2018.
Narrative Reporting
Updated Private Equity Reporting Group (PERG) Guidance 2018
The Private Equity Reporting Group has published an updated version of its guidance on good practice reporting by private equity portfolio companies.
The guidance highlights the following:
Discussing past performance is an inherent part of presenting financial statements but should include forward-looking information.
Risks should not be considered in isolation as this tends to provide a static, boiler plate discussion.
Reporting should link together strategy, risk and KPIs coherently whilst telling a story.
As the regulatory and public reporting landscape evolves to embrace wider stakeholder areas of focus, the importance of disclosures for employee matters, human rights and gender reporting have ever increasing focus.
Transparency of ownership is a significant theme in how stakeholders assess businesses that they work with.
Examples provided in the guidance set out elements of good practice in relation to the specific issues disclosed above.
Case Law
A warning for directors when using the solvency statement procedure under s643 CA 2006
The case of LRH Services Ltd (in liquidation) v Trew underlines that a company and its directors must take great care when reviewing information leading to the making of a solvency statement under the Companies Act 2006. Failure to do so has the potential for criminal repercussions and possible personal director liability. The court found that each of the directors had breached his duties to act in the best interests of the company (which was, by the time of the solvency declaration, a duty to act in the interests of creditors) by taking actions to carry out the reorganisation in a way that left the company facing insolvency.
Tax
Withdrawal of EMI tax reliefs from 7 April 2018
As trailed in our Employee Incentives update, HMRC issued an announcement on 4 April that the tax reliefs for EMI options granted on or after 7 April 2018 may be withdrawn due to a failure to renewthe EU state aid approval of EMI. This announcement was somewhat unexpected, as although the 6 April deadline for renewing the EU state aid approval was well known, it had been widely assumed that it would be given in time (as had been the case in previous years). Further updates will be provided as and when the position is clarified.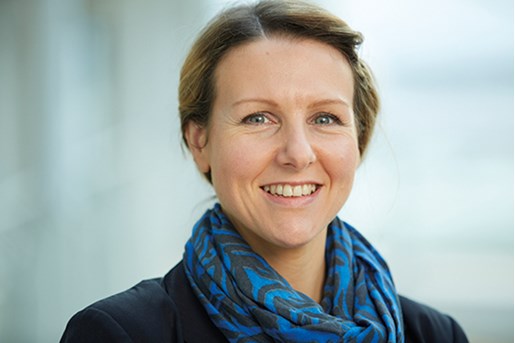 Nicky Higginbottom
Principal Knowledge Lawyer, Corporate
Leeds, UK
View profile