Included in this issue: Greek ministers face allegations in Novartis corruption investigation, UK brings into force 'Magnitsky-style' sanctions, FCA warns of increased risk of online investment fraud and more...
---
Bribery and Corruption
Greek ministers face allegations in Novartis corruption investigation
Several former ministers and two former Prime Ministers of Greece have been named in a corruption investigation into Swiss pharmaceutical company Novartis. The company is alleged to have paid bribes to the ministers to fix the prices of its medicines, and to have paid doctors to prescribe Novartis' medicines at high prices.
All the ministers involved have denied involvement. In particular, former Prime Minister Antonis Samaras has said the allegations are "slander", while former Health Minister Dimitris Avramopoulos (now the EU Commissioner for Migration) has described them as an "unprecedented plot" which "only sick minds could have invented".
BBC, 7 February 2018
BBC, 7 February 2018
Money Laundering
UK brings into force 'Magnitsky-style' sanctions
The UK government has passed the Criminal Finances Act (Commencement No.4) Regulations 2018 making it the fifth country to implement 'Magnitsky-style' sanctions against those involved in human rights abuses.
The regulations expand the scope of unlawful conduct in Part 5 of the Proceeds of Crime Act 2002, which deals with the recovery of the proceeds of unlawful conduct, so that it includes conduct that "constitutes, or is connected with, the commission of a gross human rights abuse or violation."
The provisions came into force on 31 January 2018.
Gov.uk, 31 January 2018
UK Government amendments to the Proceeds of Crime Act and Anti-Terrorism, Crime and Security Act
The Criminal Finances Act 2017 has amended the Proceeds of Crime Act (POCA) 2002 and the Anti-Terrorism, Crime and Security Act (ATCSA) 2001.
Revised codes of practice for s.47S of POCA (the exercise of powers to search and seize and detain property), s.377 of POCA (the operation of investigation powers) and Schedule 1 of ATCSA (new powers of forfeiture of "terrorist property") came into force on 31 January 2018.
Gov.uk, 31 January 2018
Fraud
FCA warns of increased risk of online investment fraud
The FCA has warned that the threat of online investment fraud has increased due to the prevalence of social media promotions for investments such as binary options. Tactics employed by the scammers are intended to draw the investors in with offers, before tying people in with extreme pay-out clauses and even sometimes closing customer accounts. The FCA believes that investors lost up to £87,000 per day last year to binary options scams. Research suggests those under 25 were six times more likely to trust an investment offer received via social media compared with over 55s.
FCA, 29 January 2018
Pensioner offered money by financial adviser not to raise concerns
A financial adviser has been reported attempting to pay his client £6,000 not to raise concerns with authorities, after he transferred Stephen Sefton's pension savings into an unregulated fund. Mr Sefton was told the money offered was a "gesture of goodwill", after he had been asked not to communicate with journalists, regulators or the nation fraud reporting centre, Action Fraud. Mr Sefton had become concerned with his £415,000 of savings, the majority of which had been invested through an overseas pension scheme into a fund called Blackmore Global, with the reminder into an investment fund in Malta. He called the FCA after failing to get a proper valuation of his stake in the Maltese fund, only to discover the adviser was only regulated to give insurance advice, not investment advice. It was discovered that the Maltese fund was not suitable for a retail investor.
In response, David Vilka, Mr Sefton's financial adviser, insisted the money had been offered to close the matter "amicably" following Mr Sefton's "defamatory" remarks. Mr Vilka insisted his firm, Square Mile International Financial, was fully inspected and verified by numerous regulators and had done nothing wrong.
BBC News, 29 January 2018
Disclosure and Barring Service to tackle certificate fraud
The Disclosure and Barring Service (DBS), which issues certificates to job applicants showing any past convictions or Police information, has been hit by a fraud scam charging applicants for certificates and checks that never materialise. The DBS has announced it will work with SAFER Jobs, a non-profit organisation set up by the Metropolitan Police to raise awareness and combat criminal activities against those seeking jobs. The DBS issue around 4.3 million certificates every year.
The Chair of SAFER Jobs highlighted the importance of preventing recruitment fraud, highlighting the prevalence of crimes where members of the public can be 'head-hunted' by criminals by finding their profiles and CVs online.
Gov.uk, 7 February 2018
Ex-Wales footballer convicted in £5m apprenticeship scheme fraud
Former Welsh football international Mark Aizlewood, along with two accomplices, has been convicted of a £5m apprenticeship fraud scheme. The scheme targeted colleges, charities and football clubs by fraudulently obtaining around £5m of public funds designated for creating apprenticeships for vulnerable young people. Through their company, Luis Michael Training Ltd, the fraudsters applied as subcontractors, claiming they would provide training services to create coaching apprenticeships. Little to no training was offered, as the fraudsters made efforts to appear genuine by securing celebrity endorsements.
Serious Fraud Office, 5 February 2018
Cyber Crime
Criminals "jackpotting" ATM machines to steal cash
Two of the world's largest ATM makers, Diebold Nixdorf and NCR, along with the US Secret Service, have warned customers that cybercriminals are targeting cash machines in a hacking operation known as "jackpotting". The technique involves hackers physically accessing the cash machine using specialised electronics and malware to take control, whereupon the ATMs can be forced to dispense money at a rate of 40 notes every 23 seconds until empty.
The Guardian, 29 January 2018
Government threatens fines for vulnerable companies
The Government has threatened to levy fines of up to £17 million on companies in some of Britain's most critical industries, if the companies do not boost their cyber security to a satisfactory level. Firms in the energy, transport, water and health industry would face punishment if the regulators found they did not have sufficiently robust safeguards in place to counter a cyber-attack.
Under new measures, cyber incidents would be covered by the Network and Information Systems (NIS) Directive, which comes into force in May 2018 and applies to all organisations deemed 'Operators of Essential Services'. These incidents would then be reported to the regulator who would assess whether the appropriate security measures were in place during the attack. If not, the regulator would then issue legally-binding instructions to improve security and, if appropriate as a last resort, impose financial penalties.
Gov.uk, 28 January 2018
Gov.uk - Government Response, 29 January 2018
NCSC.gov.uk, 28 January 2018
FCA and ICO update on new EU General Data Protection Regulation
A joint update by the Financial Conduct Authority (FCA) and Information Commissioners Office (ICO) has been published ahead of the UK's application of the EU General Data Protection Regulation (GDPR) on 25 May 2018. The new regulations designed to enhance the privacy and security of personal data and will be enforced by the ICO. Questions have been raised by financial services firms over how they will comply with both GDPR rules and those of the FCA, which require firms to process personal data. However, the joint statement has stated the two UK regulatory bodies do not believe that GDPR rules are not incompatible with FCA Handbook rules.
Compliance with the new GDPR rules be a management and board level responsibility and will require firms to provide evidence that they are taking steps to comply. A roundtable was held with firms in the financial service industry to listen to concerns ahead of the May 2018 deadline for compliance.
FCA, 8 February 2018
Sanctions
Commons Committee says government must decide on post-Brexit sanctions
The House of Commons Foreign Affairs Committee has called on the government to set out its position within the next three months on how the UK will co-operate with the EU's Common Foreign and Security Policy (CFSP), which includes EU sanctions policies.
The report also recommends that the Government should try to secure the right to have a representative at EU Political and Security Committee meetings, and should establish a "UK-EU Strategic Partnership to facilitate enhanced dialogue on foreign, defence and security policy".
parliament.uk, 29 January 2018
Health & Safety
£350,000 in fines after worker is crushed by reversing dust cart
Croydon council and the large waste company Veolia have been fined a combined £350,000 for failing to identify risks that led to life-changing injuries to an employee with learning difficulties. The employee, who was working as a cleaner for Croydon council within the motor vehicle repair undertaking of Veolia, was hit by a reversing dust cart and suffered multiple serious injuries. There was a recognised need by both fined parties that the employee needed heightened supervision, but it was found that Croydon council was still relying on an historic 'agreement' from 2003 whereby a previous waste contractor had agreed to supervise. Diminishing supervision had meant that the worker was effectively working unsupervised.
The court found that Croydon had failed in its duty to keep its employee safe due to its presumption that Veolia were supervising, without communicating with Veolia that this was the case. Veolia did not acknowledge such an 'agreement 'existed, but nonetheless the court found that the firm had failed to take reasonably practicable precautions to ensure the worker was safe. Both parties were found to have failed to take the workers capabilities into account. Croydon was fined £100,000 plus costs, with Veolia fined £250,000 plus costs.
SHP Online, 2 February 2018
Tata Steel fined £1.4m following death of maintenance employee
The steel giant Tata Steel has been fined by Hull Crown Court £1.4m plus costs of £140,000 following the death of a former employee in 2010, killed while examining a crane as part of his inspection duties. The Health and Safety Executive (HSE) found that Tata had failed to enforce its own safety procedures or put in place appropriate preventative control measures. The company had previously suffered two similar incidents.
HSE.gov.uk, 2 February 2018
Environment
Environment Agency secures £155,000 in charitable donations through Enforcement Undertakings
United Utilities (UU) offered two enforcement undertakings (EUs) to the Environment Agency (EA) to pay £155,000 to environmental charities after the company admitted causing sewage to pollute two watercourses in the summer of 2016. UU also spent a further £10,000 on clean-up operations and paid the EA's incident response and investigation costs in full.
The first pollution incident occurred in July 2016, when a blockage in a sewage detention tank in Whaley Bridge, Derbyshire, caused sewage to overflow to the River Goyt. The second incident was also a sewage blockage in Millbrook, Tameside in August 2016. This caused an overflow through a dislodged hatch cover, resulting in a similar impact on a stretch of Swineshaw Brook, which runs into the River Tame.
Gov.uk, 8 February 2018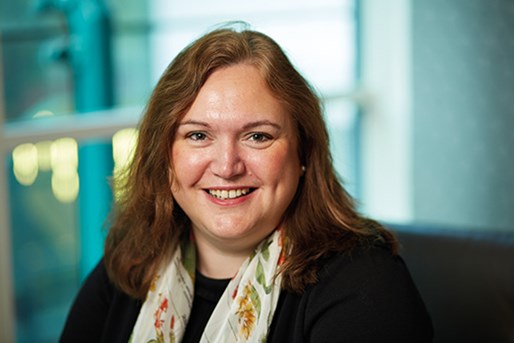 Nichola Peters
Partner, Head of Global Investigations/Inquiries
London
View profile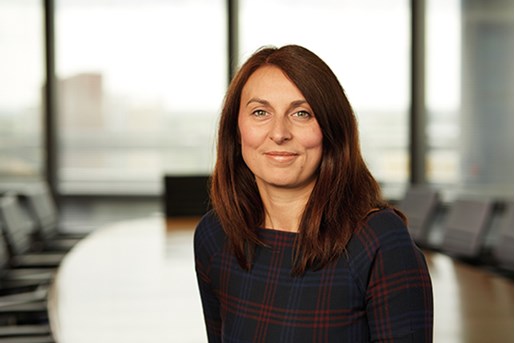 Erin Shoesmith
Partner, Health & Safety United Kingdom
View profile