Included in this issue: Convicted corruption conspirator sentenced to additional year in prison; Son of Angola ex-President accused of fraud; US sanctions Pakistani companies over alleged links to the nuclear trade; and more...
---
Bribery and Corruption
SFO to recover £4.4m from corrupt Chadian diplomats after High Court ruling
In a civil recovery case, the High Court has granted the SFO an order to recover £4.4m from Mrs Ikram Saleh, wife of the former Deputy Chief of the Chadian Embassy in the US. Mrs Ikram Saleh came into the funds through a corrupt deal involving bribes made by firm Griffiths Energy through a front company known as Chad Oil. The deal allowed Mrs Ikram Saleh to buy shares in Chad Oil and then sell them at a considerable profit, and was aimed at securing commercial interests in Chad. Griffiths subsequently self-reported the bribes.
The SFO was able to bring civil recovery proceedings in the UK as a UK corporation took over Griffiths Energy and the share sale was carried out using a UK broker. The case is reportedly the first time money has been returned abroad as a result of a civil recovery action.
Convicted corruption conspirator sentenced to additional year in prison
Graham Marchment has had a default prison sentence of one year activated by the court as a result of his failure to pay the outstanding balance of £37,057.08 on a confiscation order. The order resulted from Mr Marchment's involvement in a multi-million pound energy corruption case. Mr Marchment pleaded guilty in 2015 to three counts of conspiracy to corrupt after leaking confidential information relating to infrastructure projects in Egypt, Russia, and Singapore. He was originally sentenced to 2.5 years imprisonment, but will now be returned to prison after neglecting to pay the remaining funds due through his confiscation order.
Canada-based Kinross Gold Corporation charged in the US under the Foreign Corrupt Practices Act
The Securities and Exchange Commission (SEC) has reported that it has settled an action against Kinross Gold for violations of the Foreign Corrupt Practices Act relating to inadequate accounting controls in two of its African subsidiaries. It is reported that Kinross Gold acquired the relevant subsidiaries in 2010 as part of a transaction worth $7.1 billion, with the knowledge that neither had adequate anti-corruption and internal accounting mechanisms. The issues were highlighted multiple times during internal audits, but Kinross Gold reportedly took three years to implement the required changes, and did not maintain the controls put in place after this time.
The SEC's order alleges violations of federal securities laws in relation to books, records, and internal accounting controls. Kinross Gold has agreed to a cease-and-desist order, a financial penalty, and to report on remedial steps for a year. It has not admitted or denied the SEC's findings.
Fraud
Son of Angola ex-President accused of fraud
José Filomeno dos Santos, son of former President of Angola José Eduardo dos Santos, has been named a suspect in a fraud case surrounding an alleged illegal transfer of funds worth $500m from the Angolan central bank to the UK. The funds were frozen on entry to the UK and will now be returned to the source.
Mr Dos Santos is the latest to be implicated as part of current President João Lourenço's anti-corruption measures. He was previously leader of Angola's sovereign wealth fund.
Former CEO of Israeli company Yukom Communications charged in connection with fraudulent binary options scheme
Lee Elbaz, former CEO of a sales and marketing company based in Israel, has been charged by the US Department of Justice with three counts of wire fraud, and one count of conspiracy to commit wire fraud. It is alleged that Yukom provided investor "retention" services for the websites BinaryBook and BigOption, which promoted and marketed fraudulent binary options. These binary options were marketed across the world.
Among other allegations, the Department of Justice press release states that Ms Elbaz supervised representatives of the two websites who were misrepresenting the terms of so-called "bonuses", "risk free trades", and "insured trades", and when investors were harmed the owners of the websites actually profited.
Department of Justice, 23 March 2018
Union Bank of India shares fall to 11-year low after fraud complaint
On 23 March 2018 shares in Union Bank of India Ltd reportedly fell to their lowest price for over 11 years as a result of the federal police registering a case against a private company for allegedly defrauding a number of lenders, including Union Bank, out of 13.94 billion rupees ($214 million). The case came about after Union Bank made a complaint to the police that it had been cheated out of 3.14 billion rupees by Totem Infrastructure. Totem Infrastructure's loans became non-performing in 2012, and it is now alleged that funds were diverted away from accounts with the relevant lenders and into wage packets.
Cyber Crime
US Deputy Attorney General announces indictment of nine Iranians for cyber theft campaign
The US Department of Justice has published remarks made by Deputy Attorney General Rod J. Rosenstein in which he has announced the indictment of nine Iranians who allegedly worked on behalf of the Islamic Revolutionary Guard Corps to hack the computer systems of approximately 320 universities across 22 countries.
The defendants all worked for the Mabna Institute, which was dedicated to helping Iranian universities to access scientific research. They have been charged with crimes including computer fraud, wire fraud, conspiracy and identity theft.
Department of Justice, 23 March 2018
Sanctions
US sanctions Pakistani companies over alleged links to the nuclear trade
It is reported that the US Bureau of Industry and Security has imposed sanctions on a number of Pakistani companies in connection with the nuclear trade. The companies have been placed on the Bureau's "Entity List", which may impair Pakistan's attempts to join the Nuclear Suppliers Group, a group consisting of 48 nations dedicated to controlling the export and transfer of materials that could be used to develop nuclear weapons development.
The Pakistani foreign office has reportedly responded in defence of its stance on nuclear safety by stating that there are companies around the world on the Bureau's "Entity List", including from countries already in the Nuclear Suppliers Group, and that the sanctions should not be politicised.
Health and Safety
NHS Trust fined £2 million over patient deaths
Southern Health NHS Foundation Trust has been fined following failures which resulted in the deaths of two vulnerable patients. The Trust admitted to systematic failures and in court acknowledged that the deaths were 'entirely preventable' and were a 'matter for significant regret' it did not address its failures quicker.
Connor Sparrowhawk, 18, was found drowned in a bath at a specialist unit in Oxford in 2013 after suffering an epileptic seizure. He had been allowed to use the bath alone with checks from staff only taking place every 15 minutes. Teresa Colvin, 45, died after being found unconscious at a Southampton Mental Health Hospital in 2012. She was found slumped and unconscious at a telephone kiosk at the hospital and died a short time later following treatment. Both centres were under the management of Southern Health NHS Foundation Trust.
Both HSE investigations found a series of management failings leading up to the deaths including a failure to control risks and failures in planning. Southern Health NHS Foundation Trust pleaded guilty to two breaches of Section 3(1) of the Health and Safety at Work etc. Act 1974. It was fined £950,000 for the death of Mrs Colvin and £1,050,000 for the death of Connor Sparrowhawk.
Firm fined £120,000 following employee conveyor incident
Irish firm Mason Animal Feeds Ltd have been fined following an incident in which an employee had his right arm dragged into a conveyor while trying to clear a blockage. The employee suffered severe damage to his right arm and wrist and has now been left with very limited mobility in his arm and wrist.
Mason Animal Feeds Ltd was charged with breaches of the following: Article 4(2) of the Health and Safety at Work Order (NI) 1978, Regulation 8 and Regulation 11 of the Provision and Use of Work Equipment Regulations (NI) 1999 and was fined £120,000 plus costs of £976.00.
McDonalds fined £200,000 after employee hit by motorist outside restaurant
Employee Danny Osborne had been asked by his shift manager to go outside and direct customers as the signs outside the restaurant's drive-through and car park entrances were unclear. A driver became aggressive and drove into Mr Osborne leaving him with a fractured knee. He was forced to give up boxing and a career in construction.
An investigation by Thurrock Council after the incident in 2014 found that McDonalds had not trained staff on how to direct and control traffic. At the sentencing the court also heard how two other employees had been injured directing traffic at the branch.
McDonalds admitted two health and safety breaches and was fined £200,000 plus costs of £26,343.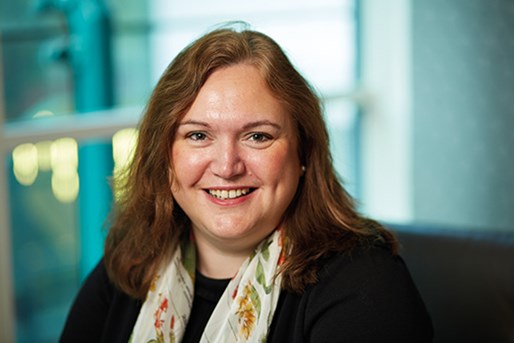 Nichola Peters
Partner, Head of Global Investigations/Inquiries
London
View profile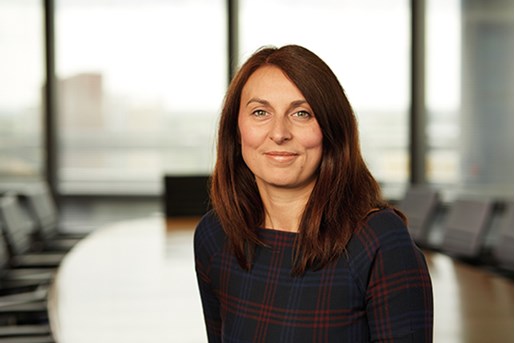 Erin Shoesmith
Partner, Health & Safety United Kingdom
View profile