Included in this issue: Law Society publishes new AML compliance guidance for small firms, Punjab National Bank hit by $1.8bn scam, Home Office announces new technology to detect terrorist content and more...
---
Money Laundering
Law Society publishes new AML compliance guidance for small firms
The Law Society has published a new three-part series offering guidance and tips to small firms on effective compliance with the Money Laundering Regulations 2017. The regulations, which came into force in September 2017, must be followed by relevant defined persons and include regulations on risk assessment and controls, customer due diligence, record keeping and beneficial ownership information.
The documents published offer guidance on: conducting a risk assessment; policies, controls and procedures; and customer due diligence and red flags. The guidance and suggested approach is designed to account for the differences in compliance between small firms and larger firms with deeper pockets.
Fraud
Punjab National Bank hit by $1.8bn scam
Punjab National Bank, India's second largest state run bank, has been hit by a $1.8bn scam, resonating from a single Mumbai branch. The value amounts to almost "a third of the bank's market value and 50 times its profits for the last quarter of 2017". India's Enforcement Directorate, the nation's government financial crime agency, has announced it will probe the possibility of money laundering, with fears that the scam could hurt confidence in India's banking sector as a whole.
It appears that the fraudulent transactions were "for the benefit of a select few account holders with their apparent connivance", while there is the potential that other banks may be affected.
European search for suspects in alleged Austrian Bitcoin scam
Interpol has been asked to initiate a European-wide search for suspects in an alleged Bitcoin scam that hit hundreds of investors in Austria and abroad. The scheme known as "Optioment" may have affected over 10,000 victims, with as many as 12,000 Bitcoins – amounting to around £115m – being lost. The scheme had a website and ran events attended by up to 700 retail investors, promising returns of up to 4% a week for deposited Bitcoins. It marketed itself to investors as a "private Costa Rica-based Bitcoin fund", promising outsized returns through arbitrage trading.
Cyber Crime
Home Office announces new technology to detect terrorist content
The Home Office has worked with private company ASI Data Science to develop new technology that will help detect terrorist content online automatically. Tests show the new tool can automatically detect up to 94% of Daesh propaganda with 99.995% accuracy and will stop any propaganda before it even reaches the internet.
Such automatic detection technology has already been developed by many major tech companies to protect their own platforms, although smaller platforms remain vulnerable and continue to be targeted by Daesh supporters. Importantly, this new technology is not platform specific and can be used across a range of video-streaming and download sites.
Environmental
Devonshire farm owners fined for effluent pollution
The owners of Dallyn's Dairy Ltd, which ran Collacott Farm in Barnstaple, have been ordered to pay £14,252 in fines and costs for polluting nearby Colam Stream in Muddiford with effluent.
The Environment Agency (EA) brought the case after receiving reports of pollution in the stream on 24 May 2016. Richard Dallyn, director of the company, admitted there had been spillages the previous day. Waste from a dirty water lagoon was pumped into a field channel instead of being dispersed on the land by a sprayer. The dirty water flowed downhill and into the stream.
More than 600 metres of the stream was affected by a "'chronic and continuing'" pollution. The EA performed checks on the stream and found the ammonia level of the illegal discharge was 20.mg/litre (a clean river capable of supporting trout and salmon would be expected to have a reading of 0.25mg/litre). Large colonies of 'blood worms' were also present. The EA alerted the owners of two fish farms downstream of Collacott Farm.
On 30 January 2018, Dallyn's Dairy Ltd was fined £6,666 and ordered to pay £7,416 costs by Barnstaple Magistrates' Court after pleading guilty to an offence under the Environmental Permitting (England and Wales) Regulations. The company was also ordered to pay a victim surcharge of £170.
Health and Safety
Two companies fined a total of £800,000 following fatal scaffolding incident
Redrow Homes Limited and WPI Civil Engineering Limited have been fined after the death of a scaffolder in 2013. The employee was walking across the Redrow construction site when he was struck by a dumper truck and died at the scene.
The HSE investigation determined that the underlying cause of the accident was poor traffic management. Redrow Homes had not made provision to maintain the separation of vehicles and pedestrians. The HSE also found that the sub-contractor, WPI Civil Engineering Limited, had failed to provide a banksman or have any employees on site trained as banksmen and that the vehicle involved was not fit to be used on site.
Redrow Homes Limited pleaded guilty to Section 3(1) and Section 33(1)(c) of The Health and Safety at Work etc. Act 1974 and was fined £500,000 and ordered to pay costs of £101,000.
WPI Civil Engineering Limited pleaded guilty to breaching Section 3(1) and Section 33(1)(c) of The Health and Safety at Work etc. Act 1974 and was fined £300,000 and ordered to pay costs of £17,000.
Company fined £120,000 after worker left with life changing injuries
The worker was employed by packaging company, W.K.West Limited, as a driver and had been asked to work in the factory after finishing his driving duties for the day. The supervisor had set up a circular saw and was demonstrating the task cutting cardboard sheets. During the demonstration no push stick or jig was used to push the cardboard through and the worker was left unsupervised after this. He then proceeded to carry out the task and his right hand was pulled into the blade. He suffered serious injuries, part of his index finger and ring finger had to be amputated from his right hand.
The HSE investigation found that W.K.West Limited did not provide suitable or sufficient training, supervision and assessment of the risks when using the saw. W.K.West Limited pleaded guilty to breaching Section 2(1) of the Health and Safety at Work etc. Act 1974 and was fined £120,000 with £849.54 costs.
£500,000 fine for company after worker hit by truck
In October 2015 a ground worker was working on a housing development site at Bruntwood Business Park when he was struck by a tipper truck. There were a number of trucks on site delivering materials at the time of the incident and the worker was struck as he walked along a haul road. He suffered serious injuries some of which resulted in him having to have his right leg amputated to the knee over 12 months after the incident.
The HSE investigation found that there were insufficient walkways across the site, no control over access to the site and a lack of a traffic management plan.
MV Kelly Ltd pleaded guilty to breaching Regulation 27(1) of the Construction (Design and Management) Regulations 2015. The company was fined £500,000 and ordered to pay costs of £30,000 with a victim surcharge of £120.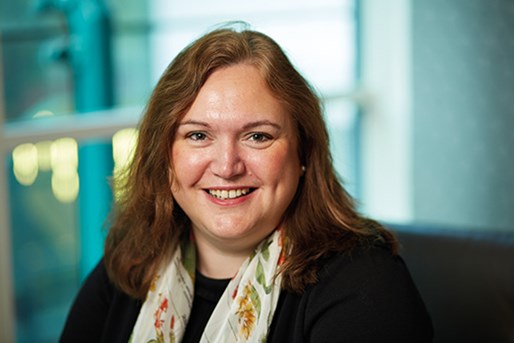 Nichola Peters
Partner, Head of Global Investigations/Inquiries
London
View profile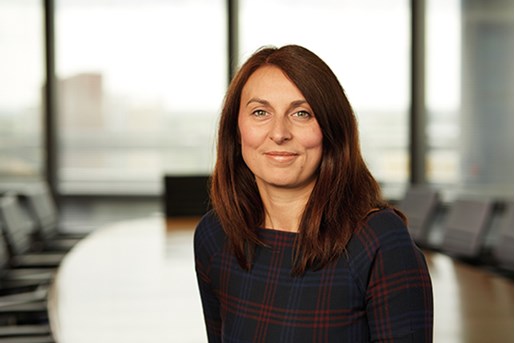 Erin Shoesmith
Partner, Health & Safety United Kingdom
View profile