Included in this issue: Transparency International finds Russian corporate reporting failures, U.S Bancorp agrees settlement for money laundering breaches, Spain commences Russian mafia money laundering trial and more...
---
General
Transparency International finds Russian corporate reporting failures
Transparency International (TI) has published a report which found widespread corporate reporting failings across the 200 largest Russian companies. The report assessed the companies on their anti-corruption programs, the transparency of their company holdings, and their disclosure of financial information.
In a 0-10 rating, 41 companies scored no points. The report also found that only 5 companies had a confidential communication channel for the reporting of corruption offences, 28% did not publish any information about their subsidiaries and 80% had not implemented a ban on facilitation payments. A number of general and technical recommendations for improvement for companies were included in the report.
Transparency International, 25 January 2018
Bribery and Corruption
Latvian central bank head detained on bribery suspicions
The governor of the Latvian central bank, Ilmars Rimsevics, has been detained over allegations that he demanded and received "no less than" €100,000 worth of bribes from one of the country's largest banks, ABLV.
It has not been reported what the bribe was allegedly paid for, but Rimsevics, who also represents Latvia on the general council of the European Central Bank, has denied the allegations.
ABLV is itself under investigation for money laundering offences.
Sky News, 20 February 2018
The Guardian, 19 February 2018
Money Laundering
U.S Bancorp agrees settlement for money laundering breaches
The US Department of Justice has agreed a $613 million settlement with US Bancorp, which has accepted "past deficiencies" in its anti-money laundering (AML) program. The bank was accused of deliberately running inadequate AML procedures in its subsidiary and of failing to detect a large number of suspicious transactions. In particular, the DOJ said the bank had processed transactions for non-customers which could not be monitored, and had failed to report the suspicious activity of one of its long-term customers.
The settlement consists of a $453 million forfeiture, plus fines to the Treasury Department and other government bodies. If the bank complies with the settlement, the charges against it will be dismissed.
Reuters, 15 February 2018
Spain commences Russian mafia money laundering trial
18 suspects have gone on trial in Madrid on money laundering charges connected with the Russian mafia. One of the suspects is Russian MP, Vladislav Reznik, and a number of the other suspects are alleged to have Russian government connections. Two alleged members of the gang are believed to be in Russia, with one, Gennady Petrov, having previously fled Spain.
The prosecution believe the mafia gang has laundered around €50 million into the country and has called for five and a half year sentences plus fines of up to €100 million. One suspect has already pleaded guilty and been fined €1.6 million and sentenced to two years' imprisonment.
BBC, 19 February 2018
Fraud
Fraud allegations continue against Indian mining company
India's customs department is appealing a decision of the Directorate of Revenue Intelligence (DRI), which last year cleared the Adani mining group of accusations it had siphoned $600 million dollars from the company and into personal accounts of the Adani family. It was alleged that Adani paid for equipment from other Adani family controlled entities at over the cost price, and that the extra money was then sent to the family's offshore accounts.
In its appeal, the customs department calls the DRI's decision "erroneous, illegal and improper", and criticises the DRI's judgment for describing "an otherwise dubious contract process in glowing terms as transparent, independent and good corporate governance practice".
The Guardian, 21 February 2018
Cyber Crime
Treasury Committee establishes crypto-currency inquiry
The influential committee of MPs has launched an inquiry into digital currencies and distributed ledger technologies (DLT), such as blockchain. In particular the Committee will examine the "opportunities and risks that digital currencies may bring to consumers, businesses, and the Government". The inquiry into DLT will focus on its effect on financial institutions and infrastructure.
The inquiry will be led by Treasury Committee Chair, Nicky Morgan, and comes amid general concern about the lack of regulation of crypto-currencies in the UK and their links to money laundering and other online crime. Ms Morgan said, "Striking the right balance between regulating digital currencies to provide adequate protection for consumers and businesses, whilst not stifling innovation, is crucial. As part of the inquiry, we will explore how this can be achieved."
Parliament.uk, 22 February 2018
The Guardian, 22 February 2018
Tesla in crypto-currency hack
The cloud computing platform of Tesla has been hit by a "crypto-jacking" cyber-attack. This is an attack in which hackers use the processing power of another computer to create new digital coins in a crypto-currency (a process known as mining). Mining requires a lot of energy and can lead to large electricity bills, hence why hackers use others' computers to carry it out.
A third party company alerted Tesla to the breach, who said they "found no indication that customer privacy or vehicle safety or security was compromised in any way". Tesla also said the vulnerability exploited had been addressed within hours of the attack.
BBC, 21 February 2018
Sanctions
US considers more Russian sanctions
The US Government is considering imposing further sanctions on Russia following its meddling in the 2016 Presidential election and the NotPetya malware attack last year. The Trump administration has been prompted by criticisms in Congress across the aisle of the decision in January not to impose further sanctions on Russia.
In particular, Congress accused the administration of being too soft on Russia and of acting too slowly. A government official said, "The process on sanctions is long; it's arduous; it's not pretty, but when the evidence is there and we're ready, we go ahead with the sanctions".
Reuters, 22 February 2018
Tax
FCA chairman approved by MPs despite tax avoidance "error of judgment"
Members of the Treasury Committee have approved the appointment of Charles Randell as the new Chairman of the Financial Conduct Authority. Randell, who will start his new role in April, is currently an external member of the Bank of England's prudential regulation committee.
However, his road to appointment was not straightforward, and he was questioned in detail by the Committee about his previous involvement in a controversial tax avoidance scheme. The scheme, Ingenious Film Partners 2 LLP, allowed Randell to claim tax reliefs by exploiting certain tax breaks designed to encourage the production of films in the UK. Users of the scheme included the likes of Bob Geldof and Wayne Rooney.
Randell subsequently paid back the £114,000 to HMRC and called his actions an "error of judgment".
The Guardian, 21 February 2018
CityAM, 21 February 2018
Environmental
Stanford-le-Hope man ordered to pay £7,000 in fines for fly-tipping
Billy Prince of Stanford-le-Hope was ordered to pay more than £7,000 in fines, compensation and costs for unlawfully depositing commercial waste on land owned by Thurrock Council in May 2015. CCTV showed a vehicle driven by Prince, which was owned by his employer, depositing waste at the site. The compound is a storage facility for street cleaning and highways team equipment, and is not a site permitted for authorised waste disposal.
Following investigation by the Environment Agency, the offending was deemed deliberate and undermined legitimate waste management activities. Prince was sentenced at Chelmsford Magistrates' Court last week after pleading guilty at the earliest opportunity. He was fined £2,000, ordered to pay compensation to Thurrock Council to the value of £3,970, costs of £1,105 and a victim surcharge of £120.
Gov.uk, 20 February 2018
Health and Safety
Scaffolding company fined £160,000
Alandale Plant and Scaffolding have been fined after a member of the public was hit by a scaffold clip whilst walking along the street. The injured person was hit on the head by the clip which fell approximately 20 metres. He sustained numerous cuts to his head, a broken nose and a severely bruised skull.
The HSE investigation found that the company did not follow their own risk assessments or method statements. Alandale Plant and Scaffolding Ltd were fined £160,000 and ordered to pay costs of £7,059.08 and a victim surcharge of £170.
SHP, 16 February 2018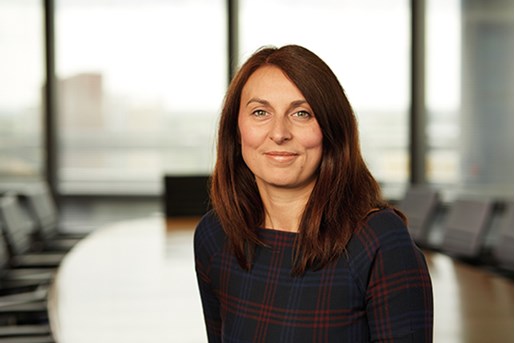 Erin Shoesmith
Partner, Health & Safety United Kingdom
View profile