Included in this issue: First case to test the adequate procedures defence, Changes to UK anti-money laundering measures, Cutting cash flows to terrorists and more...
---
Bribery and Corruption
First case to test the adequate procedures defence
In the first case to test the adequate procedures defence provided under section 7 of the Bribery Act 2010, R v Skansen Interiors Limited sees a small refurbishment contractor convicted of failing to undergo adequate procedures to prevent bribery. Skansen's former managing director paid bribes to a former project manager at a real estate company to secure contracts worth £6m.
Skansen had adopted anti-bribery and anti-corruption policies and identified and stopped the largest bribe payment before it was paid, yet the jury found these measures insufficient to meet the defence under the Act. This illustrates the difficulties smaller companies face in preventing bribery.
Money Laundering
Changes to UK anti-money laundering measures
Following the fourth money laundering directive, the UK Government made changes to UK anti-money laundering measures on 26 June last year. These changes included requirements about persons with significant control ("PSC") and intended to increase transparency of who owns and controls companies in the UK.
GOV.UK published guidance on 20 February 2018 on the requirements of companies to identify their PSC. This includes anyone with more than 25% of shares or 25% of voting rights in the company (likely to be the same person or entity) or someone with the right to appoint or remove the majority of the board of directors. Companies must update Companies House if there have been any changes to their PSC within 14 days of the change, and have a further 14 days to send the relevant information.
GOV.UK guidance is available here.
Anti-Money Laundering and Counter-Terrorist Financing Supervision: HM Treasury Report
HM Treasury has published a report on the action taken from 2015 to 2017 to make the UK financial system a "hostile environment" for money laundering and terrorist financing activity. The report also provides guidance on how to tackle future threats and is available here.
Money laundering review finds most law firms doing well but urges others to comply
The SRA recently reviewed 50 law firms, from high street to City firms. It found only a third carried out a mandatory risk assessment of their anti-money laundering procedures and six firms raised serious concerns requiring ongoing disciplinary processes. The SRA has issued fines of over £800,000 in the last three years in respect of cases linked to potential improper money movements. SRA guidance is available here.
Cutting cash flows to terrorists
MEPs have urged EU countries to track suspicious transactions and charities. MEPs voted by 533 votes to 24 (43 abstained) in favour of cutting off sources of terrorist income from illicit trade in goods, firearms, oil, drugs, cigarettes and cultural objects. They held out European non-profit organisations and charities as being well connected and providing a cover for terrorist activities.
MEPs called on EU Member States and third countries to improve information exchange between financial institutions, law enforcement and intelligence agencies by a shared platform alongside a database of suspicious transactions. There was discussion of whether virtual and crypto currencies, block chain and FinTech technologies help fund terrorism and should be regulated by EU law. The recommendation is available here.
European Parliament, 1 March 2018
FATF methodology for assessing technical compliance with the FATF recommendations and the effectiveness of AML / CFT systems
The Financial Action Task Force (FATF), an inter-government body taking action against money laundering, has produced a methodology to assess compliance with FATF recommendations and the effectiveness of existing anti-money laundering systems. This is available here.
Fraud
SFO seeks retrial of former Tesco bosses
The Serious Fraud Office is seeking a retrial of three former Tesco executives in relation to a £246m account scandal at the supermarket chain which allegedly occurred between February and September 2014. The three were accused of fraud by abuse of position and false accounting. They pleaded not guilty to the charges.
Brothers convicted of defrauding clients out of up to £17.5 million
Two brothers from Norwich have been convicted of defrauding over 200 elderly clients of up to £17.5m over six years through their financial advisory business. Alan and Russell Taylor advised clients to invest in a high risk scheme, the "Vantage Trader Fund", where they bet victims' money on stock market price movements. The victims suffered significant losses, with some taking on part-time jobs to fund their retirement. The defendants pleaded guilty to conspiracy to defraud at Norwich Crown Court. They will be sentenced on 30 April 2018.
Two arrested in France for major CEO fraud
Two suspects accused of fraud, money laundering and being involved in organised crime have been arrested in France following house searches in Paris and Lille. The arrests were made on 20 February 2018 following a Europol and French National Gendarmerie investigation in coordination with experts from Belgium, Romania, Israel and Switzerland. The fraud involved a criminal group setting up companies and using bank accounts to transfer money to Hong Kong via Romania. The organised crime group have been involved in at least 24 cases of CEO fraud causing €4.6m worth of damage.
Cyber Crime
Elon Musk targeted in crypto-cash scam
Entrepreneur and co-founder of Tesla, Inc. Elon Musk is the latest celebrity to be targeted in a crypto-currency scam on Twitter.
Scammers impersonate well-known personalities and claim to be giving away crypto-currency such as Bitcoin or Ether. Scammers copy the celebrity's profile picture, use a very similar username and reply to popular tweets from the genuine celebrity. This gives their tweets prominence. Automated accounts known as "bots" then tweet about the giveaway. The scammers ask Twitter users to participate in a crypto-currency giveaway by sending a small amount of crypto-currency. Fake profiles can be identified as they do not have Twitter's "verified" badge.
Twitter has been criticised for failing to tackle the problem of bots and is yet to remove the imposter Elon Musk account.
Financial Regulation
Merck insider bought stock 14 minutes after no-trade warning
Yang Xie, a former Merck & Co. executive, bought shares in a company Merck was acquiring 14 minutes after an in-house lawyer emailed warning against trading the stock. Xie acknowledged the email then bought and sold the stock that day making a 39 per cent profit. Xie agreed a settlement, which is currently subject to court approval.
FCA fines and bans former Deutsche Bank trader, Guillaume Adolph
Adolph worked as a short-term interest rate derivatives trader at Deutsche Bank. Between 24 July 2008 and 11 March 2010 Adolph was found to have asked Deutsche Bank's Swiss Franc LIBOR submitters to adjust their submissions to benefit Adolph's own trading positions; taken his own trading positions into account when acting as Deutsche Bank's primary Japanese Yen (JPY) LIBOR submitter; and improperly agreed with a trader at another LIBOR panel bank to make JPY submissions which took into account that trader's requests.
The FCA stated Adolph had "closed his mind" to the actions being improper and was knowingly involved in Deutsche Bank's failure to observe proper standards of market conduct. The FCA fined Adolph £180,000, determined he is not a fit and proper person to perform a regulated financial activity, and banned him from performing any such activity in future.
Environmental
Workshop waste company fined £15,000 for operating illegally
Yorkshire Waste Services Ltd (a Nottinghamshire-based company) has been fined £15,000 for operating an illegal waste site. The company was also ordered to pay costs of £7,200 and a victim surcharge of £120.
The site is classified as a high fire risk due to the waste operations conducted by the previous owners (Trent Valley Recycling Ltd). This company did have an environmental permit for the site, which was "disclaimed" after it went into liquidation. Officers discovered that Yorkshire Waste were storing a significant quantity of baled textile waste on the site between April and June last year. Pursuant to an enforcement notice, the company had 21 days to clear the site of illegal waste, however, no such attempt was made.
The court found that the company had "flagrantly disregarded the law in committing the offences".
Health and Safety
£100,000 fine for firm after apprentice falls from scaffolding
Scaffolding firm, Bland Scaffolding Ltd, pleaded guilty to breaching Regulation 8(a) of the Work at Height Regulations 2005 and was fined £100,000 and ordered to pay £918 in costs after one of its apprentices fell from a scaffold platform.
On 6 September 2016, the apprentice fell under a single guard rail to the ground below after passing roof tiles from the loading bay to a colleague on the scaffold. The HSE investigation found that the loading bay edge protection did not include an intermediate guard-rail or a toe board.
The apprentice sustained a fractured cheekbone, broken wrist and injuries to his ribs.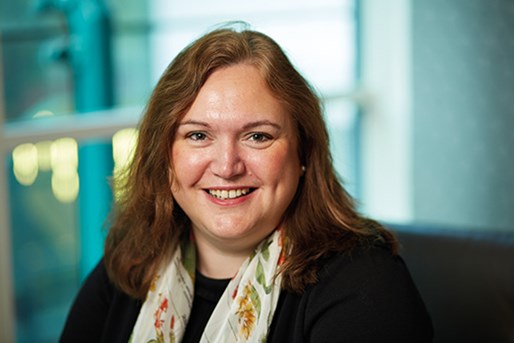 Nichola Peters
Partner, Head of Global Investigations/Inquiries
London
View profile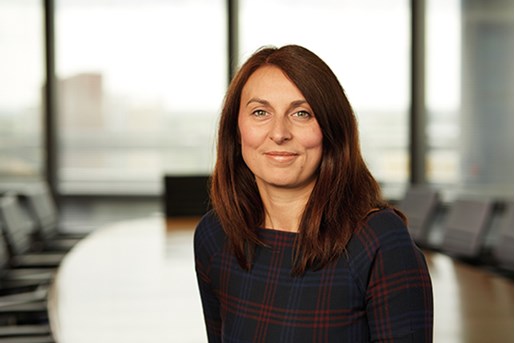 Erin Shoesmith
Partner, Health & Safety United Kingdom
View profile