Welcome to this month's newsletter from Addleshaw Goddard's Africa Business Group
---
Africa - Infrastructure
This month we focus on infrastructure. It is well acknowledged that Africa's underdeveloped infrastructure, ranging from poor roads and rail links to its lack of large scale and efficient ports and airports, has been one of the main inhibitors of economic growth in the continent.
Businesses, be they domestic, regional or international, have struggled to develop markets for goods and services within Africa due to the difficulties in transportation. The lack of energy around infrastructure has also made it difficult for firms to develop large scale production facilities outside of key hubs where governments have focussed efforts on providing such infrastructure.
Organisations such as the Africa Development Bank estimate the continent's infrastructure funding gap to be as much as US$ 170bn a year. Heads of state, such as Uhuru Kenyetta of Kenya, are encouraging governments and private businesses across Africa to work together to plug the funding gap to unlock the full potential of Africa's economic development.
In July the Kenyan government took the symbolic step of doubling its shareholding in the Africa 50 Infrastructure Fund, announced at the fund's shareholders' meeting in Nairobi. The infrastructure funding gap was also referenced by the BRICS countries at its summit where the BRICS members' heads of state acknowledged the importance of stimulating infrastructure investment in Africa. The sector remains one with vast opportunities for investors, lenders and developers .
We round up the latest news from around Africa in the infrastructure sector.
Rwanda Officially Joins Africa50 to Develop Infrastrcture

Rwanda has announced its membership in the Pan-African infrastructure platform that will help spearhead the country into achieving its objectives in the sector. The East African Community (EAC) states have made it their primary mandate to focus on infrastructure development, not only because it has an economic impact but as a hook to draw investors their way.

Poor infrastructure has been one of the delays for transformative impact in the economies with investors shying away from any projects that would incur extra costs due to lack of improved infrastructure. It has brought an imbalance in development and expansion of businesses as enterprises prefer areas with good infrastructure proximity than remote areas with expensive cost of operations.

Africa50 gets its finances from the African Development Bank (AfDB), a financial institution that has been instrumental in the funding of major projects in Africa. It has been involved in major sectors in collaboration with the African governments to support their objectives and ease the monetary burden. Africa states is a major partner in the platform.

To read more click here

Kenya to Double its Africa50 Infrastructure Funding Shareholding

Kenya will double its shareholding in the continent's platform for funding infrastructure development, Africa50.

President Uhuru Kenyatta on Thursday said Kenya was pleased with the role the Fund is playing in the transformation of Africa. Africa50 funds infrastructure and Kenya seeks to increase its investment by 50% to Sh10 billion.

Kenya, which initially had a share capital of $50 million, approximately Shs5 billion, is one of the founder investors in the venture fund which is supported by the African Development Bank (AfDB).

To read more click here

BRICS leaders reaffirm support for sustainable infrastructure development in Africa

BRICS leaders reaffirm their support for sustainable infrastructure development in Africa, including addressing the infrastructure financing deficit, according to a declaration released here on Thursday.

The emerging-market bloc of BRICS, which groups Brazil, Russia, India, China and South Africa, issued the 10th BRICS Summit Johannesburg Declaration.

In the declaration, the BRICS leaders acknowledge the importance of infrastructure development and connectivity in Africa and recognize the strides made by the African Union to identify and address the continent's infrastructure challenges, through the New Partnership for Africa's Development and the Programme for Infrastructure Development in Africa.

To read more click here

Allianz invests $120m in the Emerging Infrastrcture Fund

First-of-a-kind loan begins drive for institutional and commercial investment across PIDG companies

Allianz has invested nearly US$110m in the Emerging Africa Infrastructure Fund, part of a $385m total funding round.

It is the first long term commitment from a institutional lender to a donor-backed African infrastructure fund, and could set a new precedent for investment from the sector.

Nazmeera Moola, head of EAIF, said: "This is a milestone in terms of mobilising private capital into infrastructure projects across the continent. It exemplifies the gains to be made from PIDG's blended finance approach."

To read more click here

New Program to Build Infrastrcture Procurement Capacity in Africa

The Africa Infrastructure Fellowship Program (AIFP)-a joint initiative between the Global Infrastructure Hub (a G20 initiative), private investment firm Meridiam, and the World Economic Forum (WEF)-has been formally announced by Mr Jean-Baptiste Lemoyne, the Secretary of State attached to the Minister for Europe and Foreign Affairs.

The AIFP is a unique initiative dedicated to helping African Governments strengthen infrastructure procurement capacity by training and retaining key officials in procurement agencies, with the aim of attracting greater private sector investment into Africa.

To read more click here

AfDB Seeks to Plug Africa $170 Billion Infrastructure Needs

The African Development Bank seeks investments from global pensions and commercial financiers to help fund the continent's infrastructure gap of as much as $170 billion a year.

The Abidjan-based lender is launching its Africa Investment Forum in Johannesburg on Tuesday. The forum will host its first meeting in November in South Africa's commercial hub and will have "no speeches," but rather present bankable projects to investors, according to AfDB President Akinwumi Adesina.

To read more click here

InfraCo Africa consortium signs PPA for 60MW solar project in Chad

A consortium including InfraCo Africa and Smart Energies International has signed a 25-year power purchase agreement (PPA) with the Chad's national utility La Société Nationale d'Electricité (SNE) for a 60MW solar project.

Aldwych Africa Development Limited (AADL) is acting as a developer on the project on behalf of InfraCo Africa, which is a majority shareholder in the Djermaya Solar Project.

This will be one of the first large-scale PV projects in Chad, a country that relies upon expensive heavy fuel oil and diesel for electricity. This reliance makes it vulnerable to global fuel price fluctuations and supply failures.

To read more click here

Standard and ICBC identify $10bn worth of projects in Africa

Standard Bank and the Industrial and Commercial Bank of China (ICBC), the world's biggest bank by assets, have identified $9.8bn worth of investment opportunities in Africa in oil and gas, power and infrastructure, and mining and metals.

Speaking on the sidelines of a briefing on Monday about future relations between the two banking groups, Kenny Fihla, the CE of Standard Bank's corporate and investment bank, was tight-lipped about which projects had been identified, saying funding had not yet been committed.

To read more click here

Africa Investment Forum to officially open in less than 100 days

By 2050, just 32 short years from now, Africa's growing population will tip the scales at a whopping 2 billion, with a youth of 840 million. In the process, the continent will overtake the populations of China and India combined.

Financing Africa's development needs will require an estimated US $600-700 billion per annum. According to the African Development Bank's African Economic Outlook 2018, of this, about US $130-170 billion a year in infrastructure will be needed.

To read more click here

Addis Ababa may administer and sell power and communication (Ethiopia)

A city restructuring plan which would cut the number of agencies to 67 from its current 76 will soon be presented to Prime Minister Abiy Amhed (PhD) for approval.

The plan was drafted over a year ago but was delayed during the period of instability in the country. The new Vice Mayor who assumed power last week is expected to bring the plan to the PM in a few months.

The plan calls for the city to have four vice mayors overseeing the economy, social issues, land and construction, and administrative affairs. The city's institutions will be run by 22 executive bodies.

To read more click here

Kenyatta to meet Trump for trade talks as ties improve (Kenya)

Kenyan President Uhuru Kenyatta will hold talks with his US counterpart Donald Trump on August 27 in Washington, the White House confirmed on Monday.

The meeting will focus on growing trade between the two countries and finding a long-lasting solution to insecurity in neighbouring Somalia and South Sudan.

"The meeting between the two leaders will reaffirm the long-standing relationship between the United States and Kenya as a cornerstone of peace and stability in Africa and the broader Indo-Pacific region," Mr Trump's press secretary Sarah Sanders said in a statement.

To read more click here

Havas Africa takes equity stake in Nigerian firm

Boomerang Communication Solutions Limited, a 360-degree Integrated Marketing Communication (IMC) firm based in Lagos, has announced its partnership with Havas Africa, a subsidiary of Havas Group, a France based media buying and content development agency.

The company is to be known as Boomerang Havas Africa. It is expected that the combination of Boomerang and Havas would bring together two well-established communication firms. It is also expected to enhance their collective ability to bring superior service at creating meaningful connections between people and brands through creativity, media and innovation for clients.

To read more click here

Africa's retail banking revenue to hit $53 billion by 2022

Africa's retail banking revenue has been estimated to grow to US$ 53billion (about N19.08trillion) by 2022. The figure represents 41 per cent of the total banking revenue in the region in the next four years.

According to 2018 African banking report recently released by McKinsey, the expected growth in revenue will come from South Africa, Egypt, Nigeria, Morocco, Ghana and Kenya.

McKinsey, in its report, noted that Africa's banking markets are among the most exciting in the world as the continent's overall banking is the second fastest-growing and second most profitable of any global region, and a hotbed of innovation.

To read more click here

Mobile cash payments up by $1 billion in six months (Kenya)

The value of mobile-based transactions rose by Sh108.86 billion in the first six months of the year, reflecting the growing dominance of mobile payment services, Central Bank of Kenya's (CBK) data published on Wednesday shows.

Mobile payments hit Sh1.92 trillion between January and June from Sh1.81 trillion in a similar period last year, putting average daily transactions at Sh10.61 billion.

Key sectors of the economy such as financial services, retail and wholesale trade, agriculture and health are increasingly integrating mobile payments into their operations.

To read more click here

Central Bank of Nigeria raises supply of lower denomination Naira notes

Committed to flooding markets with lower denomination currencies in the country, officials of the Central Bank of Nigeria (CBN) recently drummed support for the bank's efforts to improve the economic well-being of Nigerians.

Under the CBN's FAIR programme with the theme, 'promoting financial stability and economic development,' the central bank which tutored over 1,000 participants, said it had commenced the direct disbursement of N200, N100, N50, N20, N10 and N5 denominations to traders, merchants, shopping malls, stores, supermarkets, among others.

To read more click here

Brokers hand foreigners majority stake in Nairobi Securities Exchange Ltd stake (Kenya)

Foreign investors now hold the majority stake in the self-listed Nairobi Securities Exchange (NSE) Ltd [NSE • 17.85 ▲ 4.08%] after stock brokers, notably Shah Munge and Partners, sold significant stakes in the past one year.

The overseas shareholders owned 50.42 per cent as at the end of June compared to just 7.07 per cent by end of first half 2017.

By December 2017, the foreigners held 47.97 per cent before raising this in the six months to June.

Shah Munge, once a major broker, who got ejected as an active trading participant some years back even as it remained a shareholder, is no longer among the top 20 investors at the company that is now self-listed.

To read more click here

Construction of $2 million Miritini, Mombasa CBD rail link set to start (Kenya)

Construction of the 22 kilometre standard gauge railway linking the Miritini passenger terminus to Mombasa CBD train station will begin at the end of this month.

Kenya Railways managing director Atanas Maina Tuesday said tenders for the Sh200 million project were at the evaluation stage before buildings starts.

The job is set to take about 12 months. "Tenders were advertised in April and the bids returned. We are waiting to start construction this month after completing the evaluation stage," Mr Maina told the Busine ss Daily on phone. The announcement comes amid plans to extent the line to Mombasa port to boost efficiency.

To read more click here

Invest Africa is Africa's leading membership organisation for companies and investors operating on the Continent, using sixty years' experience to provide our members with unique information and exposure to business opportunities across Africa. Our vision is to play a central and influential role in Africa's socio-economic growth by guiding sustainable capital towards key prospects on the continent.

As the trusted entry point into Africa, we support and connect business and investment through a unique range of services and events, and our high standards consistently enact our belief that a responsible and profitable private sector has a crucial role to play in Africa's development.

If you would like any further information, please contact Carine Kazadi.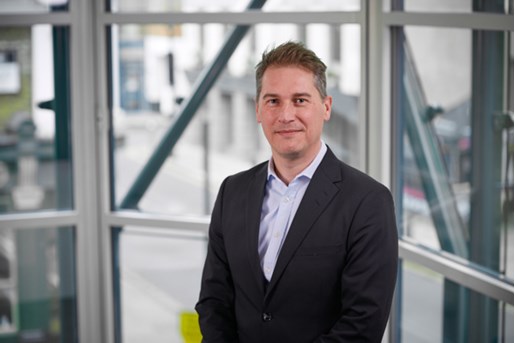 Chris Taylor
Head of UK M&A and Africa London, UK
View profile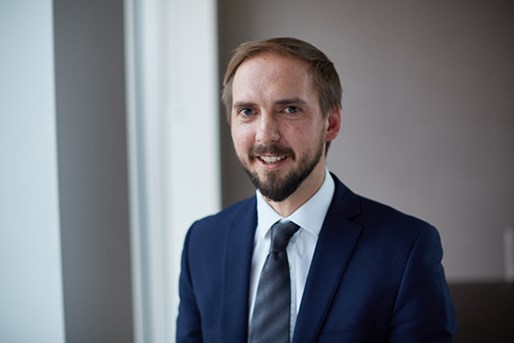 Nick Ashcroft
Partner, Dispute Resolution United Kingdom
View profile