Our monthly Transport Update, brings you links to the major developments relevant to the transport industry.
---
Aviation
European passenger airport traffic soars in Q1
The Airports Council International (ACI) has released its air traffic report for March and Q1 finding passenger traffic at Europe's airports grew by an average 6.9%. Freight traffic also rose 8%.
Second Gatwick runway called for as part of "megacity" London plan
The London Chamber of Commerce and Industry has called for a boost to short-term airport capacity through airfield, terminal and rail-link enhancements by enabling a new runway at Gatwick, after the construction of Heathrow.
Buses
Bus Services Act 2017
The Bus Services Act was given Royal Assent on 27 April 2017. In the first in a series of briefings looking at the various powers that the Bus Services Act gives local authorities, we start with an overview of the Act as a whole.
Funding
DfT confirms £173.5m transport package for Leeds
The Department for Transport has announced that Leeds will get high frequency 'busways', improved park and ride facilities and better stops and signs through a £173.5m funding package.
Autonomous Vehicles
RACE to support driverless cars
RACE – UKAEA's state of the art robotics technology centre at Culham Science Centre is to be a test site for driverless cars as a number of major investments in this area are announced.
Local Government
Transport Levying Bodies (Amendment) Regulations 2017
Further amendments have been made to the Transport Levying Bodies Regulations 1992 in consequence of the establishment of the new Tees Valley and the West Midlands Combined Authorities.
Rolling stock
Hitachi unveils 'British Bullet Train' concept
Hitachi has unveiled a model of its AT400 'British Bullet Train' concept at Railtex 2017.
Rail franchises
Publication of DfT report on Southern rail troubles delayed until after the election
City AM reports that the publication of a report into Southern rail troubles has been delayed until after the General Election, leading to some MP criticism.
Virgin and Stagecoach team up with SNCF in bid for new HS2 franchise
CITY AM reports that Virgin and Stagecoach have partnered with French state-owned rail operator SNCF in a bid to run the first trains on HS2.
A report has warned there are significant risks' in current rail franchising system
A report published by Credo Business Consulting for think tank, Tracks suggests the current franchising system is becoming increasingly vulnerable to economic slowdown.
Vehicle safety
Industry calls for urgent action on vehicle safety standards
In a letter to the European Commission, groups including the European Association of Automotive Suppliers (CLEPA), the European Cyclists Federation (ECF), POLIS, the European Transport Safety Council (ETSC) and Transport & Environment (T&E) have urgently called on the Commission to bring forward new minimum safety standards for new cars, vans and trucks, after years of delays.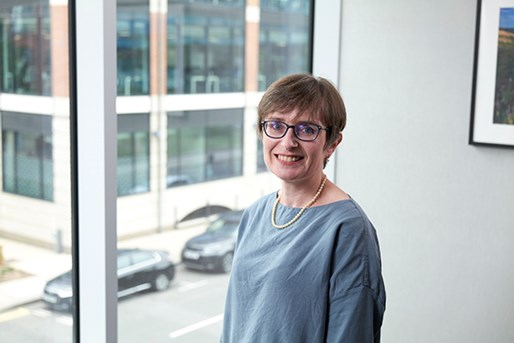 Anna Sweeney
Principal Knowledge Lawyer, Projects & Infrastructure Leeds
View profile