Our third monthly Transport Update, brings you links to the major developments relevant to the transport industry.
---
Aviation
Statement to Parliament: Airport capacity and airspace policy
Details of upcoming consultations on airport capacity and airspace policy, and plans for a new UK aviation strategy.
Open consultation: Heathrow expansion: draft Airports National Policy Statement
Seeking views on the planning policy framework which the applicant for a north-west runway at Heathrow Airport would have to comply with.
Open consultation: Reforming policy on the design and use of UK airspace
Seeking views on an update to UK airspace policy to meet the needs of passengers, communities, the aviation sector and the wider economy.
Highways
ORR seeks improvement on Highways England's capital planning, asset management and data reporting
The Office of Rail and Road (ORR) released its Update on Highways England's capital planning and asset management, outlining Highways England's progress in developing better plans for maintaining and improving the motorways and main A roads and highlighting areas where ORR expects further improvement, including Highways England's management of the condition of roads.
Modern Transport Bill
Proposed ultra-low emission vehicles measures for inclusion in the Modern Transport Bill - Government response
A summary of responses to the Department for Transport's consultation on the inclusion of measures to support the uptake of ultra-low emission vehicles (ULEVs) in the Modern Transport Bill.
Department for Transport, 9 February 2017
Rail franchises
Rail franchising: Ninth Report of Session 2016-17
A Transport Committee Report evaluates rail franchising in the UK, noting the reasons behind the decision to franchise the railways and whether the current system is delivering for passengers. The report considers the benefits and potential risks of offering open access as an alternative to franchising and reviews the roles of Network Rail, train operators and the Department for Transport in the franchising programme.
House of Commons Transport Committee, 5 February 2017
Rail regulation
Regulating Network Rail's system operator function
This is the fourth in our series of articles on PR18, the ORR's periodic review of Network Rail.
Rail technology
Technology strategy launched for the 'age of the digital train'
A strategy identifying 12 'key capabilities' that the rail sector needs to develop in order to increase capacity and improve customer service in the 'age of the digital train' was published by a group of industry bodies led by standards organisation RSSB on February 7. Endorsed by the Rail Supply Group and the Rail Delivery Group, the Capability Delivery Plan builds on the Rail Technical Strategy published in 2012 and Network Rail's Technical Strategy from 2013.
Space
Statement to Parliament: Commercial spaceflight
A Department for Transport Ministerial Statement announces the intention to publish a draft spaceflight bill later in February 2017.
Department for Transport, 9 February 2017
Press release: Government announces boost for UK commercial space sector
Government launches £10 million scheme to incentivise the commercial spaceflight market.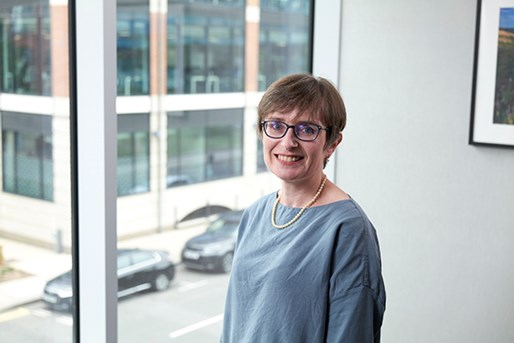 Anna Sweeney
Principal Knowledge Lawyer, Projects & Infrastructure Leeds
View profile