Our monthly Transport Update, brings you links to the major developments relevant to the transport industry.
---
Aviation
Heathrow shareholders plan £650 million investment
Heathrow has announced its shareholders are to progress plans to invest an additional £650 million into the UK's hub airport and improve its operational resilience. Plans include the possibility of enabling works for the expansion of Terminal 2 and works for a new southern access tunnel for the Central Terminal Area.
Autonomous vehicles
Greg Clark launches funding competition supporting CAV testing infrastructure
Business Secretary Greg Clark has launched the first competition to access funding from the government's £100 investment programme supporting the creation of test facilities for connected and autonomous vehicles and intends to create a cluster of excellence in CAV (Connected and Autonomous Vehicles) testing along the M40 corridor between Birmingham and London.
Funding allocated for driverless and low carbon projects
Business Secretary Greg Clark and Transport Minister John Hayes have awarded £109.7 million of government funding, alongside funding from industry, to help develop the next generation of driverless and low-carbon vehicles, as part of the Industrial Strategy and the government's Plan for Britain.
Buses
Driverless shuttle bus on trial in London
City AM report that a driverless bus being developed by Oxbotica, Heathrow Enterprises and Westfield Sportscars is being developed and a three week trial will gauge how the technology functions alongside people in a natural environment.
Crossrail 2
Government decision on Crossrail 2 expected in May
City AM report, Crossrail 2 managing director Michèle Dix is hoping the government will give Crossrail 2's business case and funding plan the green light in May.
Drones
Drones inquiry launched
The Transport Committee has launched an inquiry into civilian drones and will consider how the benefits of drone technology can be maximised within a robust safety framework. The Committee has requested submissions addressing issues such as safety and security risks posed by drones, the role of technology and current enforcement arrangements. Written submissions are to be submitted by Friday 26 May 2017.
Environment
Mayor of London confirms April 2019 for ultra-low emission zone
City AM report London Mayor, Sadiq Khan has said he will bring forward the introduction of an ultra-low emission zone and will extend the scheme from central London to both North and South circular roads.
HS2
High Speed Rail (London-West Midlands) Act 2017: Government response to the consultation on the draft class approval for matters ancillary to development under Schedule 17
A Department for Transport Command Paper summarising the responses to its consultation seeking views of planning authorities and members of the public on the content of the draft class approval was published on 21 March. It outlines the Government's response and sets out the Government's decision which includes the attachment of six conditions to the class approval.
RENFE set to join Virgin HS2 franchise bid
Railway Gazette reports that Spanish national operator RENFE is said to be front runner to join the Virgin Rail Group joint venture of Stagecoach and Virgin Holdings to bid for the government's upcoming West Coast Partnership franchise.
Rail safety
Principles for driver controlled operations published
The Office of Rail & Road has published the safety principles that it expects train operators to follow when rolling out and managing Driver-Controlled Operation. (DCO)
Rail franchises
MTR awarded South Western franchise
The Department for Transport has announced it has awarded First MTR South Western Trains Limited the South Western franchise which will run for 7 years from 20 August 2017.
Consultation on the future of South Eastern rail services
The Department for Transport has published a consultation seeking views on South Eastern rail franchise to ensure the new franchise delivers the best railway for passengers, communities and businesses. The consultation runs until 23 May 2017.
Road safety
EU rules on drivers' hours and working time - updated guidance
The Government has published updated guidance to help drivers better understand how the drivers' hours and working time rules work together.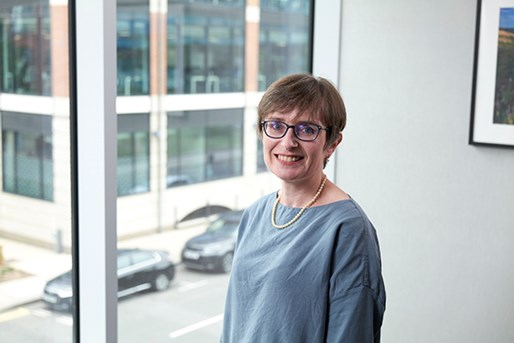 Anna Sweeney
Principal Knowledge Lawyer, Projects & Infrastructure Leeds
View profile